EHFCL Round 4 recap: Vardar celebrate, PPD Zagreb draw in Denmark
07.10.2018.

•

SEHA League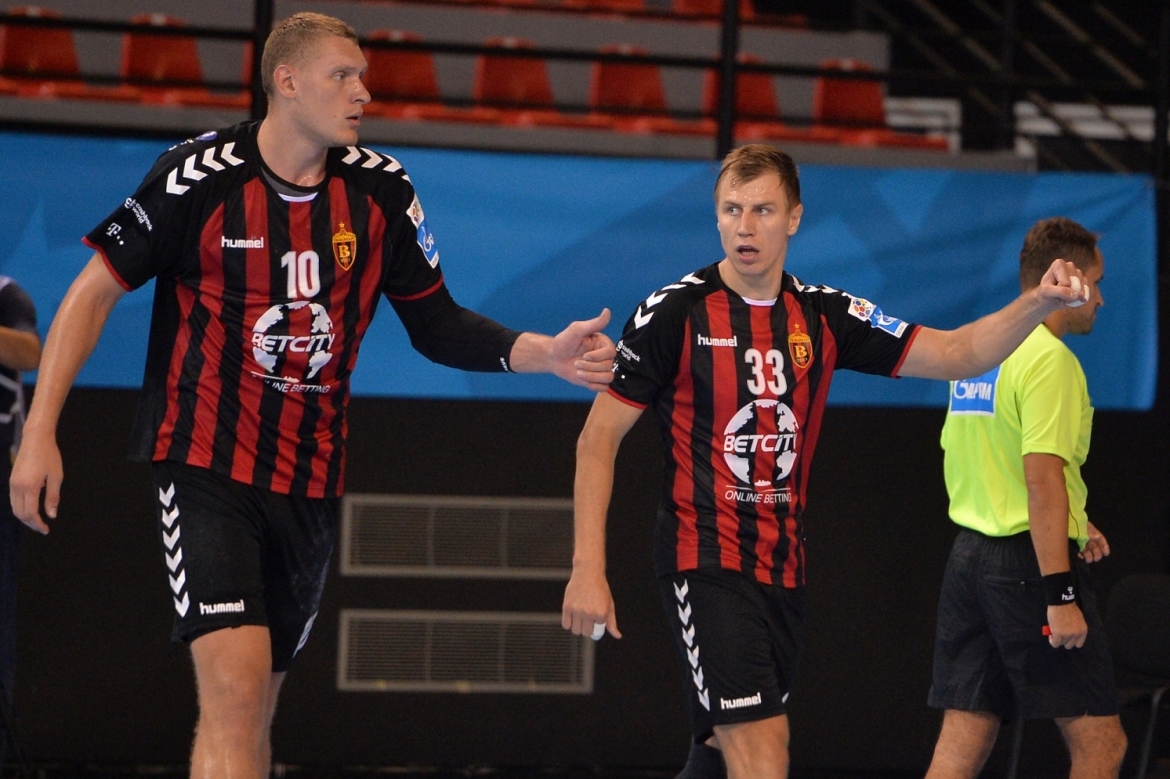 It was a very efentful weekend in the EHF Champions League, with lots of interesting matches on and off the court across Europe. Here is how five SEHA – Gazprom League teams who compete in Champions League did over the course of past few days.
Group A: Meshkov Brest – Telekom Veszprem 28:29 (16:15)
After two wins to open the European campaign, the Belarusians recorded their second consecutive loss. This time, they could not have come closer to a draw, as Roland Mikler saw a 7m shot taken by Darko Djukic in the very last seconds of the match. Meshkov played a terrific match, but Veszprem, who lost to Vardar last week, also did great and won two points. Djukic finished with 5 goals, whilst Poteko had 4. For Veszprem, Strlek scored 6, Ilic and Nilsson recorded 5 goals each.
Group C: Tatran Presov – Chekhovskie Medvedi 27:28 (13:13)
After three wins in a row in EHF Champions League, Tatran Presov lost at home to Russian champions Chekhovskie Medvedi. It was a match in which everyone expected the Slovakians to win, but in the end they finished empty-handed. However, this loss does not undermine how well Tatran have been doing this season, and can definitely continue to work hard towards competing further in the competition. On Saturday, Hrstka and Cip both scored 5, whilst Butorac and Lapajne added 4 goals each.
Group A: Vardar – Rhein-Neckar Loewen 29:27 (13:15)
In what was, without a doubt, the match of the week, Vardar continued ther incredible winning series, as they won another 2 points against the strong Rhein-Neckar Loewen team. In a highly anticipated encounter, the Germans started better, and even had a 2-goal lead at the half. However, Parrondo's players had an exceptional second half, and managed to keep their 100% record in all competitions this season. Timur Dibirov was the best played with 8 goals, Karacic and Borozan scored 4 each. It is worth noticing that the captain Stojanche Stoilov was available for this match, and also handed the Vardar jersey to Ilija Abutovic, who now plays for RN Loewen, in a very emotional moment before the match.
Group C: Bjerringbro-Silkeborg – Metalurg 33:25 (16:14)
The Danish squad looked too strong for the young Macedonians in this one. They were able to dominate offensively, whilst keeping their defence composed, conceding only 11 goals in the second half. Metalurg definitely had some very good moments in this match, but are still pointless in the competition. Halil Jaganjac continued another good scoring season with 10 goals, meanwhile Tokic and Arsenovski contributed with 4 goals each.
Group B: Skjern Handbold – PPD Zagreb 31:31 (14:14)
It was another good outing for PPD Zagreb in the EHF Champions League. After beating Flensburg away, the Croatian champions managed to win a point in Denmark, against the last-year quarter-finalists Skjern. Damir Bicanic even had a decent chance to win the match for PPD Zagreb, but saw his shot get blocked in the last seconds. Senjamin Buric was Zagreb's most reliable scorer with 7 goals, and Zlatko Horvat had 6. PPD Zagreb have three points after 4 matches.