EHFCL Round 5 preview: Meshkov host Barcelona, Metalurg looking for first points
10.10.2018.

•

SEHA League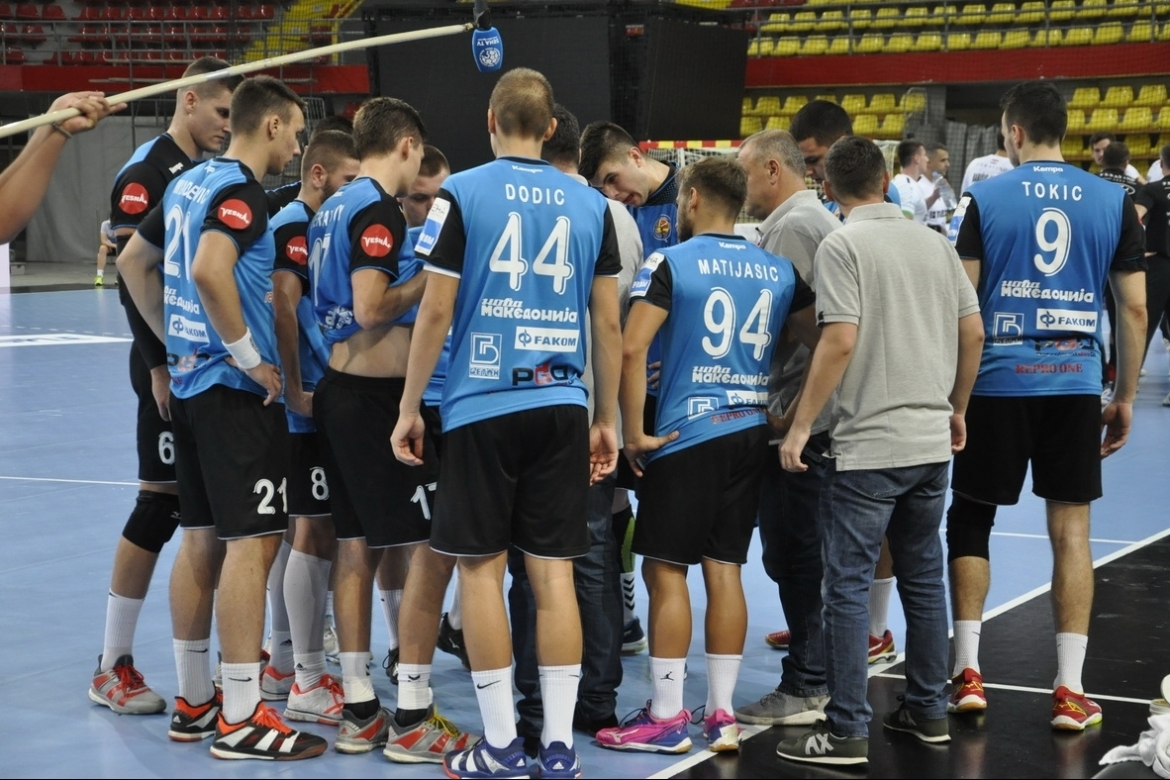 After a couple of terrific matches in the EHF Champions League this season, there will not be many days off for SEHA clubs competing in European competitions. Vardar are boasting a 100% record in all competitions, Tatran Presov, Meshkov Brest and PPD Zagreb have also registered some impressive results.
Metalurg will commence the Saturday action at 15:00 CET in Russia against Chekhovskie Medvedi. The Russians have recorded their first win in the Champions League this season, beating Tatran Presov last week in Slovakia. On the other hand, Jaganjac and company are still winless in both EHF Champions League and SEHA – Gazprom League, despite displaying some very good minutes in multiple outings. An encouraging fact for the Macedonians will be last year's victory in Chekhov, when they won 32:26.
Saturday's excitement continues with Meshkov Brest hosting the Spanish giants in Brest at 16:00 CET. The Belarusians will be eager to win a match after a narrow loss to Veszprem last weekend at home. Barcelona are currently second in Group A, with 3 wins and only 1 loss, so they will surely be motivated to win the match against Meshkov, since the two sides have not met in previous seasons. A win for any team would be a massive step forward towards securing a place in the next round.
Tatran Presov also play their EHFCL match on Saturday. The Slovakians have recorded their first loss in the competition in the previous round, since they lost to Chekhovskie Medvedi at home. The fifth round brings them an encounter versus the Portuguese Sporting who also have 3 wins and 1 loss, thus far in the competition. It will surely be a very close match, and it could be decisive for both, halfway through the group stage.
Sunday brings two matches featuring SEHA – Gazprom League sides. After a draw in Denmark, PPD Zagreb are traveling to Ukraine to meet Motor Zaporozhye. Motor have a made a poor start to the season, with 4 initial losses, meaning their head coach Patrick Rombel has lost his position on the bench of the Ukrainian club. It will be a good chance for the Croatians to record their second win in the competition.
The final EHF Champions League match in Round 5 will be a big one. Vardar travel to Poland to meet PGE Vive Kielce. It will be the first match for Luka Cindric against Vardar, the team he became a legend in. Alex Dujshebaev will also face his former club, after the departure in 2017. Vardar will look to prolong their fantastic winning series to start the season, but it will be difficult against Kielce, who are on a 3-game winning streak, defeating RN Loewen, Montpellier and Kristianstad. Surely a memorable match on schedule!
EHF Champions League Round 5:
Saturday October 13th
15:00 Chekhovskie Medvedi – Metalurg (Group C)
16:00 Meshkov Brest – Barcelona Lassa (Group A)
18:00 Tatran Presov – Sporting CP (Group C)
Sunday October 14th
17:00 Motor Zaporozhye – PPD Zagreb (Group B)
17:00 PGE Vive Kielce – Vardar (Group A)