EHFCL Round 5 recap: Vardar suffer their first loss, Metalurg's Dodic makes history
14.10.2018.

•

SEHA League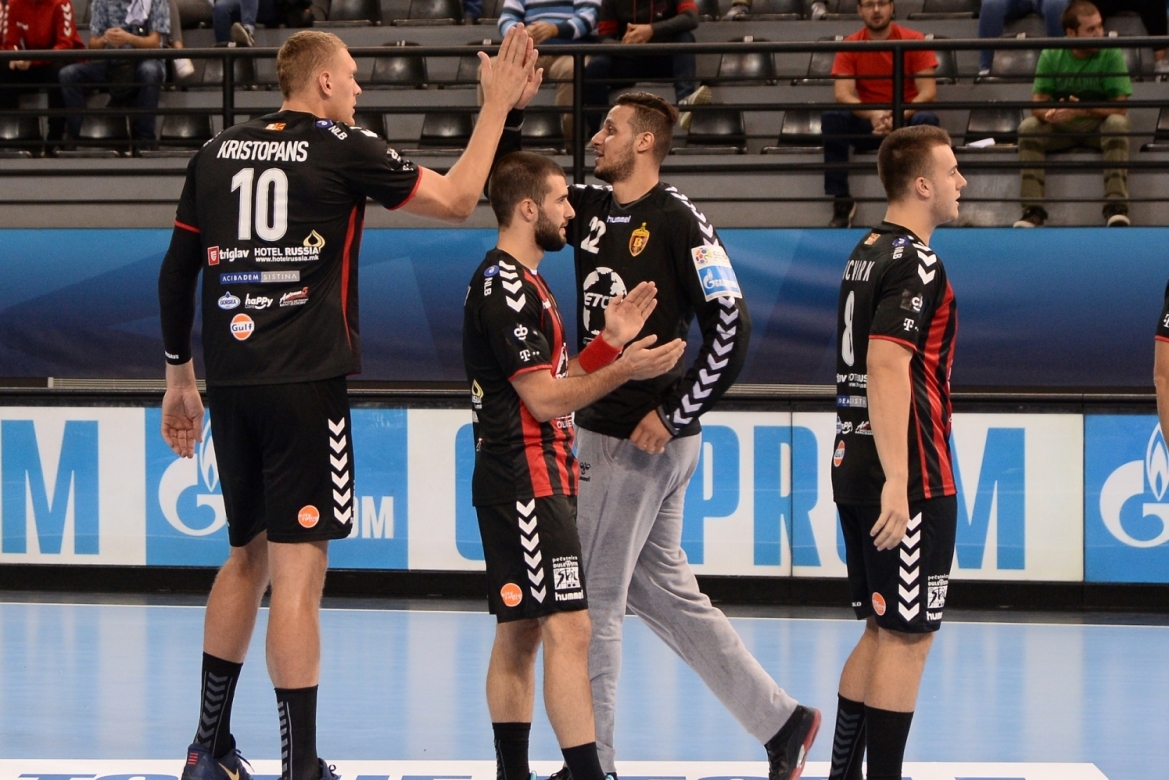 Before the 6th round of the SEHA – Gazprom League, some clubs continued their journey in European competitions. Five SEHA clubs were in action this weekend in the EHF Champions League.
Group C: Chekhovskie Medvedi – Metalurg 33:25 (18:13)
Metalurg were unable to reach their first points in this season's edition of the EHF Champions League. The Russian champions prevailed after they played better throughout all 60 minutes of the match. Halil Jaganjac, who was picked as the MVP of Round 4, was once again Metalurg's star performer with 7 goals. Ante Tokic continued his solid scoring form with 4 goals. Metalurg's youngster Stefan Dodic born in 2003, however, will remember the match for the rest of his life. He became the youngest ever goal-scorer in the EHF Champions League, setting the record that could be his for quite a while.
Group A: Meshkov Brest – Barcelona-Lassa 21:29 (14:15)
After a very good start, Meshkov Brest have now suffered three consecutive defeats in the EHF Champions League. This time, the Spanish powerhouse was dominant in the second half, leaving the Belarusians on only seven goals in the last 30 minutes. Barcelona looked deadly in this match and deservedly took home two points. Sandro Obranovic and Darko Djukic were in good form for Meshkov Brest, as both scored 5 goals.
Group C: Tatran Presov – Sporting CP 27:30 (13:15)
After an incredible start and three wins in a row, Tatran have recorded their second loss in the competition. The Slovakians could not close the deficit for majority of the match, which resulted in the Portuguese side winning in Presov. Bruno Butorac had a fine game for his team with 7 goals. Tatran will need to get back on the winning track if they are to qualify for the next round.
Group B: Motor Zaporozhye – PPD Zagreb 35:27 (17:13)
The Croatian champions are coming home from a long trip to Ukraine empty-handed. It is their first away match in which they failed to take at least a point. The defense was the key in this one, as PPD Zagreb allowed a season-high 35 goals. PPD Zagreb's right side was lethal against Motor, as Bozic Pavletic had 10/10, whilst Ivan Srsen netted 8 times. They are still on 3 points after 5 rounds played.
Group A: PGE Vive Kielce – Vardar 31:27 (16:15)
After a tremendous start to the season, Vardar have suffered their first loss of the season. They lost against a brilliant opponent, in one of the toughest away matches in Europe. The first half was close, but the Polish hosts managed to take the lead going into the break. They continued in the same rhythm until the very end, and won two points against the 2017 champions. Dibirov and Skube did well for Vardar, as they scored 6 goals each. On the other hand, it was Luka Cindric's first game against his former team and he led Kielce with 8 goals. Former Vardar man Alex Dujshebaev scored 3 goals.