NEXE and Vojvodina preparing for EHF Cup Play-Off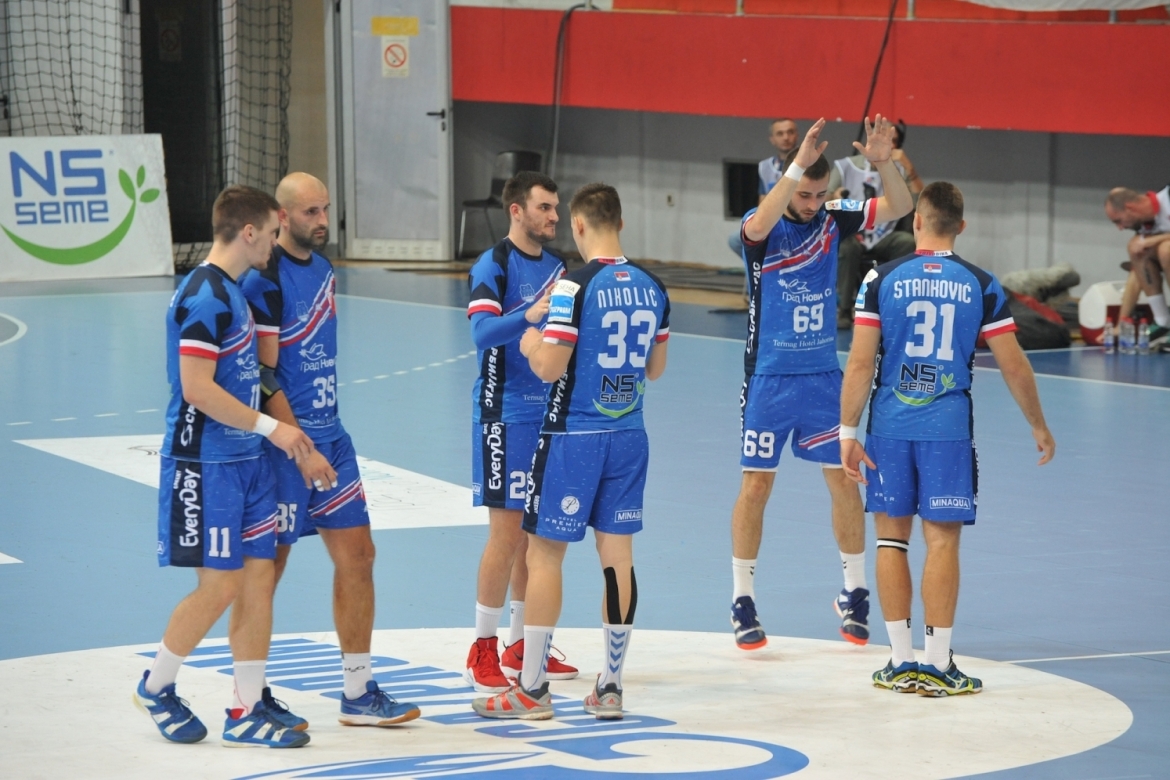 SEHA - Gazprom League is back in Nasice with home team hosting Vojvodina Novi Sad. Seventh round match in scheduled for Wednesday (19.00 CET) in King Tomislav sports hall. Two teams were neighbours on the bottom of league standings last season but this year things have changed dramatically, especially for NEXE who have five victories and only one loss so far which puts them in a great position to reach SEHA Final 4 tournament this season.
It is interesting that this will for both teams be one of the final preparation match before EHF Cup Play-Off where NEXE will play Olympiacos and Vojvodina will meet GOG from Denmark so it's sure they'll both look to use it in the best possible way.
Hrvoje Horvat, NEXE coach:
During the last week we've played some friendlies in Slovenia trying to stay in proper form and I can say we're ready for the match against Vojvodina. We're playing a team which has managed to deliver some quality performances so far this season which is why we'll have to put in maximum effort in order to come out victorious. We will play at home, in front of our fans, and that should be enough motivation to give our best.
Aljaz Lavric, NEXE player:
Vojvodina is another challenge for us. We will play in front of our fans so we want another three points. Last season they managed to defeat us in Novi Sad so I hope we learned something from that match. I think we are favorites in this one but of course we'll have to prove that out there.
Boris Rojevic, Vojvodina coach:
We're forced to travel to Nasice without a few injured players. Just when we started to play better some new injuries occured once again. I told my players we must come out of this situations stronger and play hard for each other. NEXE have an extraordinary team, well balanced and they play really good at home. They are favorites in this one but we'll look to deliver best possible outing and see what it eventually brings us.
Milos Grozdanic, Vojvodina player:
We must play best we can. We have no right to complain and must adopt the mindset that we have what we have at the moment. Our job is to stick with the tactics coach tells us. We know both good and bad sides of our opponent.