EHFCL Round 6 recap: Vardar, Tatran and Metalurg celebrate
04.11.2018.

•

SEHA League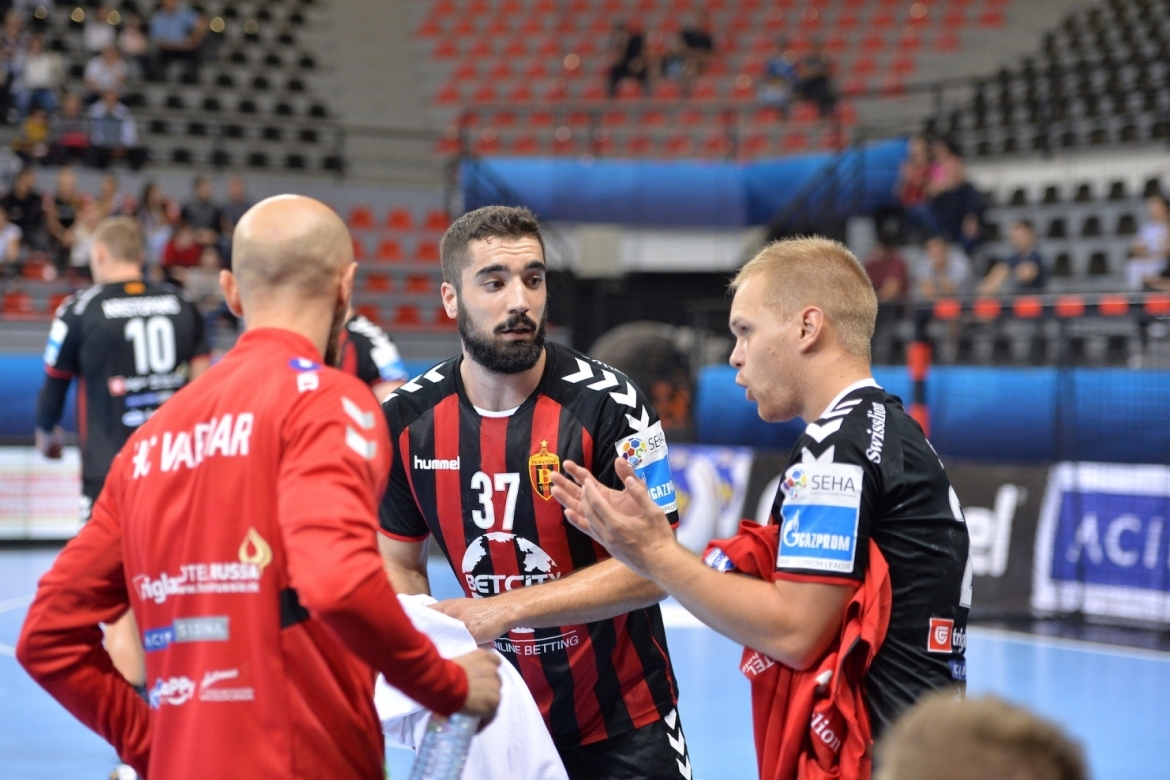 A very interesting Round 6 of the EHF Champions League is behind us. Vardar's Igor Karacic celebrated his 30th birthday with 11 goals on route to a win against Meshkov Brest. Tatran Presov kept their hopes of reaching the next stage very much alive, whilst Metalurg recorded their first win of the season in Champions League.
Group A: Vardar – Meshkov Brest 30:23 (14:14)
These two sides met for the second time this week and did not disappoint. Vardar were phenomenal in the second half and got revenge against Meshkov Brest for the loss in the SEHA – Gazprom League. Igor Karacic led the outstanding Skopje side with 11 goals. Wingers Timur Dibirov and Ivan Cupic added 6 goals each. For Meshkov Brest, Shkurinskiy scored 5 goals and Shumak had 4. This was Vardar's fifth win in the EHF Champions League this season.
Group B: HBC Nantes – PPD Zagreb 23:20 (10:11)
Once again, PPD Zagreb showed terrific fighting spirit in the match, and played quite well against the vice-champions of Europe. They were up going into the break but couldn't pull it off, ultimately recording a 3-goal loss. Ageless Kiril Lazarov led Nantes with 5 goals. The other legend, on PPD Zagreb's side, Zlatko Horvat had 5 goals for his team. The Croatian champions are still looking for their second win in the competiton.
Group C: Sporting CP – Tatran Presov 26:28 (11:14)
Despite a loss to the Portuguese side in Presov, Tatran remain very much in the race for one of the two top spots in Group C with a huge win in Lisbon. It was a very good night for the Slovakians in Portugal, as they remained composed in a close match. Nine different players were on the scoresheet for the guests, but Oliver Rabek stood out with 5 goals. Cip and Lapajne were also great with 4 goals each to give Tatran their fourth, and perhaps the most important victory so far.
Group C: Metalurg – Chekhovskie Medvedi 25:24 (16:10)
After 6 rounds and many good performances, Metalurg finally recorded a well-deserved win in the EHF Champions League. They lost to the Russian champions in the previous round, but managed to record a terrific win and get 2 points in Skopje. New players Spende, Pucnik and Ribeiro all played well and combined for 8 goals. Dimitrioski led the way with 5 goals, Spende and Tokic had 4 in a big win for the Macedonian club.