EHFCL Round 7 preview: PPD Zagreb host Celje PL, Vardar against Barcelona
07.11.2018.

•

SEHA League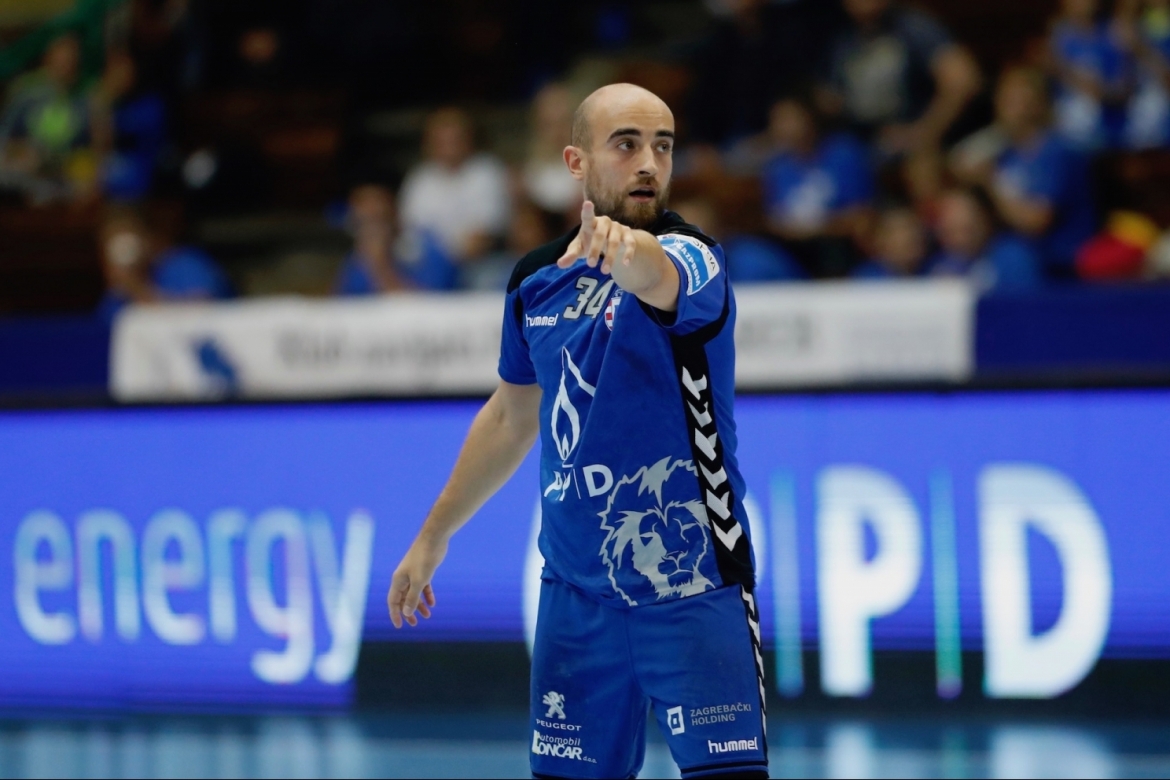 Another EHF Champions League is ahead. In the last round, Vardar beat Meshkov Brest, Metalurg recorded their first win and Tatran Presov beat Sporting in Lisbon. Here is what is next for SEHA teams competing in the Champions League.
Just one day after their match against Steaua Bucuresti in the SEHA – Gazprom League, Metalurg have another home match. It is against the Portuguese side Sporting. This will be the second time these two clubs meet this season; Sporting won two points in the September clash. However, after their first win that came against Chekhovskie Medvedi, Metalurg have the right to believe in 2 more points. Also, they defeated Sporting at home when they met last season. It will be very interesting on Thursday in Skopje.
Weekend's action commences in Belarus. Meshkov Brest will have a very tough task when they host the Polish champions PGE Vive Kielce. The Belarusians have lost four matches in a row in the Champions League, so this might be a good opportunity to break the streak and win points. Kielce have been doing well this season, but they lost in Brest when they last came to visit. Cadenas' squad will be eager to repeat the same success. It's worth mentioning that Darko Djukic will face his former squad.
A very important match for Tatran Presov is on Saturday when they host Besiktas. Two points are an imperative in this match for the Slovakians as they look to make it out of the group stage. An encouragement to them is also the fact that the Turkish side is on a 3-match losing streak. Also, Tatran beat Besiktas away earlier in the season by 6 goals. All signs are pointing into the direction of Slavko Goluza's team ahead of the encounter, but Butorac, Lapajne, Stranovsky and company will have to work hard for two points.
EHF Champions League picked the match between PPD Zagreb and Celje PL as this round's 'Match of the Week'. Both sides will look for very important points, the Croatian champions have 3, whilst the Slovenians have 4 points after six matches. This will be the repeat of last year's SEHA – Gazprom League Final 4 semifinal match, where PPD Zagreb came out on top. Overall, PPD Zagreb do have a good record against Celje PL, but the Slovenians have been playing well this season with wins against Motor and Flensburg. PPD Zagreb will look to win their first home points of the season.
The only Sunday match will be between the 2017 European champions and their Group A rivals Barcelona. Both teams are currently boasting 5 wins in 6 matches, and the winner of this match will top the standings in Group A. Last season, Vardar managed to beat the Spanish team at home 27:24 and they will once again look for the same result. It will be a very difficult match between two in-form teams. The Spanish team is currently on a 5-match winning streak.
EHF Champions League Round 7:
Thursday, November 8th
19:00 Metalurg – Sporting CP (Group C)
Saturday, November 10th
15:00 Meshkov Brest – PGE Vive Kielce (Group A)
18:00 Tatran Presov – Besiktas Mogaz (Group C)
20:00 PPD Zagreb – Celje PL (Group B)
Sunday, November 11th
17:00 Vardar – Barcelona Lassa (Group A)