WCh 2019 Day 5: Croatia overpower Macedonia, Serbia struggle against Brazil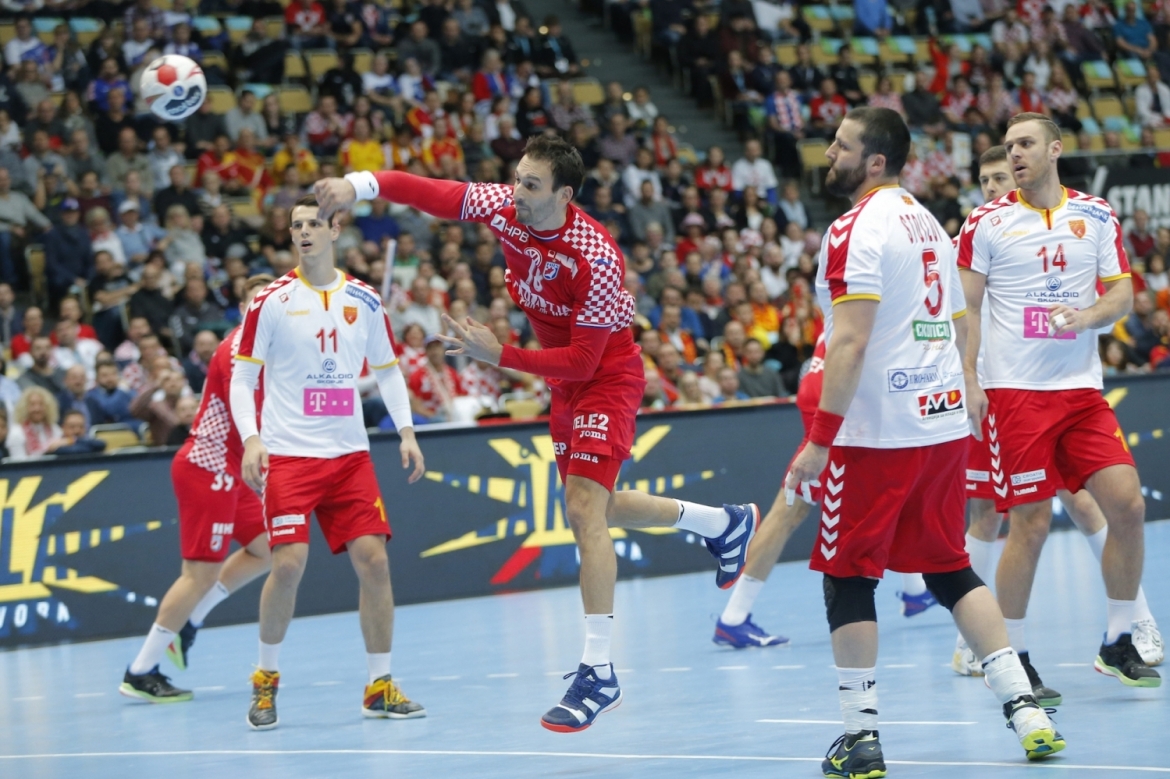 SEHA representatives were in action on Monday, which brought more joy to some than others. The day was opened by Serbia, who could not get a positive result against Brazil and recorded their second straight loss. Croatian team is definitely moving forward with the tournament happily, as they managed to win two points against rivals Macedonia. Here is how everyone did in Day 5.
Group A: Serbia – Brazil 22:24 (11:14)
In what should have been a very evenly matched encounter, Serbia could not deal with one of the strongest Brazilian teams in recent memory. It was a low-scoring match, which obviously suited Brazilians more. Brazil had a fantastic start to the match and even had a big +7 lead somewhere near the end of the first half. Serbia did manage to close the deficit, even to -1, when it was 22:23. But, it was not enough for Perunicic's team, giving Serbia their second straight loss and Brazilians their first win of the tournament. Marsenic and Radivojevic stood out for Serbia with 5 goals each. Steaua's Stefan Vujic had 1 goal. Vardar's Dejan Milosavljev, who was plugged into the lineup instead of Cupara, had 10 saves. Svetislav Verkic from Vojvodina recorded 4 stops. Serbia's next match will be tomorrow against Korea.
Group B: Croatia – Macedonia 31:22 (16:11)
It was probably the best first half for Croatia. Their offense was clicking on all cylinders, while Macedonia struggled to keep them in check. It did not help that Marin Sego had a very good outing, and Macedonia could have perhaps done better with their creativity offensively. Croatia continued their terrific display in the second half and got their third win of the tournament. The winner was never in doubt, as Croatia had a solution for everything in this one, and coach Cervar must be pleased with the overall performance. Even though Macedonia didn't really get it going offensively, Manaskov had a solid game with 6 goals. Stojanche Stoilov was the only SEHA player on the scoresheet for them with 2 goals. For Croatia, Domagoj Duvnjak was the MVP with 6 goals, Marin Sego was amazing in goal with 12 saves. Vardar's Karacic scored 4 goals, same as Nexe's Marin Sipic and PPD Zagreb's David Mandic. Zlatko Horvat had a quiet match with 2 goals, but Nexe's Ivan Vida scored his first goal of the tournament today. Macedonia will now turn their heads towards Spain, as they meet them on Wednesday, but also have a tough match against Iceland, that will probably decide the faith of both teams. On the other hand, Croatia, bursting with confidence after this dominant victory, have Bahrain up next, also on Wednesday.
SEHA players in Russian team helped their national selection to another terrific result. Russia upset the hosts Germany and won a huge point. It finished 22:22, which means this is Russia's second draw, after 30:30 against Serbia. Vardar's Dibirov was magnificent with 8 goals, Shishkarev scored 4, Kiselev added 2, while their club teammate Kalarash chipped in 1, same as Meshkov's Skurinskiy.
Manolo Cadenas and Argentina suffered a loss against Egypt, it was 20:22. Egypt's head coach, David Davis, is currently Veszprem's head coach and Raul Gonzalez's former assistant during their historic reign in Vardar. After three rounds, Argentina have a point, while Egypt won their first points today.
After three matches, Timur Dibirov has a fantastic tally of 23 goals and leads all SEHA players in scoring! Today, SEHA – Gazprom League players scored 34 goals, led by Dibirov, but four other players managed to score 4 goals! As a reminder, Dejan Milosavljev from Vardar also had a good debut performance with 10 saves!