7m – Ivan Vida: "Tatran is our Final 4 'wild card'"
01.02.2019.

•

SEHA League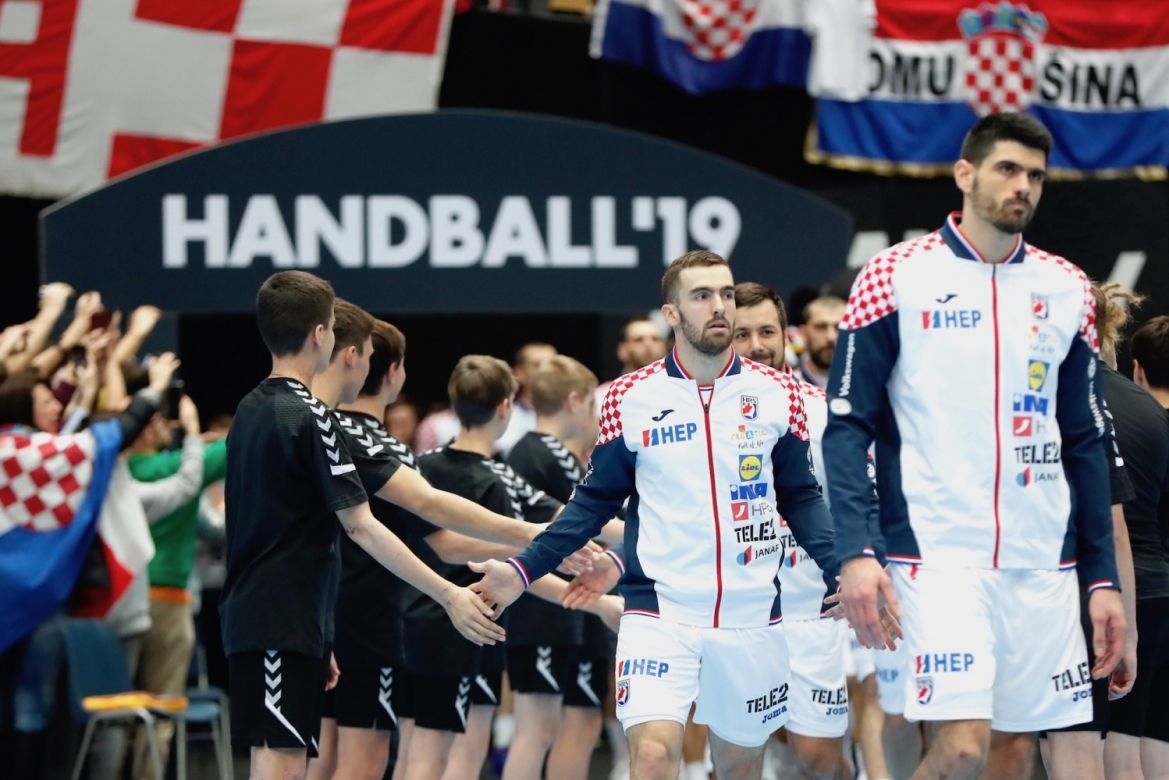 24-year-old Croatian right winger arrived to Nasice right before the start of the season. Recently, he also had his big stage debut with the national team making the final cut for WCh 2019 roster. Ivan Vida takes the centre stage in our newest SEHA 7m interview.
With the WCh less than a week behind us could you share with us your impressions of what was your first big tournament appearance with Croatian national team?
Well, I think I can be satisfied with both my performances but also the opportunity I had to represent my country in general. I made the cut after my colleague got injured. The atmosphere was excellent and I finally had a chance to compete against the best. Unfortunately, we didn't manage to grab a medal in the end but I feel like we were playing very good handball. I will forever remember my goal against France in final moments of the match. That was tournament highlight for me.
What did your family and friends think of your WCh appearance?
They're all asking me about it ever since I returned home. My family is very proud of me and I have to say they've always been there for me. I also have to say I missed Nasice because I believe we have big things ahead of us until the end of the season.
This is your very first season in Nasice as well as in SEHA - Gazprom League. Where and when did you however start getting into handball?
I grew up near the sports hall in Dubrava, Zagreb. I started with football but as soon as I was eight or nine I decided to try handball. A lot of famous athletes are from Dubrava which is why it got a nickname 'the Olympic village', because you rarely see someone not wearing a tracksuit over there. That's like our dress code. We also have a few Olympic medallists coming from our neighborhood like Sandra Perkovic, Josip Glasnovic, gymnast Tin Srbic and my handball national team colleague Manuel Strlek.
Interesting is that Hrvoje Horvat used to coach you in Dubrava and now he is your coach here in NEXE.
After he spent one season here he decided to give me a call. It wasn't an easy decision to make but after all now I feel like I made a good one. I think Nasice is a healthy place to live and we also have great cohesion in the team. It feels like we're all brothers which surely is an additional reason for why we're having such good results so far this season.
Except handball you're also studying at the Faculty of Economics and Business Zagreb.
Yes, and I'm not far away from getting a degree either. In fact, the plan is to put in some additional effort in now and get that over with in the next month or two.
However, you and your teammates have a lot to do this season.
Well, we certainly do have high goals. We're on the right pace to book SEHA F4 ticket for ourselves and this next month is also bringing us first EHF Cup group stage matches where we also have quite high ambitions.
Tatran Presov are coming to Nasice on Sunday. What do you think about that match?
Highly important match for us. We see Tatran as our F4 'wild card'. They managed to defeat us in Presov and we'll definitely look to take revenge against them on Sunday. However, we're aware of the fact they have an excellent team. My junior national team colleague Bruno Butorac plays an important role for them. We must be fully focused from the beginning until the very end in case we want to achieve a positive result in this one.