European competitions recap: Vardar and PPD Zagreb victorious, Nexe fantastic in EHF Cup
10.02.2019.

•

SEHA League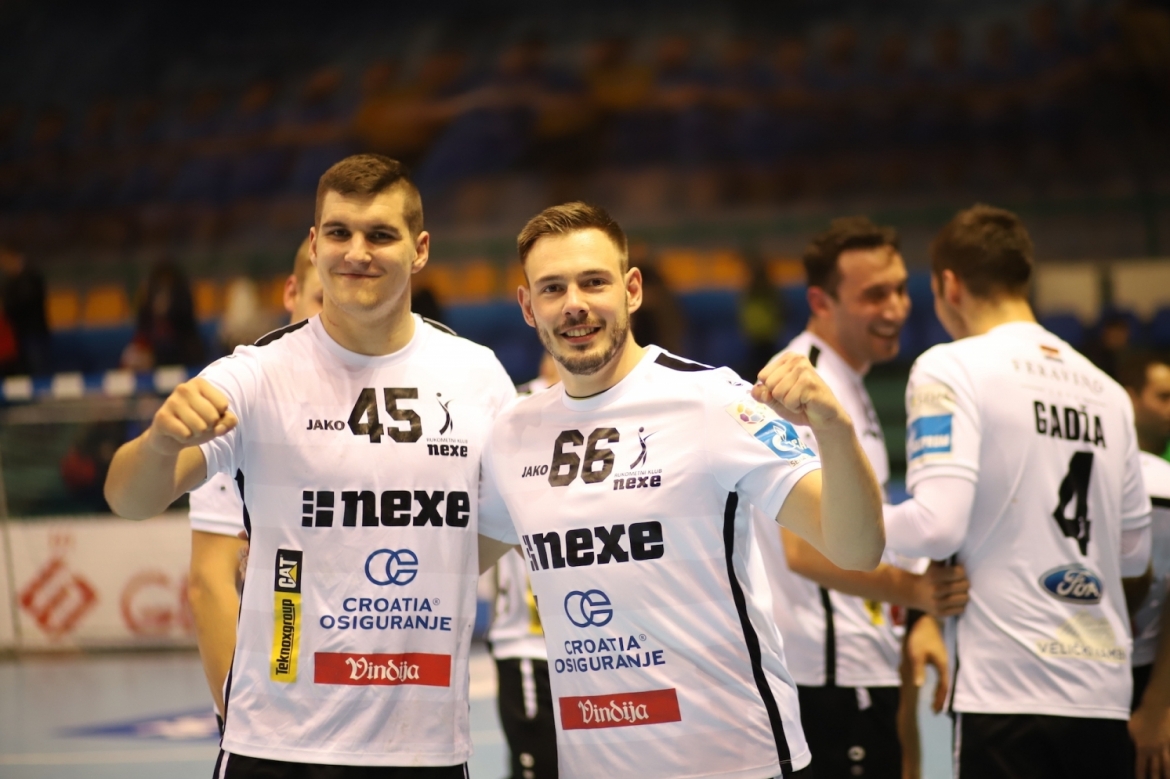 This week, European competitions continued after a winter break, which meant four SEHA – Gazprom League clubs were in action. Vardar, PPD Zagreb and Meshkov Brest returned to their journey in EHF Champions League, while Nexe started the group stage of the EHF Cup.
EHF Champions League
Group A: RN Loewen – Vardar 27:30 (12:16)
In the first Champions League match in 2019, Vardar produced a fantastic performance against RN Loewen. Reigning SEHA champions were superior in the entire match, Igor Karacic and Timur Dibirov were amazing in this match, carrying their team to crucial two points. It may have been the best performance from Vardar this season which gives them a lot of confidence going forward. Dibirov scored 7 goals, while Karacic and Stoilov had 6 each, allowing Vardar to come closer to Barcelona, as they are now second in the group with 15 points.
Group A: Montpellier – Meshkov Brest 29:23 (15:11)
The 2018 European champions have tied themselves on points with Meshkov Brest and IFK Kristianstad at 5, giving us an interesting battle for the 6th position in the next few weeks. In this match, the French team was too much for Meshkov, who could not find their rhythm offensively. Richardson was amazing for the home team with 8 goals, while Meshkov Brest were led Baranau with 4, as three other players added 3 more. Belarusians host RN Loewen next.
Group B: PPD Zagreb – Skjern 32:29 (15:14)
After a successful start to his career with PPD Zagreb by beating Metalurg in SEHA – Gazprom League, Branko Tamse got another big win against Skjern in EHF Champions League. Arena Zagreb saw a very good offensive performance from PPD Zagreb, as this was the first time they have scored 30 goals at home in Champions League this season. Ivan Srsen led his squad in scoring with 9 goals, while David Mandic scored 6 goals. With 10 points, PPD Zagreb are now fourth in Group B, with the same tally as Flensburg who are third. The Croatians are in a terrific position at the moment.
EHF Cup
Group B: Grundfos Tatabanya – Nexe 27:28 (18:14)
On Friday, we saw Nexe commence their group stage journey in the EHF Cup. Hrvoje Horvat's team had a bit of a slow start, and went to the break having conceded 18 goals from the Hungarians. However, they made an amazing comeback, led by their goalkeeper Moreno Car. At 27:27, Car saved a crucial shot, which gave Nexe a chance to take their first lead of the match. Patrik Leban scored for the win, and it was his first goal of the entire match, giving his team massive two points at the start of the campaign. Gadza and Jelinic were amazing with 6 goals each for Nexe, Zrnic added 3, while Milos Vujovic was effective for Tatabanya with 8 goals.