Handball discussion as an overture for the Final 4 spectacle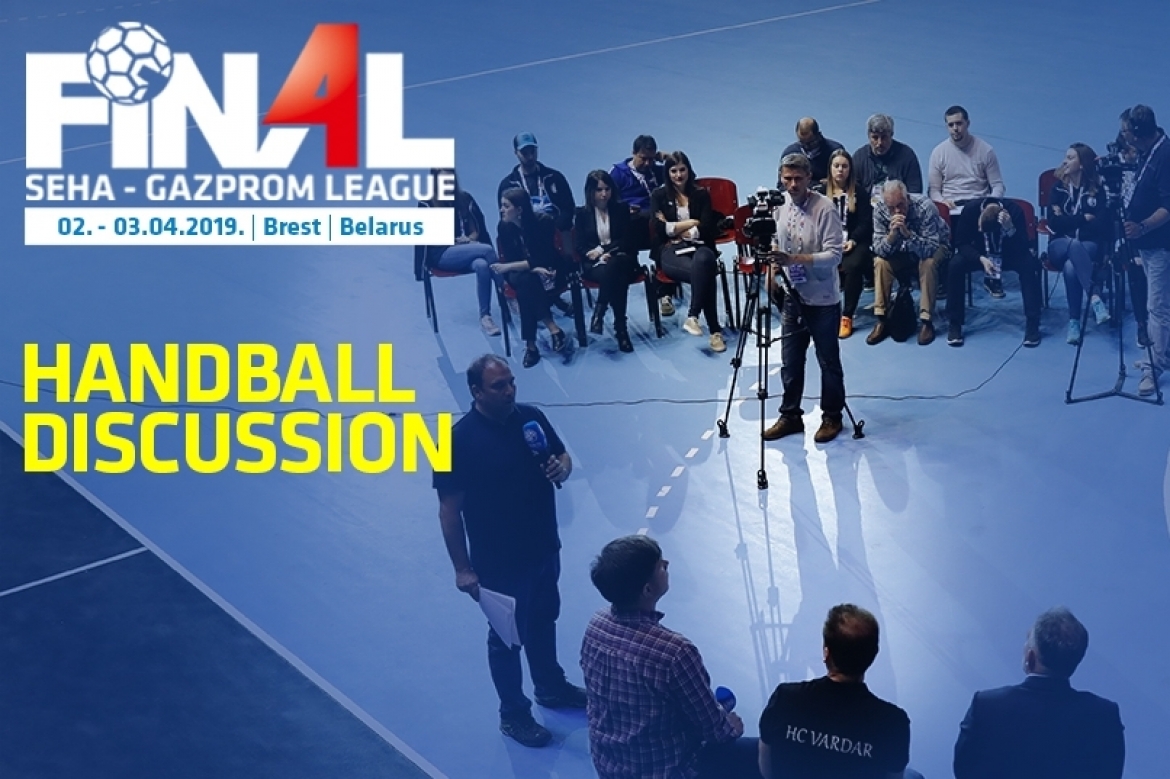 Four well-known names from all fields of handball and the SEHA – Gazprom League will be part of the third expert discussion one day before the start of the SEHA – Gazprom League Final 4. Discussion is scheduled for Monday, 1st of April, starting at 20:30 (CET) in Sport hall Victoria and will be broadcasted via Facebook live on SEHA - Gazprom League account. The topic of Monday's 1st of April discussion will be: Present and future of digital platforms in regional handball.

Guests will be:
Boris Sapozhnikov, SEHA - Gazprom League vice-president and Gazprom representative
Sinisa Ostoic, SEHA - Gazprom League Managing Director
Andrey Melnik, VKontakte Sports Director
Vladimir Jaric, Sportradar Business Consultant
At the first Handball Discussion in the history of SEHA – Gazprom League, held in Brest in the season of 2016/2017, the topic was Final 4 and SEHA – Gazprom League. The participants were: Sinisa Ostoic, Raul Gonzalez (former Vardar coach), Simon Razgor (Meshkov Brest player), Bozidar Djurkovic (President of the Serbian Handball Federation and Chairman of the EHF Competition Commission) and Goran Antevski (Macedonian journalist).
After the successful dialogue of handball experts in Brest, this praise-worthy event was held before the last year's Final 4 in Skopje. Their opinion about the future of handball in the Region were given by Bozidar Djurkovic, Boris Sapozhnikov, Sinisa Ostoic, Igor Anic (Celje PL player), David Davis (former Vardar assistant coach) and Zika Bogdanovic.
We are impatiently waiting for the upcoming Handball Discussion that will be broadcasted live on the Facebook account of the SEHA – Gazprom League. So, reserve Monday night, 1st of April and enjoy in this fantastic event!