Zlatko Horvat: "I feel like we delivered an excellent performance playing on the highest possible level"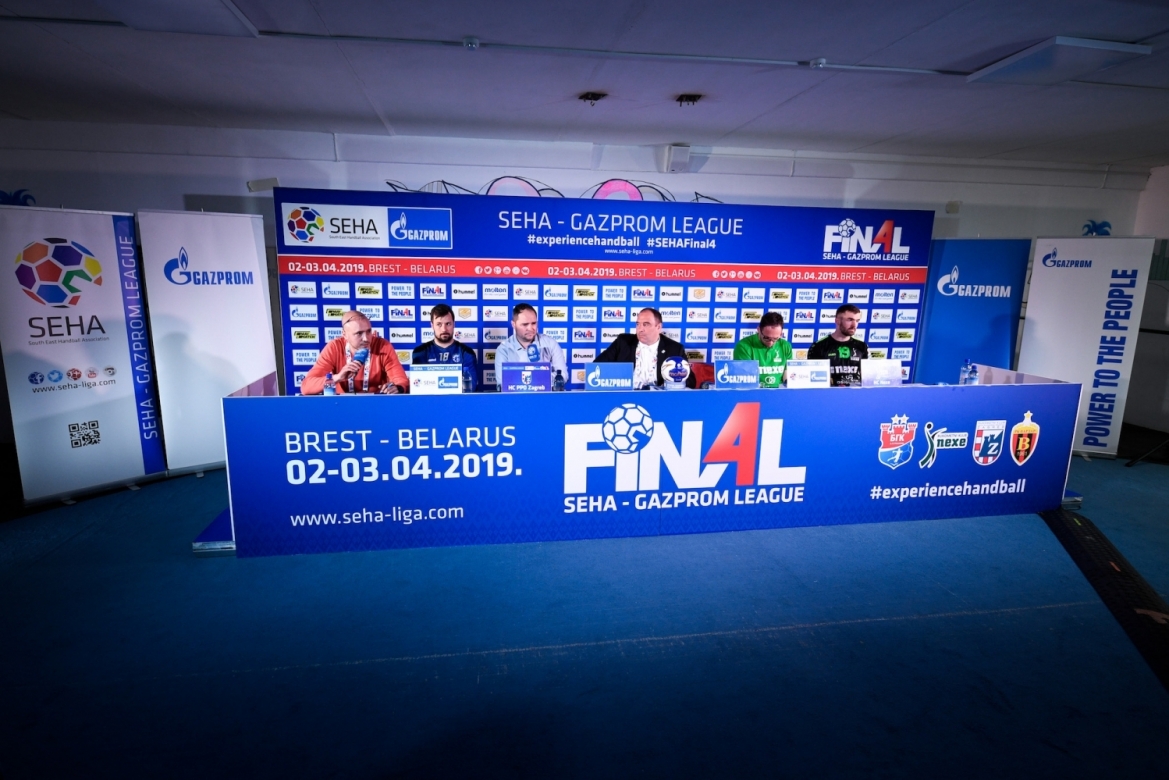 PPD Zagreb - Nexe 28:23 (15:11)

(Bicanic 7, Vlah 6; Ristanovic 10 saves / Buvinic 7, Sipic 3, Vida 3)
Branko Tamse, PPD Zagreb coach:
I'd like to congratulate my team on delivering a good performance here today. We managed to open the gap early and weren't allowing them to narrow it down all the way until the end although they've given their best to do so. Neither team obviously had much time to prepare for the clash and that's why this win means even more to me. We have many more matches to play until the end of the season and I believe we'll play even better matches when the time comes.
Zlatko Horvat, PPD Zagreb player:
It was a really tough match against a very good opponent. I feel like we delivered an excellent performance playing on the highest possible level throughout the entire match.
Aleks Vlah, PPD Zagreb player:
Our back shooters were generally in good mood today and I feel like that's what decided this one as well as strong defensive performance and fast offensive transition obviously. I wish Nexe all the best in the bronze-medal match.
Hrvoje Horvat, Nexe coach:
We knew Zagreb have some experience with final tournament matches and it showed today with one of their most experienced players Damir Bicanic being most valuable player of this game. They opened the gap early and we weren't able to narrow it down until the end. I wish Zagreb all the best, hopefully they can bring the trophy to Croatia.

Halil Jaganjac, Nexe player:
Well-deserved win for Zagreb in the end today in my opinion. Their backs dominated the encounter today, especially Vlah and Bicanic. I guess their defense was also a bit better today and that's what decided the match.
Marin Sipic, Nexe player:
Zagreb opened the match better today and we simply weren't able to overcome that deficit. We've had a good chance to narrow the gap to only one from the counter-attack in the middle of the second but we failed to take advantage of that opportunity and we were never given a second one. They were a better team today, we have to admit that.