EHFCL Round 11 recap: Meshkov victorious in Zapozozhye, Veszprem dominant in Portugal
10.02.2020.

•

SEHA League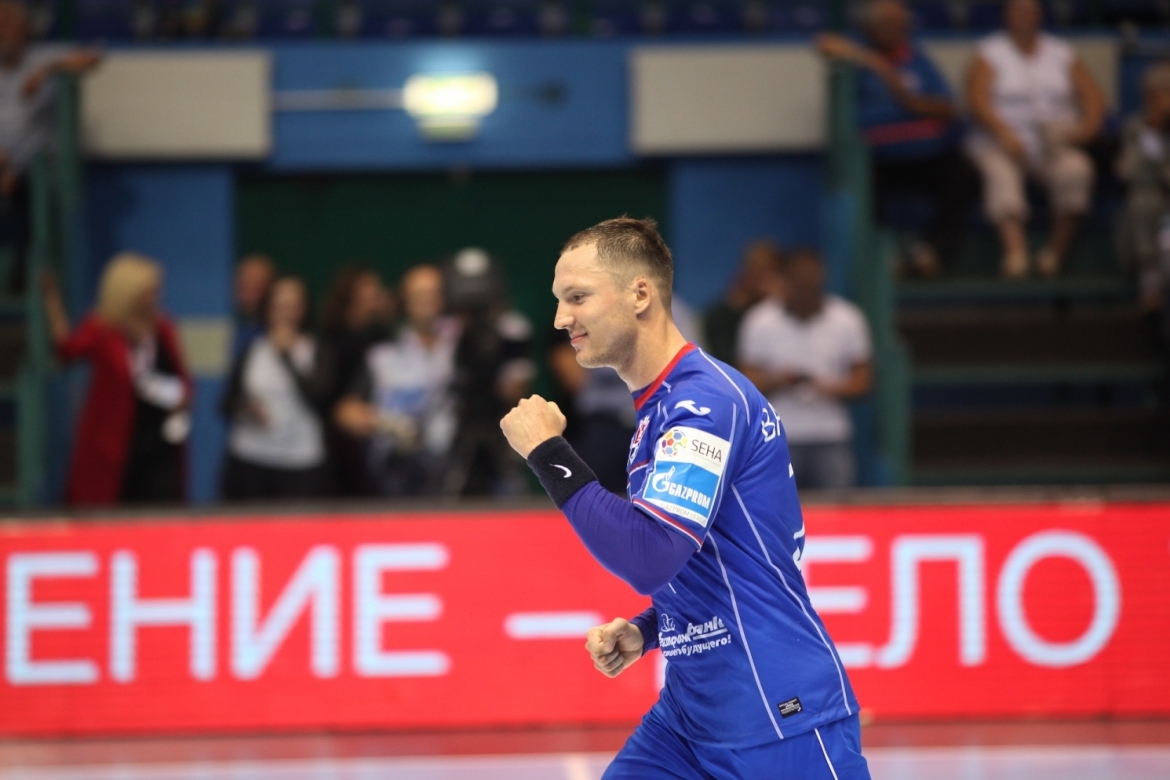 SEHA – Gazprom League had five of its clubs playing in the first round of the second part of EHF Champions League season last weekend. Final score is two wins and three losses for SEHA teams and now it's time to take a better look into what was really going on with our clubs and players on courts of Europe's most elite club competition.

GROUP B:
THW Kiel – Vardar 34:23
Vardar were, in what was the first match of the round, dominantly defeated in Germany against Kiel – current leaders of EHFCL group B. Hosts were dictating the tempo from the very first minute of the game opening the gap to four after first 30 minutes. In the second half their advantage just kept on rising all the way to final +11. Kiel's wingers were deadly in this one - Niclas Ekberg finished the match with eight while Magnus Landin Jacobsen added six. Dainis Kristopans on the other side netted six for Vardar while Stojance Stoilov added five.
Porto Sofarma – Telekom Veszprem 24:31
Hungarian champs have managed to prolong their winning streak in EHF Champions League reaching another dominant victory which helped the remain second in the standings only two points behind Kiel who they will face off against in Germany in the next round. Vuko Borozan was in this one leading Veszprem with seven goals while Dragan Gajic added six. Diogo Branquinho on the other side scored six from just as much attempts for Porto.
Motor Zaporozhye – Meshkov Brest 33:36
In SEHA derby of EHFCL round 11, Meshkov were in Ukraine with 33:36 better than Motor Zaporozhye which helped them stay in race for the knock-out phase as they are currently only three points behind six-placed Vardar unlike Motor Zaporozhye who are trailing by five points. Match was tight all the way from the beginning with neither team managing to widen the gap and seal the deal early. Meshkov were one goal ahead after first 30 and they were able to keep their advantage safe as well reaching a three-goal win in the end. Alexander Shkurinsky was their most dangerous offensive player in this one finishing the match with 10 goals while Marko Panic added five. Barys Pukhouski and Aidenas Malasinkas scored six each for hosts.
PPD Zagreb – Flensburg 25:26 (Group A)
Arena Zagreb hosted a real drama on Saturday with the 'Lions' welcoming German handball giants from Flensburg. In what was the key match for them coach Vujovic and his guys fell short unfortunately making their chances of reaching the knock-out stage minimum. Croatian champs are currently only three points behind Celje and in order to get through they need a win at home against Aalborg as well as a surprise on the road against Barcelona or PSG if, of course, Celje fail to win any more points. Marin Sipic (8) and David Mandic (6) proved that they are still in pretty good form despite of the fact quite exhausting European championship tournament is behind them combining for 14 goals. Marius Steinhauser on the other side went 7/7 for Flensburg.