Ristovski: "First matches of the season are never easy and always important"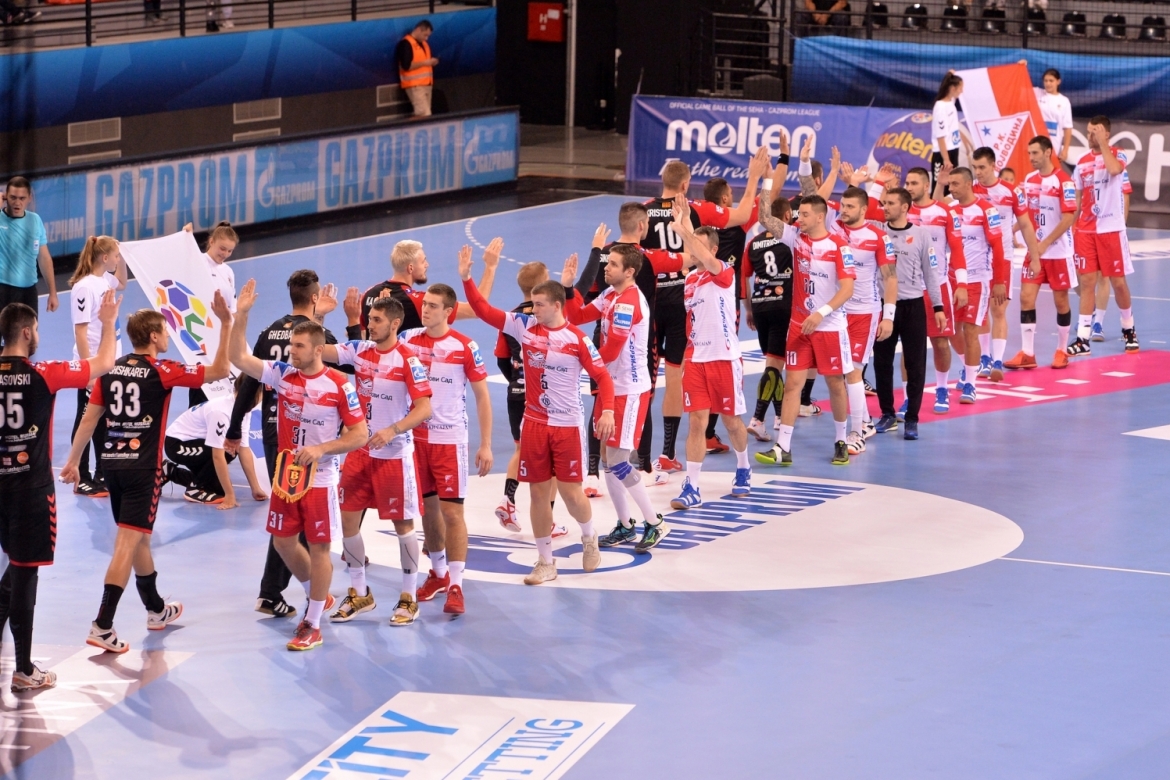 The wait is finally over – SEHA Gazprom League handball is finally back! In the first match in 2021 Vardar will on Thursday (17.45 CET) in Jane Sandaski sports hall welcome Serbian champions Vojvodina Novi Sad. In what was the premier regional league duel between two teams seven years ago in Skopje, Vojvodina managed to reach what up to this date remains their only triumph over the 'Red&Black'.
Vojvodina are in a bit better situation at the moment as they are competing in the Serbian Championship which helps them stay in competitive shape during these tough times. In what was their only official match so far in January they were in their national championship dominant versus Kikinda (37:18).
Vardar are on the other hand a bit out of the competitive rhythm with their last official match being the one they've played in EHF Champions League back in November. Also, they've had some of their key players unavailable for the preparation period due to the fact they were involved with their respective national teams in WCh tournament/ EC Qualifications. In their only friendly match so far in 2021 they managed to come out on top against Metalurg. Apart from that, Macedonians most likely won't be able to count on their first-team wingers Dibirov and Cupic in this one but despite of that they will be favorites against Vojvodina.
Matches between these two opponents are always tense and narrow with Vojvodina feeling special motivation versus EHF Champions League winners from 2019 so make sure not to miss this one!
Stevce Alushovski, Vardar coach:
We didn't have a lot of our players available for a long period of time and we'll do our best to prepare best we can for the clash against Vojvodina. I've seen their match against Kikinda – they have strong defense and quick transition playing fast, modern-day handball. However, despite of all the difficulties, whenever we're playing at home we are favorites and this match will be no difference. I expect a good match.
Borko Ristovski, Vardar goalkeeper:
Important match for us because we want to open the season with a win. Vojvodina have a young team which runs the court very well. Situation we were dealing with was quite specific due to all the absences but we'll do our best to be fully ready for this one. First matches are never easy but always important in order to catch the right rhythm and considering all the challenges that are ahead of us in February in both SEHA and Champions League, catching the right rhythm early would be really useful.
Boris Rojevic, Vojvodina coach:
We know everything about Vardar and their quality. Playing against such a team motivates you additionally. Our captain Verkic will unfortunately be unavailable for this one. Schedule will be pretty rough from now on, we're going to Ukraine in a few days but I think this is all a part of the progress. We are aware of their quality but we'll try to win.
Nemanja Ratkovic, Vojvodina player:
Almost a two-month long break is behind us and we can't wait to get out there and against such a team. We'll give our maximum and hope for the best.