Arsenic: "If we play the way we did versus Vardar, we'll have a chance against Motor!"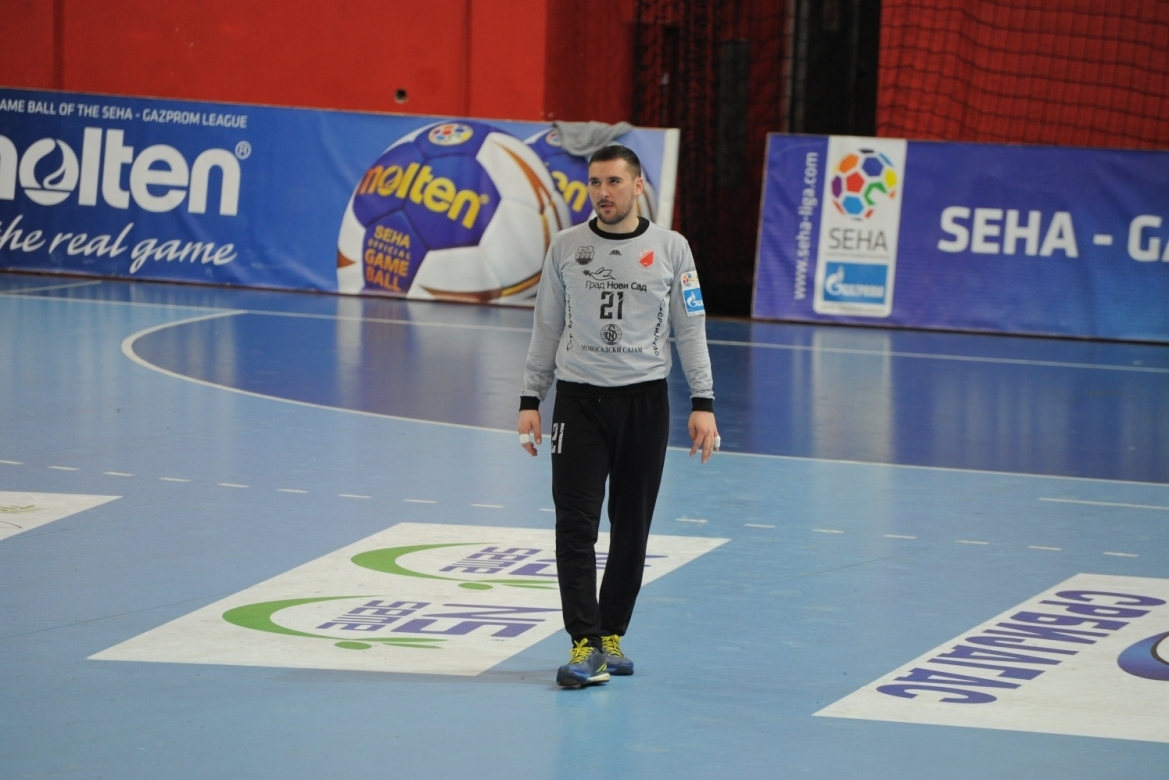 Motor will on Tuesday (17.00 CET) open SEHA Gazprom season campaign in Zaporozhye welcoming Vojvodina Novi Sad. Coach Savukinas and his guys were one of the biggest surprises on the European scene in the first part of the season delivering splendid performances and securing victories against favored opponents in EHF Champions League. They are aware of their capabilities and eager to keep up the tempo additionally improving and preparing for what lies ahead. Final chance for them to see where they are at the moment speaking of form and momentum ahead of the beginning of the second part of EHF CL season will be on Tuesday versus Serbian champions Vojvodina.
Vojvodina managed to deliver a solid performance in Skopje versus favored Vardar and it is clear they'll try to do the same in Zaporozhye. Two teams met twice last season with both of them celebrating at home (1-1) and it will be interesting to see which team will on Tuesday improve to 2-1. Encounter between Serbian and Ukrainian champions will be broadcasted on Arena Sport channels, Sport 1 (Ukraine), RTS (Serbia), Sport TV (Slovenia) and Sport Klub (Poland).
Gintataras Savukinas, Motor coach:
We've spent some time in Germany during the winter break preparing for the second part of the season and I can say we are all really looking forwards to new SEHA challenges. Such matches are providing us with a great opportunity to gain experience and give younger players a chance to show what they're capable of. We are familiar with Vojvodina and their team from last season and I'm sure a quality match is ahead of us.
Boris Pukhovsky, Motor player:
SEHA is definitely a big step forward for us and, as coach said already, we're looking forward to the start of the league. I also have to say I hope fans will soon be there with us because it is just not the same without them.
Boris Rojevic, Vojvodina coach:
We are on Tuesday playing against one of the best teams in Europe, team capable of defeating anyone. This will be our third game in five days and I feel like we've in that period spent more time on the road than in the sports hall. We are, however, highly-motivated ahead of this one despite of the fact we're travelling to Ukraine without some of our players. I expect this to be a good match.
Luka Arsenic, Vojvodina player:
Motor have a really good team. We've seen their Champions League matches and teams they've managed to beat. They are maybe even main title favorites in SEHA League this season. I hope we can deliver another good performance, just like against Vardar when we were able to stay close for about 50 minutes. In case we repeat that level of performance and prolong it to full length of the match we might have a chance against Motor.