Vojvodina reach first win of the season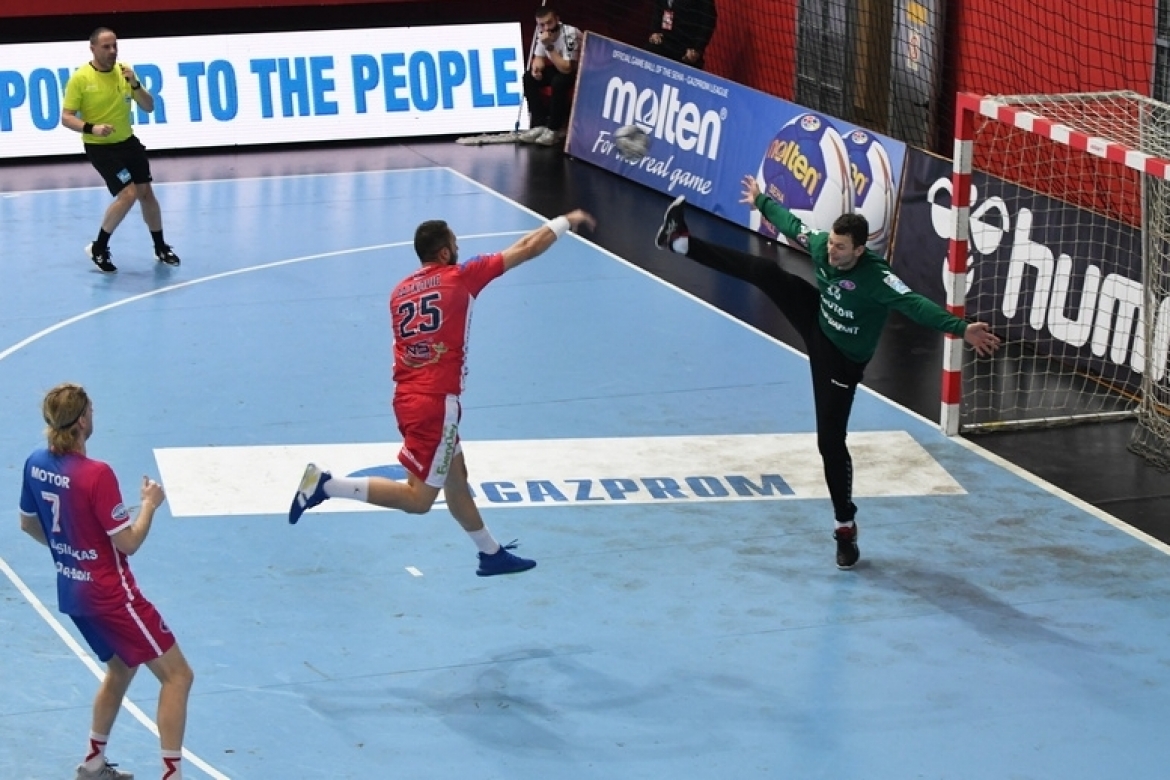 Vojvodina have on Saturday night managed to reach first win of the season coming out on top against one of the best European teams at the moment, in this match highly favored Motor Zaporozhye. In the end coach Rojevic and his guys celebrated a big and valuable 30:27 win.
Even without two of their most important players - Nemanja Pribak and Svetislav Verkic, they were able to control the court throughout the entire course of the game. In the first half home team goalie Luka Arsenic made the difference with a few important saves. Branko Tomic, Jovica Nikolic and Mladen Sotic were on the other side dictating the tempo offensively. Vojvodina was dominating the court despite of the fact guests were playing with some of their most important players like Aidenas Malasinskas and Barys Pukhouski.With two goals in a row Motor have however managed to level everything at 19:19 and the situation remained that way all the way until final ten minutes of the encounter. One of the reasons was also that home team back Aleksandar Babic received a red card in that period. Hosts have despite of everything managed to raise aggressiveness in the final period of the game with Jovica Nikolic sealing eventually sealing the deal for his team.
Nikolic finished the match with nine while Branko Tomic netted seven. Malasinskas on the other side led Motor with six.