Rejuvenated Vojvodina reaches a second-leg win versus Tatran Presov who advance through to the Quarter-final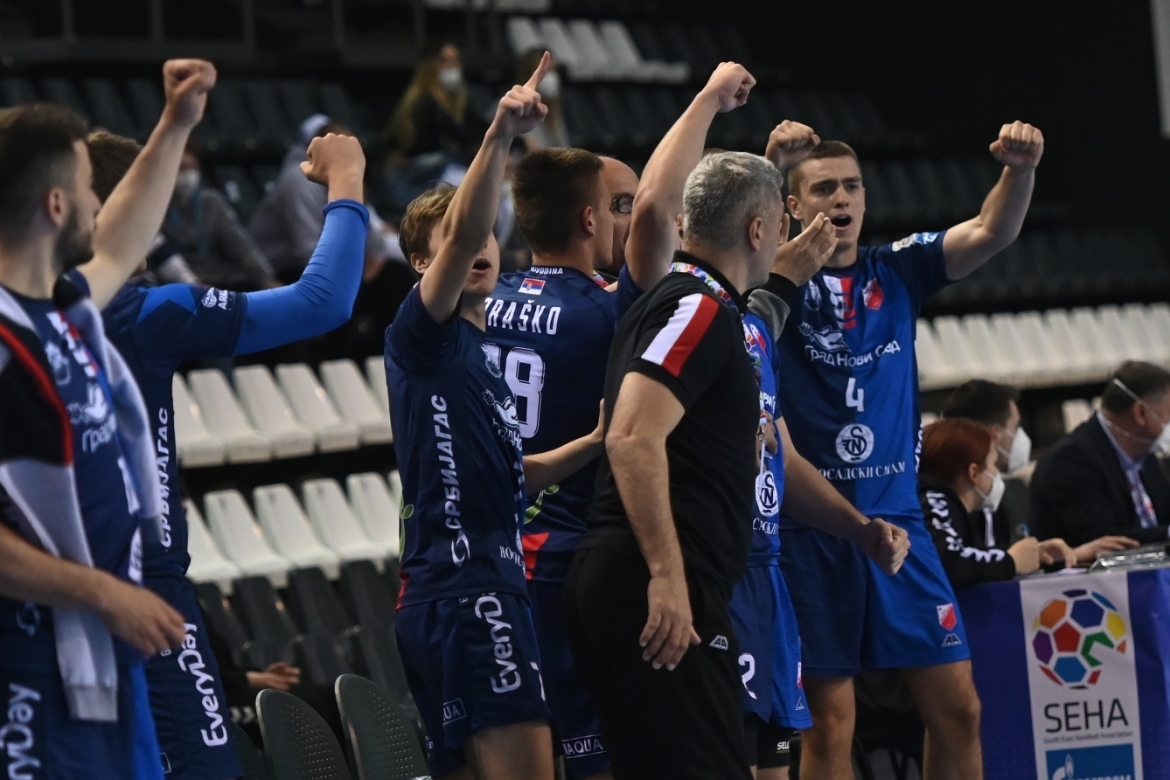 Rejuvenated Vojvodina team has in the second eighth-finals leg of SEHA - Gazprom League Play-off managed to deliver a much better resistance against favored Tatran Presov. Unfortunately for their fans, 12-goal deficit from the first match was simply way too big for them to be able to endanger Tatran which has, despite of today's loss, managed to book a place in the Quarter-final where they will face off against Ukrainian Motor Zaporozhye.
Guests have managed to open the gap to four goals by the half time whistle led by Mladen Sotic and Nikola Kovacevic offensively. Things were visibly functioning much better for a team led by assistant coach Dragan Kukic in this one, especially on the defensive side of the court where they've allowed Tatran only 11 goals in the first half. Guests were dominating the court in the first part of the second half as well widening the gap to seven goals and coming on a verge of getting completely back into this one. However, that's when Tatran's experience became visible with hosts tightening up their defense and finding better offensive solutions led by Oliver Rabek and Guilherme Linhares. Igor Chupryna also played a big role in not allowing Vojvodina to pull off what would without doubt be one of the biggest stunners in SEHA - Gazprom League history finishing the match with 12 saves. A little over five minutes before the final whistle hosts managed to narrow the gap to only three goals (20:23) finally sealing the deal in the first eighth-finals matchup of the season. In the end 22:27 with Oliver Rabek leading hosts with 6 goals. Guilherme Linhares added 5. Mladen Sotic on the other side netted seven for Vojvodina while young Nikola Kovacevic delivered yet another splendid performance finishing the match with six. 19-year-old left back displayed his full potential scoring 11 goals in two matches against Tatran proving that Vojvodina have a great young guy they can count on in years to come.