Ivica Obrvan: "I'm happy with this win"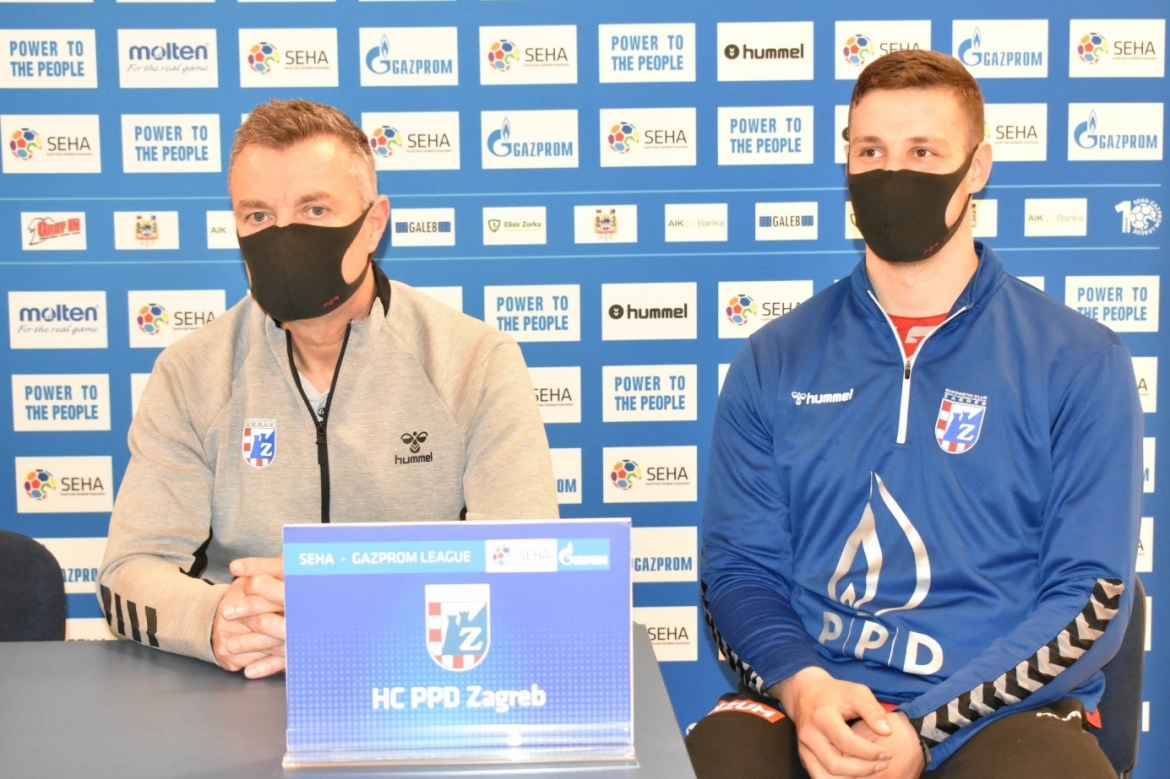 PPD Zagreb vs Metaloplastika 37:25 (:)
(Leimeter 5 goals and 3 assists, Ravnic 5 goals, Jandric 10 saves / Vorkapic 9 goals, Ivanic 6 goals)
Ivica Obrvan, PPD Zagreb coach:
Main goal was to win the match, stay in the right rhythm with the game against Nexe right around the corner. I wanted to give all of my guys a chance to feel the match and stay in the right, competitive form. I'm happy with this win of course and now we have 3-4 days to get ready for the game against Nexe.
Miodrag Kazic, Metaloplastika coach:
We weren't playing the way we're supposed to from the very first minute in neither attack nor defense. We are simply not in the right rhythm at the moment and only thing we can do is congratulate PPD Zagreb on this win and get ready for what's waiting for us in the upcoming days and weeks.
Nemanja Obradovic, PPD Zagreb player:
Once we've managed to open the gap it was simply too hard for Metaloplastika to keep the tempo high and I feel like that's what decided this one. This result is not the realistic outcome between these two teams – in my opinion. Congrats to Metaloplastika.
Marko Srdanovic, Metaloplastika player:
We've tried to keep up with Zagreb here today but simply weren't able to. We are not in the right rhythm at the moment, Zagreb were a much better team out there today. I wish them all the best in matches ahead.