Vasko Sevaljevic: "We found the right rhythm"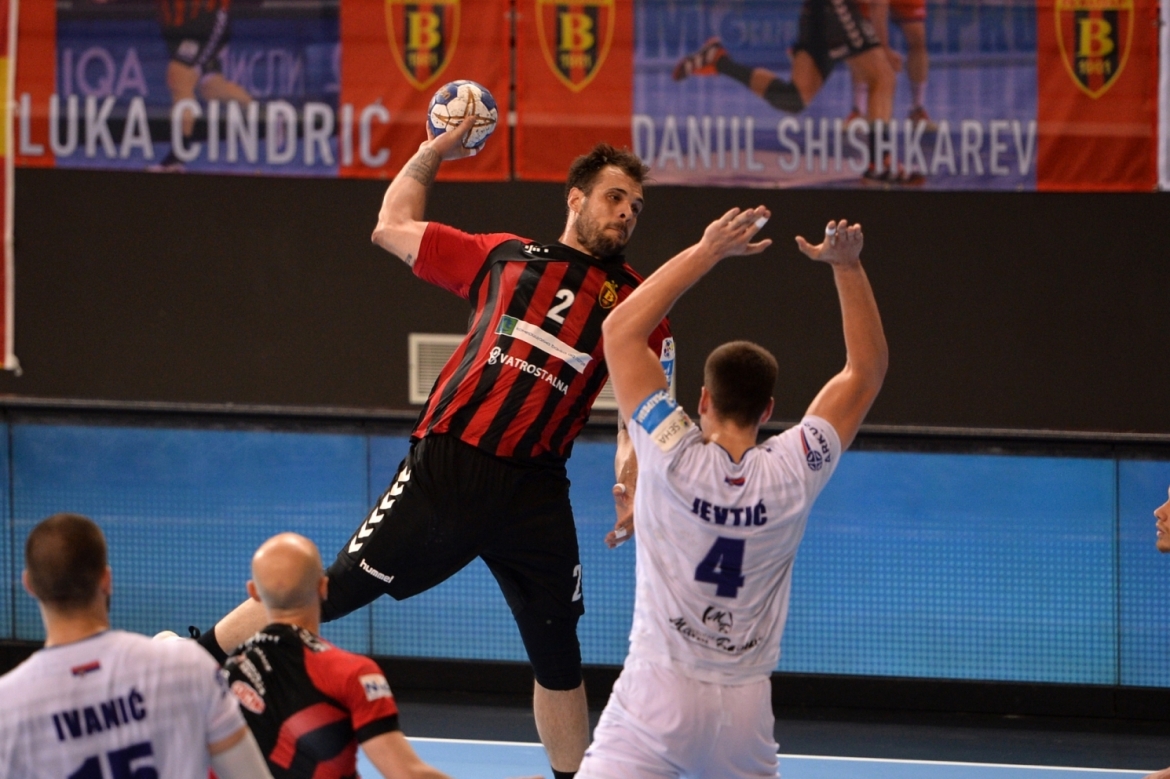 Vardar 1961 - Metaloplastika 26:23 (14:11)
(Kizic 16 saves, Dibirov 5 goals / Dukic 6 goals)
Miodrag Kazic, Metaloplastika coach:
Similar match, we were once again good in the beginning forcing Vardar's coach to bring his best players in. We've gained a lot of experience with these two matches but we obviously have to keep up the good work and put in hours and hours to be able to play against a team like Vardar 1961.
Vukasin Vorkapic, Metaloplastika player:
Special match for me here today, last one in Metaloplastika's jersey and I'd like to use the opportunity to thank my teammates as well as Vardar and SEHA - Gazprom League in general. We've opened the match well once again but after that, when their coach decided to bring in the best lineup, they've managed to find a way to not only get back into this one but eventually also cruise towards a new win. In spite of that, we have a young team full of talented players and I believe great future is ahead of us.
Stevche Alushovski, Vardar 1961 coach:
I'd like to congratulate my guys on these two performances. I'm satisfied with the season and I'd like to thank my guys once again for everything they did for this club this season. It is never easy to find motivation and strength for these last matches of the season and that was visible in the first 10-15 minutes today but after that we've managed to catch the right rhythm and secure a new win.
Vasko Sevaljevic, Vardar 1961 player:
Last match of the season and I'm happy we've managed to secure the quarter-final ticket. Poor start but after that we've managed to find the right rhythm on both sides of the court reaching a win and finishing the season on a high note.