Motor make a big step towards Zadar with a five-goal win in the first leg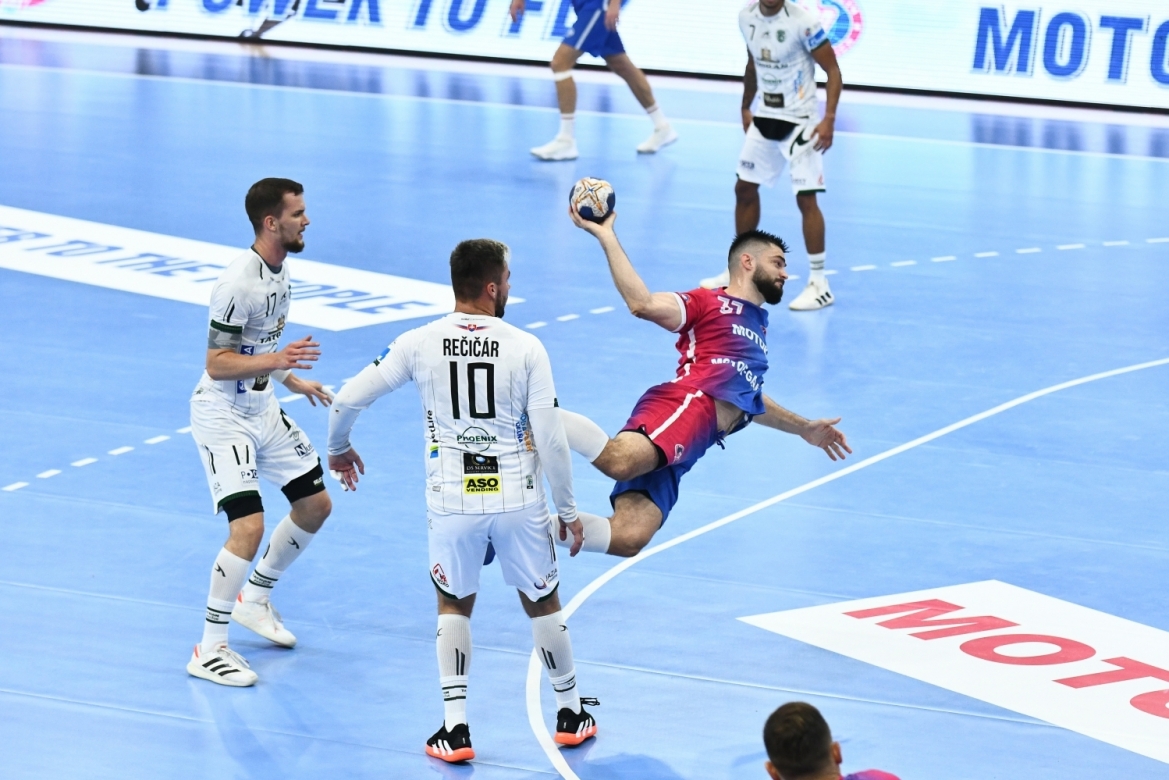 Motor Zaporozhye have managed to make a big step towards qualifying for Zadar Final4 defeating Tatran Presov in the first leg of their Quarter-Final duel on Saturday evening. In the end it was 27:22 with Pukhouski and Kozakevych leading Motor offensively with four goals each.
Tatran opened the match well. Tomas Recicar led them with five goals in the first towards a 12:10 lead in the opening 30 minutes. Marcos Colodetti added five saves with guests delivering a very good resistance to favored Motor. Artem Kozakevych on the other side netted four for guests with Goluza's team finding a way to stop home team's most prolific scorer Aidenas Malasinskas keeping him scoreless in the first.
Unfortunately for Tatran fans, Motor managed to turn the match around in the middle of the second half storming off to a five-goal lead (18:23) with ten minutes left until the final buzzer.
Experienced Pukhouski led the comeback along with Horiha and Kubatko. Guilherme Linhares was, on the other side, leading Tatran in the attack but it wasn't enough for Slovak champs to stay in front. In the end 27:22 for Motor who have managed to secure a solid lead before the second leg which will be played tomorrow (17.30 CET) in Zaporozhye. That match will decide the third SEHA - Gazprom League Final 4 participant.