Slavko Goluza: 'They reacted to our mistakes immediately'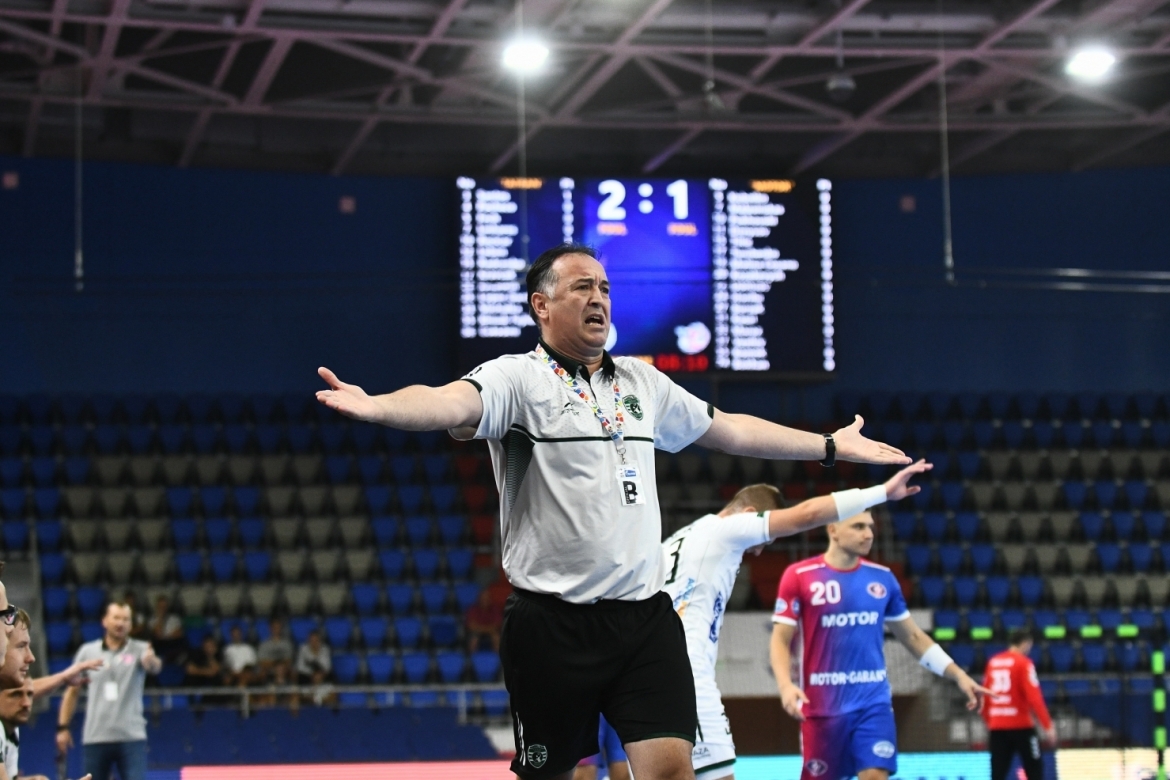 Tatran Presov - Motor Zaporozhye 22:27 (12:10)
(Linhares 5 goals, Recicar 5 goals / Maroz 10 saves, Kozakevych 4 goals)
Slavko Goluza, Tatran Presov head coach:
Congratulations to Motor on the victory. We played well in the first half of the match, had discipline, and functioned well both in defense and in attack. And in the second half, everything changed. We were no longer so disciplined, Motor immediately reacted to our mistakes and scored a lot of goals. What can I say, we deservedly lost.

Vyacheslav Kasatkin, Tatran Presov player:
We tried very hard to impose our own game in the first half. We tried to fight, to show that we can withstand such an opponent as MOTOR, but, unfortunately, we failed at the beginning of the second half. I don't know if we lacked strength, or lacked experience, but we failed the beginning of the second half, it
was obvious. Then they tried to impose their own game again, but Motor would not let go. I really hope that tomorrow we will also be able to fight and show a decent game. It's really nice to play with a team of this level, in such a hall, thanks to the host side for that.

Gintaras Savukinas, Motor Zaporozhye head coach:
I would like to congratulate Tatran for the stubborn struggle they presented, especially in the first half of the match. Of course this is the first official match of the season. It was a
little tricky at the beginning. Tatran played as we expected. The
opponents were very disciplined in the first half. In the second half, we played better, and the score went in our favor.

Ivan Moroz, Motor Zaporozhye goalkeeper:
Thanks to Tatran for the match. I want to congratulate everyone on the start of the official season, both the fans and the team. I think that not everything works out as planned and as we would like at first. Unfortunately, today we succumbed to Tatran's play, in the first half we did not use any of our sides, which was inherent in us from last season. But we have time, we will analyze and correct the situation. Hopefully we can quickly get back to our last year's condition.