Motor secure third place with full speed
05.09.2021.

•

SEHA - Gazprom League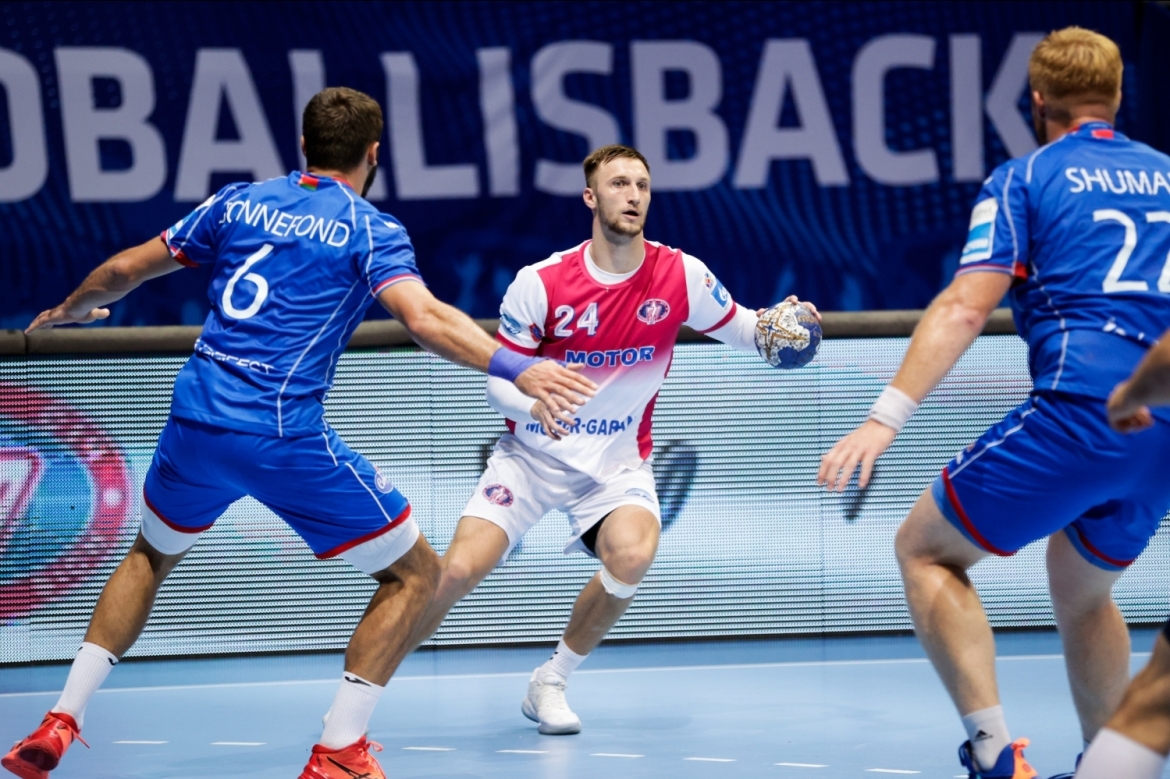 Motor Zaporozhye had recovered extremely well from their semi-final defeat against Telekom Veszprem. Two days after the 29:36 defeat in their first ever SEHA – Gazprom League Final 4 match, the Ukrainian champions took revenge against Meshkov Brest for the elimination in the 2020 SEHA – Gazprom League Quarter-Finals by an unexpected clear 31:20 win. Meshkov finally were chanceless in this derby, in which goalkeeper Ivan Maroz (12 saves), Dmytro Horiha (six goals) and an extremely movable defence were the keys for success.
Best Meshkov scorer was Slovenian Jakus Mala by also six goals. This result is the biggest gap in the history of SEHA – Gazprom League Final 4 tournaments together with Brest's 21:32 final defeat against Veszprem in 2016.
3rd place match: Meshkov Brest vs Motor Zaporozhye 20:31 (11:11)
Without their minorly injured playmaker Stas Skube, Mehskov lacked ideas and creativity in attack. Motor grabbed their chance to pull ahead from 5:4 to 9:5 in minute 17, thanks to their strong goalkeeper Ivan Maroz and four mostly very spectacular goals of their team captain Zakhar Denysov.
Meshkov's new Spanish coach Daniel Gordo had seen enough and took his time-out – and it worked. Finalised by a double-strike of Dmitrii Sabtalov, Brest had a 4:0 run to level the result again, and even took the lead, when Jaka Malus netted in for the 11:10. Brest mostly improved their attacking performance, the defence had already been strong before.
After the levelled 11:11 at the break, Motor had a brilliant flying re-start: Thanks to four straight goals, including three strikes of Dmytro Horiha, they forged ahead to 15:11 and then had the full control of the match. After only nine minutes, angry Gordo took his next time-out for Meshkov, as Motor had extended the gap to seven goals at 21:14. This period was imprinted by outstanding goalkeeper Maroz, whose saves were the starting point for Zaporozhye's counter-attacks.
Even without their injured new arrivals Luka Sebetic and Jonas Truchanovicius, Motor proved their ambitions for the next season. Another 4:0 series propelled Motor to their first ever double-figured gap at 27:17. Meshkov had given up, Motor still played with full speed and concentration.