First round of EHF European League, fifth in EHF Champions League
19.10.2021.

•

SEHA - Gazprom League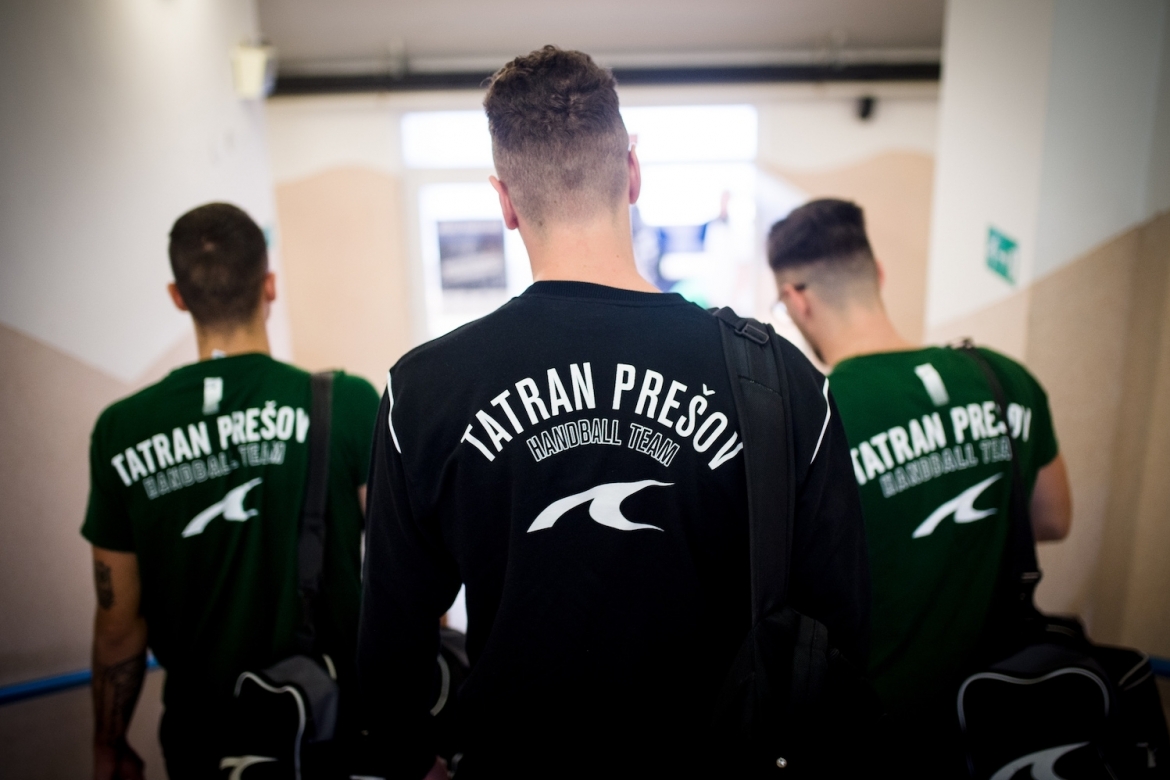 New week which means new European challenges for SEHA – Gazprom league teams. Apart from EHF Champions League, this week is also reserved for the first round of EHF European League.
And, as if that wasn't enough, we've on Saturday seen Serbian Partizan's first EHF European Cup appearance in which they were with 33:22 dominant against Berchem (Luxembourg).
Let's start with our weekly preview!
EHF Champions League
Group A
In group A Meshkov will, after a narrow loss against European vice-champions Aalborg at home in the last round, travel to France to meet Montpellier. French team is doing quite well so far this season but it is definitely not invincible. Belarusian representatives in SEHA – Gazprom league are clearly rising in form and it is clear they will try to surprise favored hosts away from home.
Vardar 1961 will play Aalborg away from home. Veselin Vujovic and his players weren't able to stun Montpellier at home in the last round but they surely won't be travelling to Denmark with a white flag. Danes are at the moment not playing the way they were last season and in case the 'Red&Black' manage to deliver a good outing they might end up bringing point back home to Skopje with them.
Third SEHA – Gazprom league representative in group A – PPD Zagreb, will also hit road playing Elverum in Norway. At home, 'Lions' managed to reach a point against the Norwegian side failing to score from the last possession and secure full bags which means they will certainly be extra motivated to do so away from home.
Group B
In group B, SEHA – Gazprom league representative clubs will be hosting matches in round 5. Ukrainian Motor will welcome Dinamo Bucuresti in a duel of two teams that are 1-3 at the moment. Whoever manages to come out as a winner in this one will completely narrow the gap between themselves and currently fifth-placed Porto. Dinamo are in solid form at the moment and it will be interesting to see whether coach Savukinas and his players will find a way to stop the team led by former Barca coach Xavi Pascual.
Reigning SEHA champions Telekom Veszprem will on the other hand welcome probably the biggest negative surprise of the season – German Flensburg. Germans have three losses and a draw so far and it is clear coach Ilic and his guys must aim for the victory in this one in order to stay levelled with group leaders Barca and Kielce.
EHF CL Rd.5 schedule:
Group A; (Wed, Oct 20); (18.45) Elverum – PPD ZAGREB, THW Kiel – Szeged, Aalborg – VARDAR 1961, (20.45) Montpellier – MESHKOV BREST.
Group B; (Wed, Oct 20); (18.45) Kielce – Porto; (Thu, Oct 21); (18.45) TELEKOM VESZPREM - Flensburg, MOTOR – Dinamo Bucuresti, (20.45) Barca – PSG
EHF European League
The time has come for the first round of the group phase in EHF European League in which SEHA – Gazprom league has three representatives so let's get into it.
Tatran Presov will on Tuesday evening (20.45 CET) welcome Spanish Bidasoa Irun. In group A, along with Tatran and Bidasoa, there are Pfadi Winterthur, Wisla Plock, Füchse Berlin and Toulouse.
Nexe are on the other hand playing the first match away from home, in France against PAUC (Tuesday, 20.45 CET). In group C there are also Sävehof, Gorenje Velenje, Magdeburg and Logrono.
Finally, Eurofarm Pelister will square off against French Nimes at home (Tuesday, 20.45 CET). In group D there are also Sporting, Schaffhausen, AEK Athens and Tatabanya.