European competitions: Meshkov looking for first points versus Elverum, Nexe aiming for 2/2
26.10.2021.

•

SEHA - Gazprom League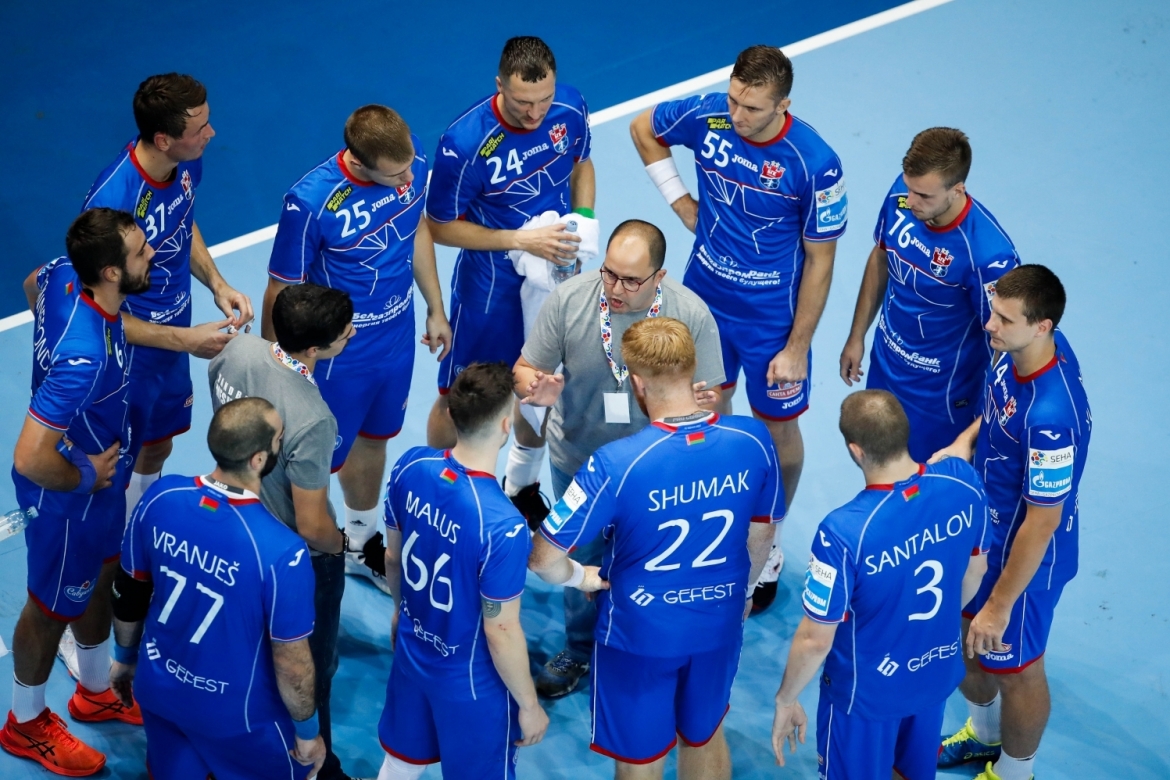 Second round of EHF European League, sixth of EHF Champions League is ahead of us in days to come which means the time has come for our weekly European competitions preview.
EHF Champions League
Group A
Meshkov will, on Thursday, look for first point at home against Elverum. Elverum managed to defeat Zagreb in Norway in the last round after Croatian champions secured a point against them in Arena Zagreb which clearly means Elverum are not the same team at home and on the road. Coach Gordo and his guys can therefore hope for first points in case they manage to deliver a strong outing in front of their fans.
Vardar 1961 will have a harder task hosting German THW Kiel in Skopje. In the last round the 'Red&Black' managed to deliver a strong outing away from home against Aalborg and in case they manage to repeat that in this round in front of their supporters they might be able to stun favored Kiel which is going through a lot of ups and downs in the beginning of the season.
Third SEHA – Gazprom League representative in group A – PPD Zagreb, will welcome French Montpellier. Montpellier is currently second in the standings which proves the 'Lions' definitely won't have an easy job and it will be interesting to see whether they will manage to endanger favored guests.
Group B
Sixth-round in group B brings us a clash between Motor Zaporozhye and Flensburg in Germany. Flensburg is the only team yet to win the game in group B and it is clear they will be fully motivated to do it at home versus Ukrainians. Motor has however proved that they can be a tough nut to crack for anyone and it is sure coach Savukinas and his players won't be traveling to Germany with a white flag.
Telekom Veszprem will, on the other hand, look to secure two new points away from home playing Dinamo Bucuresti in Romania. Coach Ilic and his guys are well aware of the fact that a single point lost can cause them to lose step with Barca and Kielce in group B which is why they surely won't underestimate Dinamo which is having a solid CL season so far.
EHF CL Rd.5 schedule:
Group A; (Wed, Oct 27);(18.45) Szeged – Aalborg, (20.45) PPD Zagreb – Montpellier, Vardar 1961 – THW Kiel; (Thu, Oct 28);(18.45) Meshov Brest - Elverum
Group B; (Wed, Oct 27); (18.45) Kielce – PSG; (Thu, Oct 28); (18.45) Dinamo Bucuresti - Telekom Veszprem, (20.45) Flensburg – Motor Zaporozhye, Porto - Barca
EHF European League
In group A, after the opening home win against Bidasoa, coach Slavko Goluza and his Tatran Presov will on Tuesday (20.45) meet Füchse Berlin away from home.
In group C we'll see Nexe welcoming Sävehof after an amazing performance and the opening win in France versus PAUC. Match is scheduled for Tuesday (18.45).
Finally, in group D, Eurofarm Pelister will look to secure first points in Switzerland playing against Kadetten Schaffhausen. Match is also scheduled for Tuesday (18.45).