Nexe overtake the top spot in EHF EL group C, Eurofarm secure the first point in Switzerland
29.10.2021.

•

SEHA - Gazprom League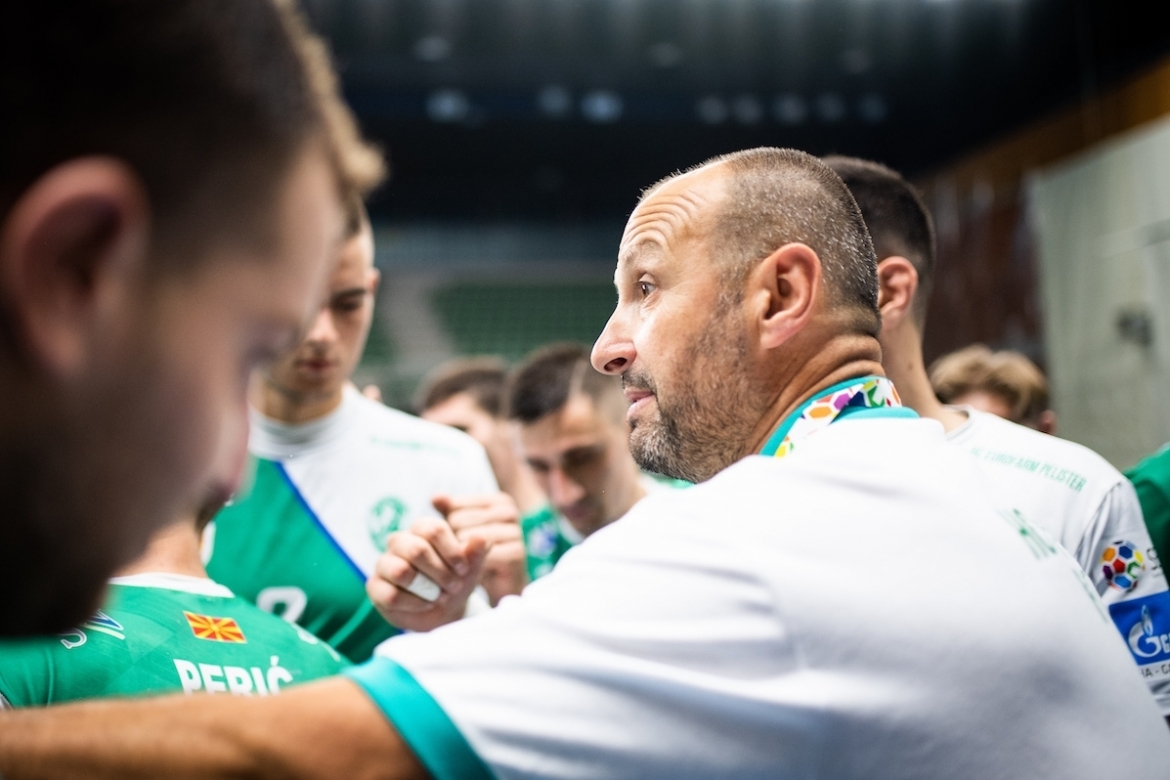 Second round of EHF European League is now behind us as well as sixth EHF Champions League round which means it is time for our weekly recap!

EHF Champions League

In group A, Vladimir Vranjes led Meshkov Brest offensively scoring seven goals in a 27:30 loss against Norwegian Elverum. Croatian national team goalie Ivan Pesic added 13 saves. Incredible Timur Dibirov was once again on the top of his game scoring 10 goals versus Kiel in a 26:29 home loss. Martin Tomovski delivered a splendid performance between posts with 14 saves but unfortunately that simply wasn't enough for the 'Red&Black' to stun the German giant. PPD Zagreb delivered a solid performance, led by Ivan Cupic (7 goals) and Zvonimir Srna (5 goals), against French Montpellier. In the end unfortunately 22:25 loss for them at home in Arena Zagreb.

SEHA – Gazprom League representatives in group B weren't more successful either. Motor Zaporozhye suffered a 34:27 loss on the road against Flensburg. Viacheslau Bokhan led them with seven goals while Aidenas Malasinskas and Barys Pukhouski netted four each. Hungarian Telekom Veszprem on the other hand suffered a surprising 31:29 loss on the road versus Dinamo Bucuresti. Petar Nenadic finished the match with nine while Gasper Marguc added six.

Standings following EHF CL round 6:

Group A: Montpellier 9 (+14), Kiel 9 (+12), Aalborg 8 (+18), Szeged 8 (+11), Elverum 8 (+7), Vardar 1961 5 (-3), PPD Zagreb 1 (-35), Meshkov Brest 0 (-24).

Group B: Kielce 10 (+20), Barca 9 (+21), Telekom Veszprem 8 (+11), PSG 5 (+8), Porto 5 (-14), Dinamo Bucuresti 4 (-12), Motor Zaporozhye 4 (-23), Flensburg 3 (-11).

EHF European League

SEHA – Gazprom League representatives in EHF European League did a much better job reaching one victory, one draw and one loss. Let's get into it.

In group A Tatran Presov simply failed to stun favored Füchse Berlin away from home in the end suffering a 36:23 loss. Pavel Caballero led them in this one with six goals.
In group C Nexe was dominant against Sävehof at home. Incredible Halil Jaganjac once again caught fire finishing the match with nine goals while Marin Jelinic added seven. In the end 39:31 for the 'Thunder'.

Finally, in group D, Eurofarm Pelister managed to reach their first point of the season securing a 28:28 draw in Switzerland against Kadetten Schaffhausen. Josip Peric led them in this one with six goals.

Standings following EHF EL round 2:

Group A: Orlen Wisla Plock 4 (+16), Füchse Berlin 4 (+15), Bidasoa Irun 2 (+2), Tatran Presov 2 (-11), Fenix Toulouse Handball 0 (-6), Pfadi Winterthur 0 (-16).

Group B: GOG 4 (+23), Benfica 4 (+4), HBC Nantes 2 (+11), TBV Lemgo Lippe 2 (0), Chekhovskie medvedi 0 (-10), Cocks 0 (-28).

Group C: Nexe 4 (+9), Magdeburg 4 (+8), IK Sävehof 2 (+4), Logroño La Rioja 2 (-7), PAUC Handball 0 (-5), Gorenje Velenje 0 (-9).

Group D: Sporting CP 4 (+15), AEK Athens 4 (+9), USAM Nimes 2 (+4), Kadetten Schaffhausen 1 (-1), Eurofarm Pelister 1 (-5), Grundfos Tatabanya 0 (-22).