SEHA derbies in Zagreb and Veszprem, Eurofarm welcoming Tatabanya, Nexe versus Logrono
23.11.2021.

•

SEHA - Gazprom League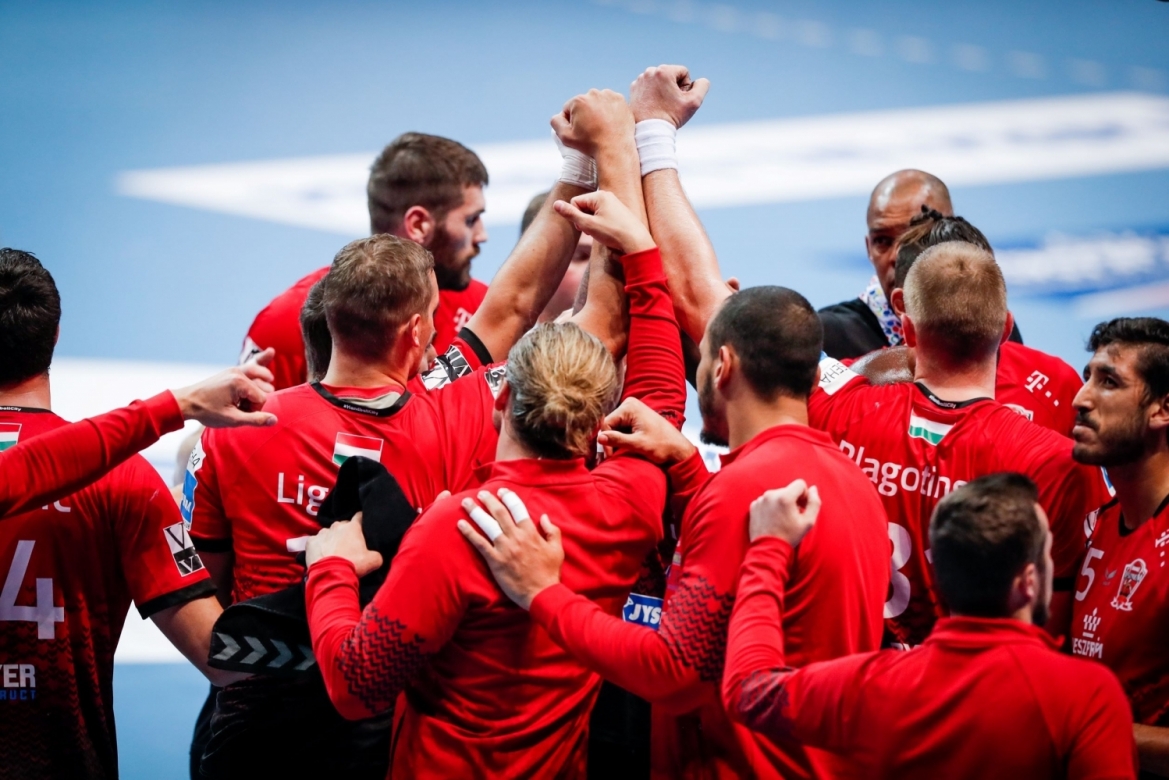 Eighth EHF Champions league, fourth EHF European league group stage round is ahead of us. In EHF CL teams will either have a chance to prove last round's results were not only a coincidence or take revenge. Another interesting club week lies ahead so let's get into it!
EHF Champions League
In Group A, Vardar 1961 will after a three-goal loss in Hungary now welcome Pick Szeged looking to take revenge. Everyone knows how hard it can be to play in 'Jane Sandaski' sports hall and it will be interesting to see whether Szeged have what it takes to come out as winners this time. In the SEHA – Gazprom league derby of the group PPD Zagreb will welcome Meshkov Brest. Two teams shared points last week in Belarus but Zagreb will surely try to make what would be a big and important step for them towards joining the knock-out stage race and in order to do that they have to defeat coach Gordo and his guys who are playing better and better each round.
In group B, Telekom Veszprem will in a SEHA – Gazprom league derby against Motor Zaporozhye look to take revenge for last round's defeat in Ukraine. Coach Ilic and his guys are desperate for points which would keep them close to the leading duo but it will obviously be hard to achieve that against this Motor team.
EHF Champions League, Round 8:
Group A
Wed, Nov 24 (18.45) Aalborg – THW Kiel
Wed, Nov 24 (20.45) Montpellier - Elverum
Wed, Nov 24 (20.45) PPD ZAGREB – MESHKOV BREST
Thu, Nov 25 (20.45) VARDAR - Szeged
Group B
Wed, Nov 24 (18.45) Kielce - Barca
Thu, Nov 25 (18.45) Dinamo Bucuresti - Flensburg
Thu, Nov 25 (18.45) TELEKOM VESZPREM - MOTOR
Thu, Nov 25 (20.45) Porto - PSG
EHF European League
In Group A of EHF European League, Slavko Goluza and his Tatran Presov will have a tough task welcoming one of the strongest Bundesliga teams Füchse Berlin. Germans are currently leading the group with three victories and +19 goal difference.
In Group C Nexe will welcome Spanish Logrono in Nasice. Spaniards so far have three points while Croatian vice-champions have one more with two victories and one loss.
Finally, in Group D, Eurofarm Pelister will look to reach another win welcoming Hungarian Tatabanya. In the last round coach Babic and his guys displayed a really good performance in Greece and they will surely do their best to repeat it in front of their own fans.
EHF European League, Round 3:
Group A, Tue Nov 23 (20.45) TATRAN PRESOV – Füchse Berlin
Group C, Tue Nov 23 (20.45) NEXE - Logrono
Group D, Tue Nov 23 (18.45) EUROFARM PELISTER – Tatabanya
EHF European Cup
Later this week (Saturday, 21.00), Partizan Belgrade will in the first leg of te Round of 32 welcome Romanian Minaur Baia Mare. Serbians managed to reach this stage of the competition knocking Berchem (Luxembourg) out in the last round (30:31, 33:22).