First points for Meshkov, Veszprem and Nexe prolong winning streaks
03.12.2021.

•

SEHA - Gazprom League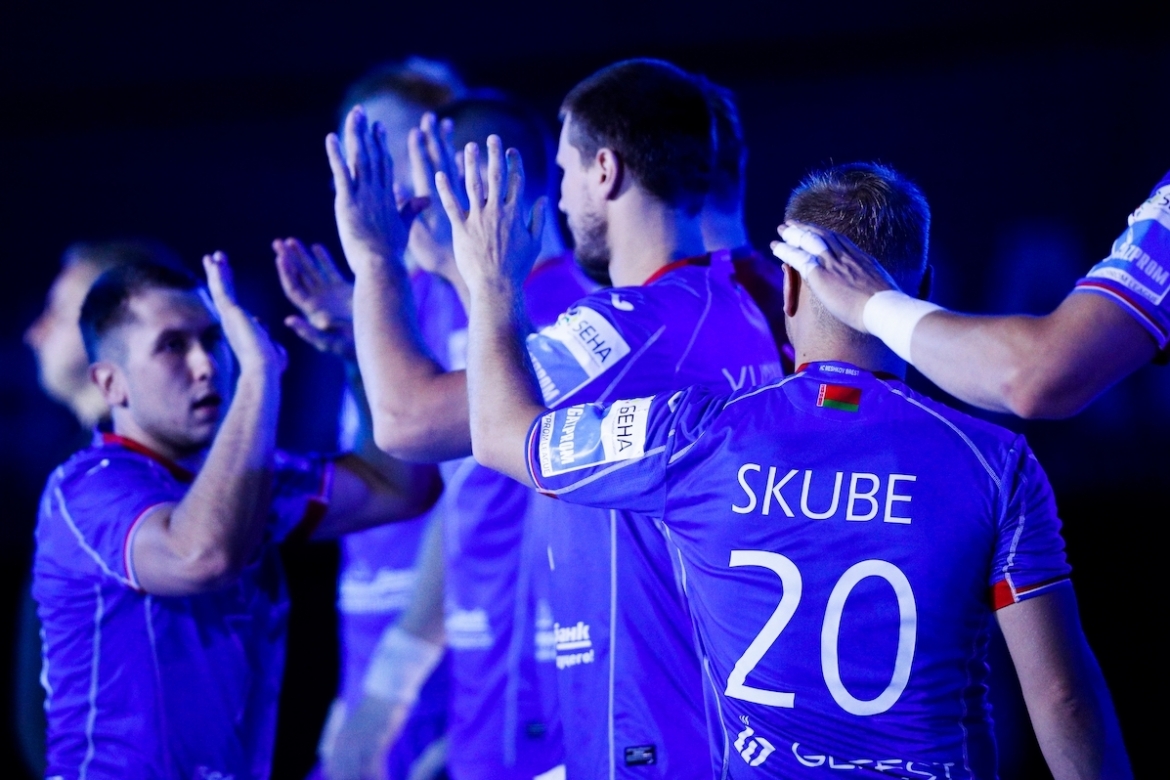 End of the week means it's once again time for our weekly recap of the European club competitions. Let's get started!

EHF Champions League

SEHA – Gazprom League representatives in group A have managed to deliver some very good performances against favored opponents. Ante Kuduz led Vardar with nine goals against THW Kiel in what ended up being a narrow 32:30 loss for the Macedonians. PPD Zagreb were also inches away from defeating group leaders Montpellier in France. In the end 24:23 in a match in which Ivan Cupic once again led the 'Lions' offensively finishing the match with five goals. And while two of them were incredibly close to stunning favored opponents away from home, Meshkov Brest actually managed to pull that off in Norway versus Elverum. Mikita Vailupau led Meshkov towards what ended up being their first win of the season.

In group B Telekom Veszprem players were highly motivated after the loss in Bucharest and it was well visible at home against Dinamo. Incredible 47:32 win in which Omar Yahia netted eight goals. Motor Zaporozhye on the other hand delivered yet another strong performance once again showing everyone that no one can count on easy points in Ukraine. Huge 31:22 win in the end as Aidenas Malasinskas led his team with eight.

Standing after Rd.9:

Group A: Montpellier 15, Kiel 13, Aalborg 12, Szeged 12, Elverum 8, VARDAR 1961 5, PPD ZAGREB 4, MESHKOV BREST 3.

Group B: Kielce 14, TELEKOM VESZPREM 12, PSG 11, Barcelona 11, MOTOR ZAPOROZYHE 8, Flensburg 7, Porto 5, Dinamo Bucuresti 4.

EHF European League

In Group A, Tatran Presov suffered a tough 34:20 loss against French Toulouse away from home. Pedro Pacheco, Guilherme Linhares and Viacheslav Kasatkin netted four each for the team from Slovakia.
Nexe have, in Group C, managed to prolong their winning streak with a dominant performance against Gorenje Velenje at home. In the end 31:23 and a perfect revenge for Croatian vice-champions. Incredible Halil Jaganjac was once again unstoppable finishing the match with nine goals while their latest reinforcement – experienced winger Fahrudin Melic, finished the match with eight.
In Group D Eurofarm Pelister were inches away from another road win versus Sporting. Unfortunately, in the end 27:27. Reinier Taboada Dranquet once again led them offensively with seven goals.

Standings after Rd.5:

Group A: Füchse Berlin 10, Wisla Plock 6, Toulouse 4, Bidasoa Irun 2, Pfadi Winterthur 2, TATRAN PRESOV 2.

Group B: Benfica 8, Lemgo 8, GOG 7, Nantes 7, Chekhovskie Medvedi 0, Cocks 0.

Group C: NEXE 8, Magdeburg 7, Sävehof 6, La Rioja 3, Gorenje 3, PAUC 1.

Group D: Nimes 7, Sporting 7, EUROFARM PELISTER 6, AEK 4, Kadetten Schaffhausen 4, Tatabanya 2.