7m | Oliver Rabek: 'I'd say I'm living a life dedicated to my family and sport'
22.12.2021.

•

SEHA - Gazprom League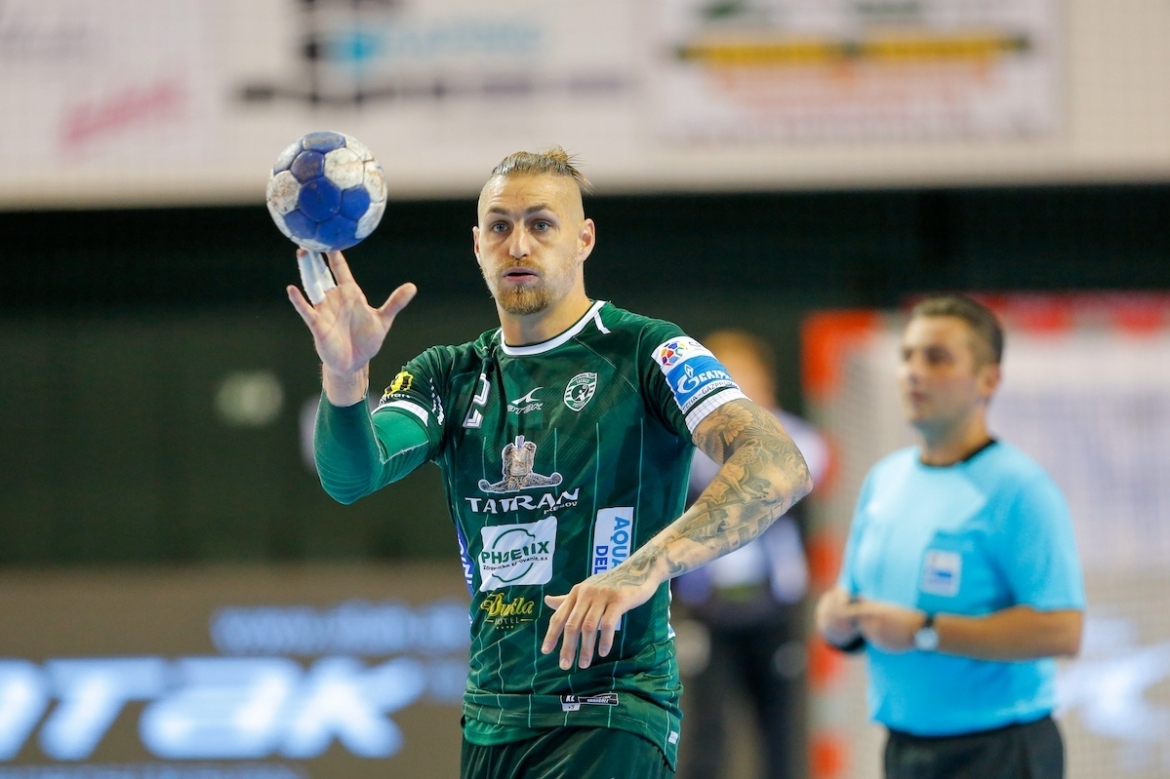 In the new 7m interview, we welcomed one of the living legends of the SEHA - Gazprom League. Oliver Rabek has been not only a part but one of the most prolific players in the league almost from the very beginnings and now the time has come for us to talk to him about his beginnings, almost a life-long dedication to Tatran Presov, EURO Slovakia and Hungary will host in the month ahead and a lot more so without further ado – let's get into it!

What were the beginnings like for you?
Just like a lot of other kids, I tried a few other things before handball actually came into my life. I think I was nine or ten years old and completely into swimming when one of the coaches came and asked me if I wanted to try handball. I had to ask my parents first of course but they agreed right away and that's how my career started in Nove Zamky.

Were you a prolific back shooter from the very first time you stepped out there?
Not really. They played me as a line player in the beginning. I don't know why but I always wanted to be a goalkeeper. However, I remember this match we've played once. In one moment, we've found ourselves five goals behind and the coach decided to put me on the left back. I scored 10 goals until the end of the game, which we also ended up winning, and that's how I became a left back.

How did the move to Tatran happen?
Back in Nove Zamky that was amateur level. I was the best player there scoring around 500 goals in two seasons. After one match in Presov, Tatran's president Miroslav Hmeliar approached me asking me to come to Tatran. We've made a deal quite soon because my goal was to try myself on a professional level and that's how it all happened.

What are your thoughts about Tatran now?
I have to be honest and say my initial goal wasn't to spend my entire career here. I feel like Tatran is an amazing club for younger players helping them develop and transition to the world of professional handball. I've had some good offers from France, Germany and other countries throughout my career, but we've simply never reached a final deal. In the end, now that I have a family here, I'm not thinking about moving somewhere else.

Throughout your career you've dealt with a lot of injuries. Do you feel like all those injuries slowed down your career in a certain way?
I do, yeah. I've really had a lot of problems with my shoulders, back, knees... I guess that's something that's hard to avoid in handball, especially when you're giving the game your best on both sides of the court every single time you're out there.

There aren't many other players who can comment on SEHA League and its development better than Oliver Rabek taking all of his experience into consideration.
It's a great league overall providing an incredible chance for younger players to reach their best and prove their worth on a big stage against some of the best European clubs. It has definitely grown in every aspect welcoming some of the best teams from the EHF Champions League now and it is definitely a pleasure to be a part of it.

In January, Slovakia and Hungary will host 2022 EHF EURO. What are your thoughts about it?
I'm obviously looking forward to it. I feel like we have a great chance to get through the group stage which would be an incredible achievement for us. We're meeting Norway, Latvia and Russia in the group stage. We'll obviously see where we are at the moment when compared to the best against Norway but I believe we have a chance to win against Latvia and Russia. This will be my last competition with the national team so I'd really like to see us go far.

Were there any players you were looking up to when you were younger, maybe even trying to model your game after them?
When I was younger, I was watching German Bundesliga all the time and from that period I remember Pascal Hens. His game, incredible back-court bomb, on-court antics, looks. I really like everything about him.

Pascal Hens was known for his hairstyles and what on the other hand visually separates you from other players are your tattoos. Do you have a favorite one?
I have my son tattooed on my chest. I really love that one. Apart from that, I'm a huge fan of going into the woods and spending a few days there fishing, enjoying the silence, thinking about nothing and everything. I try to do that as often as I can, whenever my wife lets me haha. But yeah, because of that I have a few fishes tattooed as well.

Apart from spending time in the woods fishing what is it you like to do in your free time?
I get up early, have some coffee, wake my son up and take him to pre-school. After that I'm spending time with my wife, going to a training session, coming back, picking my son up, going to another training session. I'd say I'm living a life dedicated to my family and sport. When we have time we all like to spend time in the nature, walk, hang out just enjoying the fresh air.