TATRAN PRESOV – Quality and consistency
26.01.2022.

•

SEHA - Gazprom League
AUTHOR'S STORY ''The city of Presov has, throughout these ten seasons raised some of the greatest names in the history of SEHA - Gazprom League.''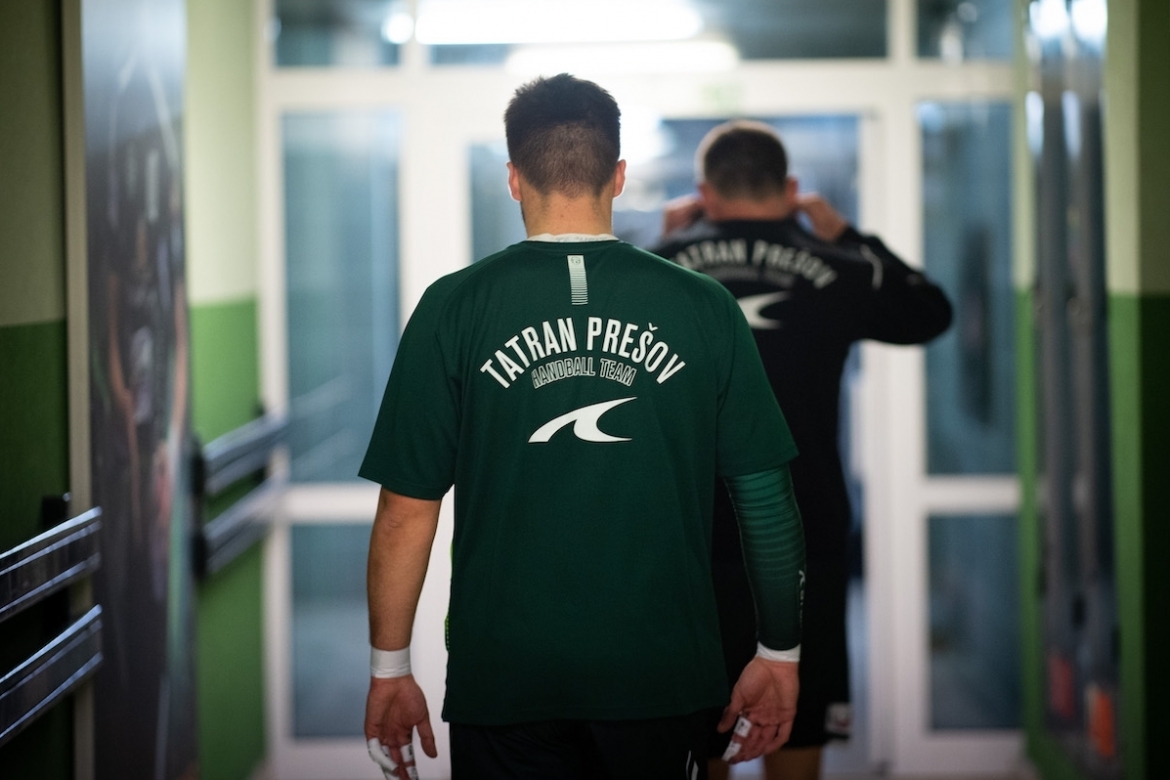 Only four teams that have played in SEHA – Gazprom League's first season back in 2011/2012 have managed to survive this first ten seasons and will now be a part of the League in its eleventh season – Vardar 1961, PPD Zagreb, Nexe and Tatran Presov.

The city of Presov has, throughout these ten seasons raised some of the greatest names in the history of SEHA - Gazprom League. Oliver Rabek, Dominik Krok and Alexandr Radcenko are definitely right there along with Tatran's new coach Radoslav Antl. Interestingly, Radcenko, Krok and Antl were playing for Tatran 11 years ago on that first Final 4 tournament in Zagreb on which Tatran finished fourth losing the 3rd place match against Zagreb 31:29. Zagreb which back then had a roster full of incredible players like Ivano Balic, Marin Sego, Marino Maric, Manuel Strlek and many more.

Antl will also be remembered as one of the deadliest SEHA scorers of all time scoring absolutely unbelievable 17 goals against Maks Strumica back in 2015.
In this category we must also mention players like Michal Kopco, Jakub Hrstka, Tomas Cip, Bruno Butorac, Tomas Urban and many more who, at the time, without doubt some of the best players on their respective positions in SEHA – Gazprom League in general.

Many of them were leading them in what was without doubt their best season in SEHA – Gazprom League so far back in 2013/2014 when they finished first after the regular part of the season five points ahead of Zagreb and eight ahead of both Vardar and Meshkov. Unfortunately for them and their fans, they failed to reach the grand final falling short against Meshkov Brest in the semis and then losing to Zagreb in the 3rd place match.

And with all of the upper-mentioned names playing an important role in either history of even present of Tatran Presov, one name clearly stands out. And it is not because of his 215 centimeters of height only, but because of the fact he entered the world of professional handball in Slovakia and went on to become one of the best players in Europe. He is the Latvian giant, one of the trademark names of SEHA – Gazprom League in general as well as Tatran Presov – Dainis Kristopans. From the very beginning of the league Tatran was known for his incredible backs – Rabek on the left and Kristopans on the right. The two were running the show for Tatran being the duo, they would always turn to when the going gets tough. After four SEHA seasons with Tatran, Kristopans went on to join Meshkov Brest for two seasons before joining Vardar being one of their key players in that golden 2018/2019 EHF Champions League campaign. After three seasons in Skopje, Kristopans joined a star-studded roster of Paris Saint Germain, where he is, alongside some of the greatest handball names of all time like Nikola Karabatic and Mikkel Hansen, aiming for all the trophies every single season.

Looking back, it's not hard to conclude that Tatran Presov is doing a great job not only competing every single season but also helping younger players develop which is why you can simply never count them out. It will definitely be interesting to see what they are preparing for this season.