Radoslav Antl's SEHA coaching debut against PPD Zagreb
11.02.2022.

•

SEHA - Gazprom League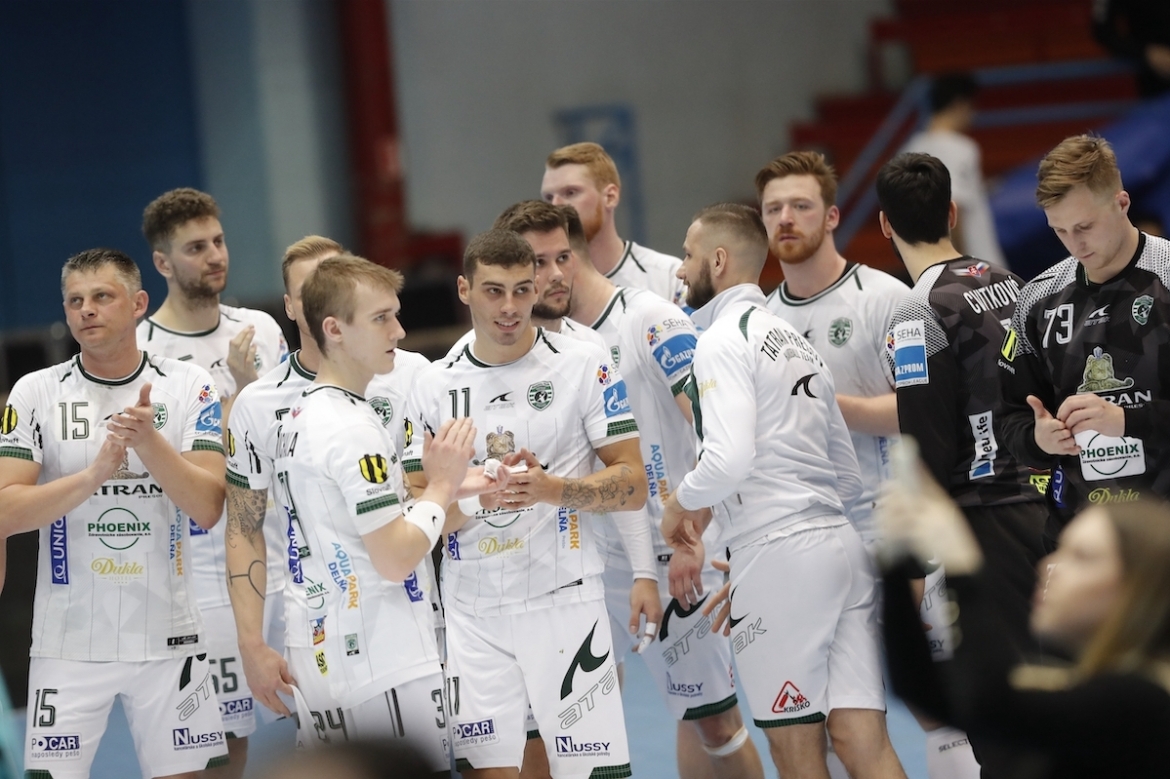 PPD Zagreb will on Friday evening (20.00 CET) in Croatian capital welcome one of their biggest SEHA – Gazprom League rivals Tatran Presov in a clash between two teams which have been members of the SEHA company from league's very beginnings.
Matches between PPD Zagreb and Tatran are always narrow and tough. It will be interesting to see Radoslav Antl in his SEHA – Gazprom League coaching debut on Friday after he replaced former Croatian national team coach Slavko Goluza on the bench of Slovak champions. Antl has a lot of experience of playing in SEHA – Gazprom League. His quickness and capability to find the net from the worse angles helped him put his name on the list of some of the best left wingers the league has ever seen and it remains to be seen now whether he will manage to be as successful as a coach as well.
Last season PPD Zagreb celebrated a 25:20 win at home against Tatran Presov. Last time Tatran celebrated in Croatia was back in March of 2019 which means almost three years ago. Both teams are still preparing for what is waiting for them in the second part of the season and it will be interesting to see whether Tatran with new coach Radoslav Antl have what it takes to come out on top against favored PPD Zagreb roster in Croatia.

Match is scheduled for Friday (20.00 CET) in Dom sportova playing hall and will be broadcasted live on Arena Sport and Sport TV.
Ivica Obrvan, PPD Zagreb coach:
We are still in some kind of a preparation period for the rest of the season. Match against Tatran which is ahead of us will be very important for us. We won't be able to prepare for them in the best way possible because of the fact they underwent a coaching change lately but this will without doubt be a great overture for upcoming EHF CL matches. I expect each and every player to give his maximum so that we can open new SEHA – Gazprom League season with a win.
Filip Vistorop, PPD Zagreb player:
We're glad SEHA – Gazprom League is finally back. With the new coach in charge will surely be motivated and eager to show what they are capable of. They have a good roster with solid back shooters being one of their biggest strengths. Schedule we're dealing with is a bit tight but we have to take it day by day, game by game. Good thing is that we are all healthy and ready to give our best on Friday.
Radoslav Antl, Tatran coach:
We are not favorites in this encounter against Zagreb but I believe we can deliver a solid outing. In our last game we suffered a loss in Slovak Cup against Kosice but I believe we'll find a way to forget about all that and enter the match against Zagreb in the best possible way.
Marcos Colodeti, Tatran goalkeeper:
I am looking forward to this match against Zagreb, we all do because it is always a pleasure to play against high-quality teams. Goal is to enjoy the game, deliver our best and achieve a good result in the end. We have to give everything we've got out there and see what it eventually brings us.