Telekom Veszprem makes a huge step towards EHF CL F4
13.05.2022.

•

SEHA - Gazprom League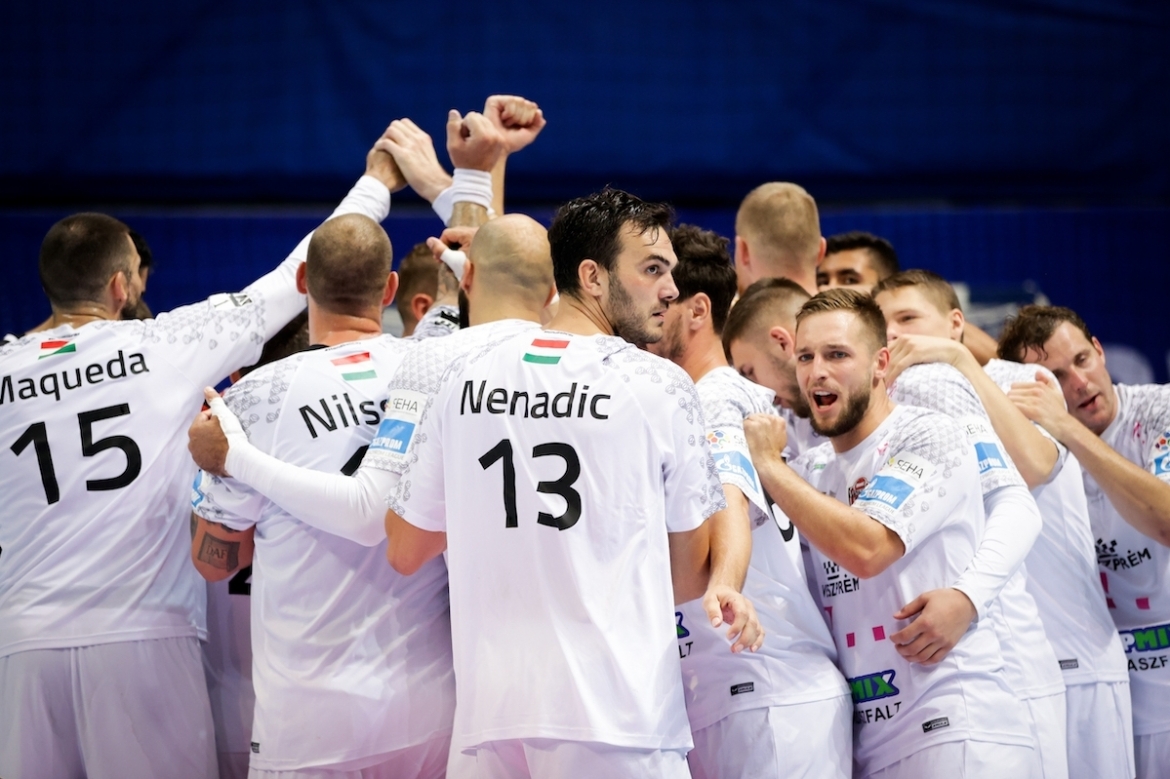 Reigning SEHA – Gazprom League champions Telekom Veszprem have on Thursday managed to make a huge step towards EHF Champions League FINAL4 tournament in Cologne with a dominant 36:29 home win versus Danish Aalborg.
Gasper Marguc with seven goals and Omar Yahia with six have that way managed to bring Momir Ilic only a small step away from what would be his first coaching F4 appearance in only his rookie coaching season in Veszprem. Kentin Mahe was also orchestrating Veszprem's offense in a great manner scoring five goals while Andreas Nilsson added as much from the line. Second leg will be played next Wednesday in Denmark.
Veszprem's win was the most dominant one we've seen in all four quarter-final clashes. Kielce did a great job defeating French Montepellier away from home with 28:31. Former Vardar's player Alex Dujshebaev led them in this one finishing the match with seven goals. Flensburg will look to overcome the four-goal deficit in a week in Barcelona after Barca secured a 29:33 away win in Germany. The matchup in which things are still far from done is the one between PSG and Kiel. After the first leg, result is 30:30.
An incredibly interesting handball week is ahead of us and we'll definitely make sure to keep you all posted!