Telekom Veszprem secure seventh EHF CL F4 appearance in last nine seasons
20.05.2022.

•

SEHA - Gazprom League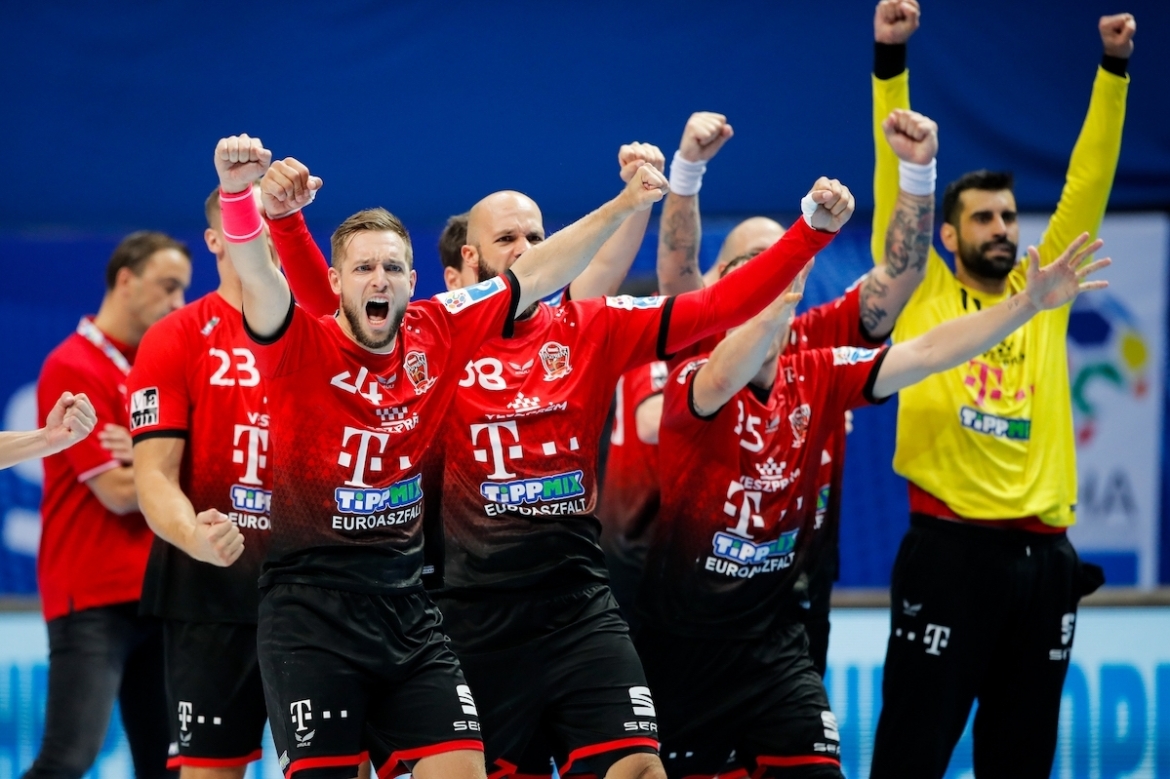 With EHF Champions League quarter-finals officially behind us, we are proud to say SEHA – Gazprom League will once again have a representative on The EHF FINAL4 Men 2022 tournament in Cologne.
In the second leg of their quarter-final encounter versus Aalborg, reigning SEHA – Gazprom League champions Telekom Veszprem suffered a two-goal loss in Denmark, which was not enough for Danish side to get through after a seven-goal loss in Hungary which means we will watch Momir Ilic and his guys compete against the best of the best in Cologne this season. In the end 37:35 for the hosts with Rasmus Lauge and Kentin Mahe scoring six each. Cologne will welcome four of the best teams in Europe on the third week in June. This will be Telekom Veszprem's seventh final tournament appearance in the last nine years and another chance from the handball capital of Hungary to reach the much-desired trophy for the first time.
In other matches Kielce and Barca managed to reach their second wins against Montpellier and Flensburg while THW Kiel secured a final tournament ticket after Niklas Landin saved a last-second attempt by PSG's Luc Steins which would put the French team through.
Four teams that will compete on EHF Champions League Final 4 tournament this season are therefore Telekom Veszprem, Barca, Lomza Vive Kielce and THW Kiel.