7m | Sasa Barisic Jaman: ''I'll retire once I bring the trophy to Nasice''
26.05.2022.

•

SEHA - Gazprom League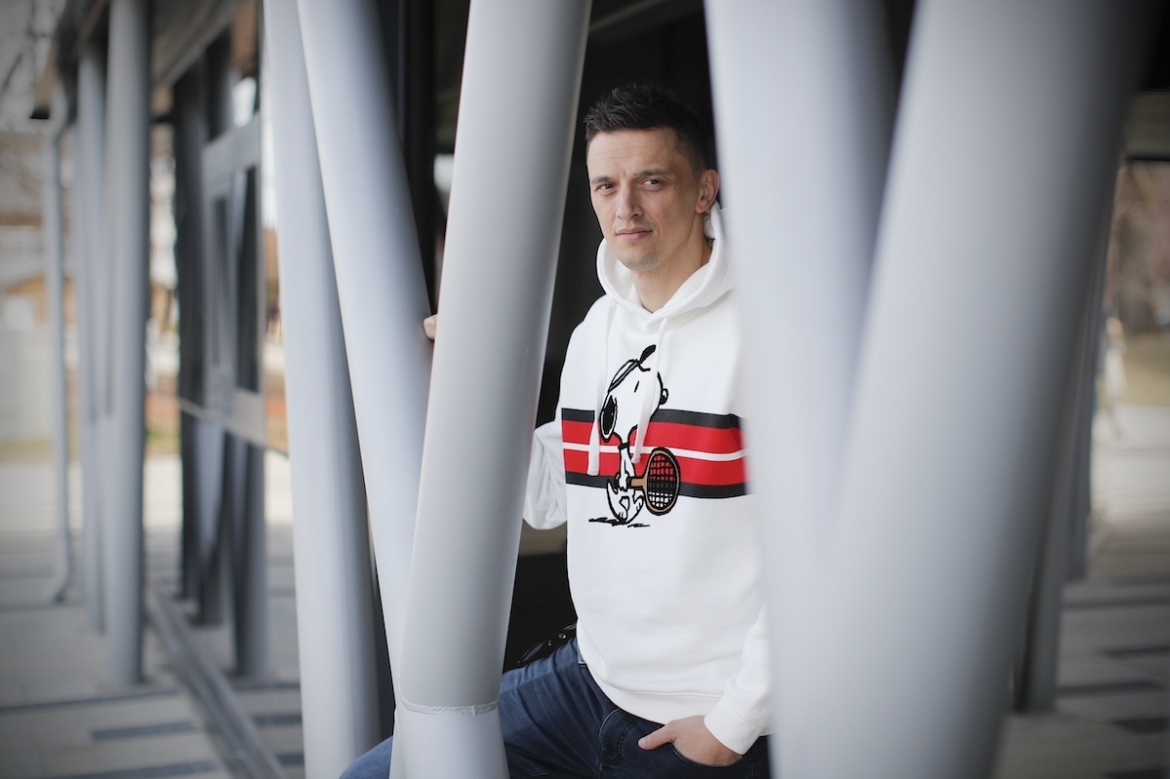 In November of 2022, Sasa Barisic Jaman will turn 40. Slovenian-born international arrived in Nasice all the way back in 2005 being an important part of the team ever since – except for the two and a half seasons he spent in Austria. In what will surely forever be remembered as a historic season for Nexe, Sasa is leading the team as a captain.
You guys have, as a team, managed to reach some incredible things this season with EHF Finals Men 2022 being just icing on the cake of one of the best seasons in the history for Nexe. When did you and your teammates realize how good you really are?
It was after our win against Bjerringbro-Silkeborg in Nasice, once we qualified for the EHF European League group stage. We've managed to come back after a six-goal loss in Denmark by believing we can pull it off. Coach Tamse said that Danish mentality suits us, a few years ago we also kicked Ribe Esbjerg out of the competition in Denmark, so we were aware we're capable of it. It's interesting we managed to beat GOG as well in the quarter-finals, but that win over Silkeborg was definitely the turning point of the season.
Danish teams suit you, but can we really say the same about Magdeburg? You guys played them eight times, winning only twice. Do you still remember who Yves Grafenhorst is?
Don't even mention it! We have bad memories of him and now he is their assistant coach. I always remember that goal he scored from the wing in the last seconds of our match in Nasice. With that goal, Magdeburg qualified for the next round and the feeling was really bad, I still remember the silence. It felt like the end of the world for us.
You played Magdeburg twice already this season in the group phase with the Germans managing to win both matches. Did anything change in the meantime?
Not too much. They are favorites to win that match, but we are definitely not planning to go into that match with a 'white flag'. They are aiming for the title in Lisbon, and they will most likely be German champions. Despite of it all, we have our goals and desires. It's only one match, us against them and everything is possible. We truly believe we're capable of defeating them and going all the way in Lisbon. Those that don't feel that way shouldn't even board the plane to Portugal.
In case you win on Sunday you'll pick up the trophy as a captain of the team. That would be your first trophy with Nexe.
I can tell you I'll retire once I bring the trophy to Nasice. Of course, in case we pull it off this weekend I will not retire but yeah, I feel like this team is poised to win a trophy sooner rather than later.
You've found yourself in the exclusive company of Magdeburg, Benfica (Lisbon), and Wisla (Plock). Nasice is by far the smallest city of them all with only about 8,000 people living there. What is it like to play for Nexe and live in Nasice. Do you guys have a star status there?
It's hard for me to say what it means to be a star. People usually like to talk to us in the streets, and comment on our matches. We have over 400 kids in our handball school and when we're playing, the hall is always packed. People obviously love us, they recognized the positive story we're trying to make. They recognize everything Ergovic family did, along with everyone else involved, for the club to get where it is today. We're in the media a lot lately and we're seeing more and more people following us.
What's life like for Barisic Jaman family in Nasice?
First of all I would say normal. My daughter Nola is in the third grade now. I was born in Slovenia but I'm planning to spend my life in Slavonia. We'll surely live in Nasice after my playing career is done.
You will soon be 40. How long do you plan to play?
I'm hearing that question a lot lately. For now, my plan is to go year by year. I'll be back next season that's for sure and then we'll see. I'm in good health at the moment. Basically, your body pays you back just as much as you invest in it. Of course, I am no longer the main player, but I can definitely jump in and help younger guys when needed.
When you arrived in Nasice, almost 17 years ago, could you have even imagined all this?
I definitely didn't think I'll stay here and live in Nasice. I also didn't imagine I'll be able to play for this long and that I'll have almost 60 national team caps by the time I decide to call it a career. Of course, I wanted to win trophies and we'll see, maybe my wait comes to an end on Sunday.
Photocredit: kolektiffimages