Ilic: "I really like the way we played today"
02.09.2022.

•

SEHA - Gazprom League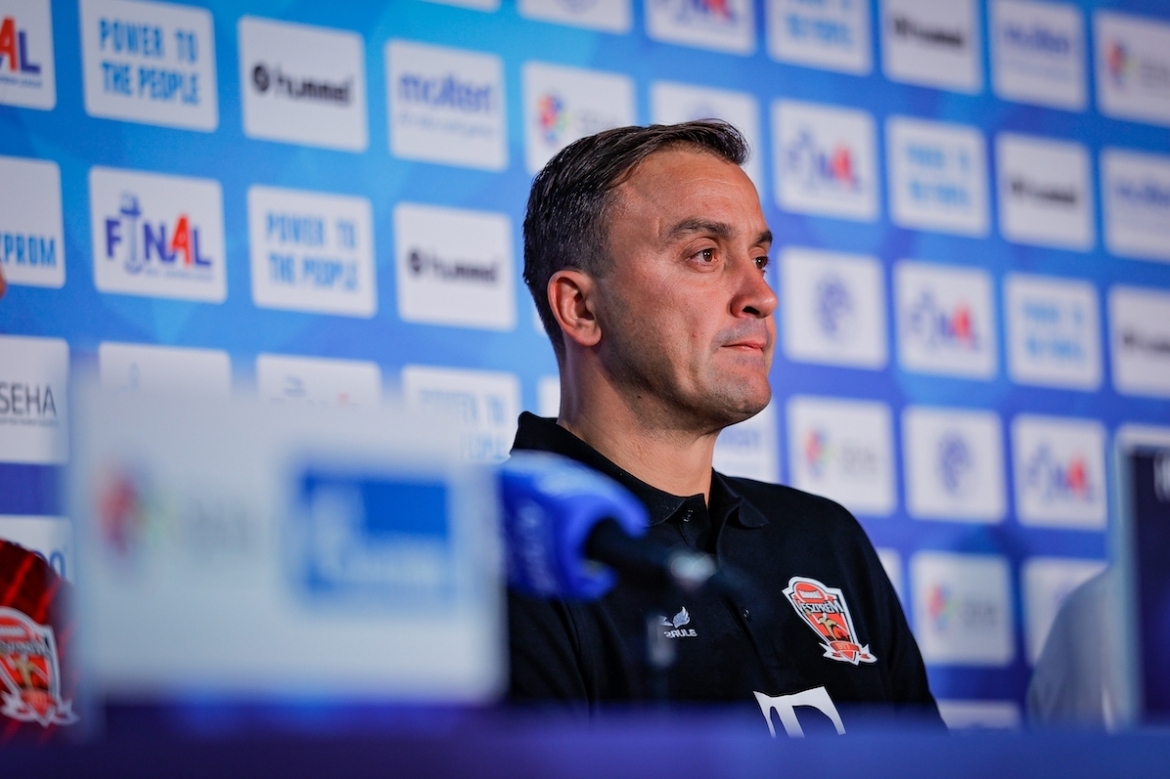 In the second semi-final of SEHA - Gazprom League Final 4 tournament in Zadar, reigning champions Telekom Veszprem managed to win against Macedonian Eurofarm Pelister 41:27.

That means we will see Nexe face off against Eurofarm Pelister in the bronze-medal match on Sunday and then Telekom Veszprem and PPD Zagreb battle it out in the grand final.

Momir Ilic, Telekom Veszprem coach:
Obviously, I am satisfied with our attacking performance here tonight. We were running the court so well scoring plenty of easy goals. I really like this type of handball, to be honest. Now we have one day to prepare for the match against PPD Zagreb. It will surely be a great one once again, we respect Zagreb and we are aware we'll have to be on top of our game on Sunday.
Lars Walther, Eurofarm Pelister coach:
We were aware that, to stun a team like Telekom Veszprem, you have to do something that's not ordinary and we tried it with those 7-versus-6 pieces. It didn't work the way we wanted it to unfortunately as we allowed them to score many easy goals that kind of de-motivated us. Preparing the match, I thought the attack was going to be the problem for us but in the end, it was completely the opposite. We'll have to bring in a little bit of everything to prepare for the match on Sunday.
Yahia Omar, Telekom Veszprem:
It's always nice to come back here and play on this court. Very good performance from us here today and we'll have to do the same to come out on top on Sunday as well. Last time it was really hard and I hope we'll find a way to make it at least a little easier for ourselves.
Oussama Hosni, Eurofarm Pelister player:
We knew everything about Telekom Veszprem going into this one but we simply weren't aggressive enough in the first allowing them to open the gap and basically seal the deal early. Despite everything, this is surely a really good experience for us and I believe this team will keep on rising.

Photo credit: kolektiffimages