Nexe turn things around at home, Nenadic beats the buzzer in Romania
07.10.2022.

•

SEHA - Gazprom League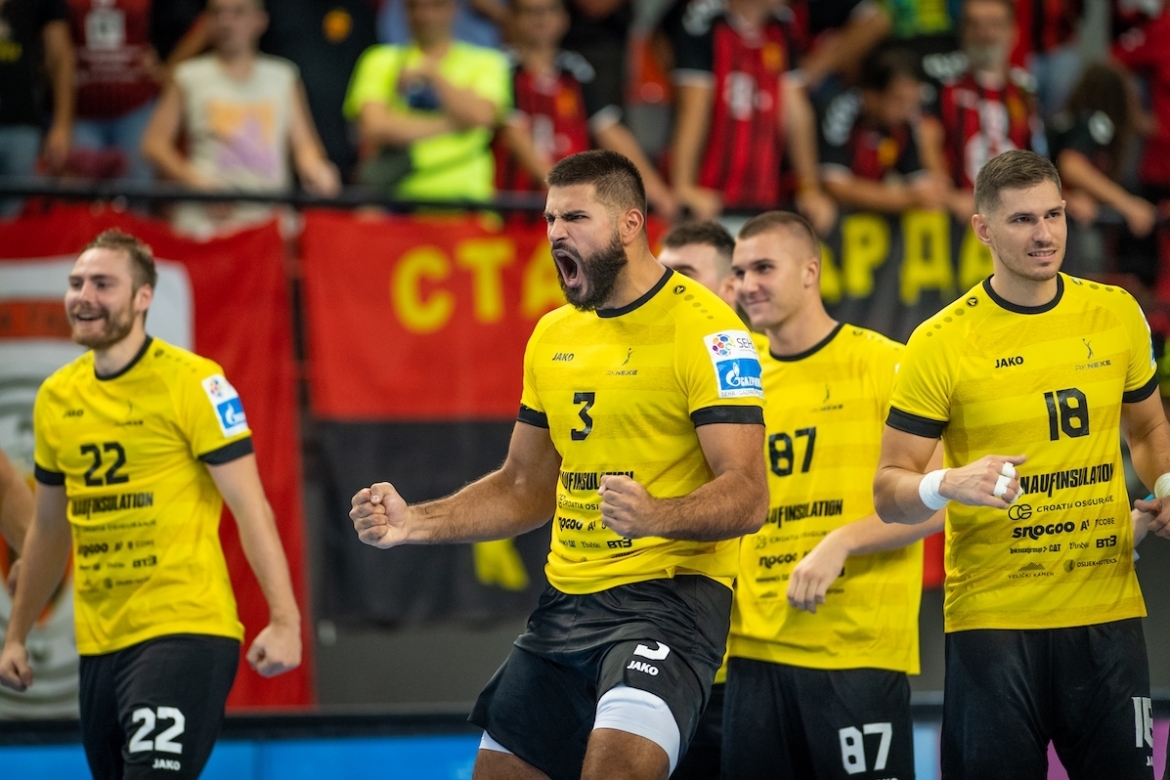 Another week of European excitements is behind us which means it is once again time for our weekly recap so let's get started!
Maschineseeker EHF Champions League
After a triumph over Porto at home last week, PPD Zagreb failed to stun favoured PSG away from home. In the end, hosts managed to reach a comfortable 40:31 win. Timur Dibirov, Aleks Kavcic and Csaba Leimeter scored four goals each in a match in which attack wasn't PPD Zagreb's biggest problem because they experienced way more problems trying to keep up with PSG's tempo and defending against some of the best players in the world like our SEHA – Gazprom League legend – Dainis Kristopans who finished the match with five goals.
Thanks to Petar Nenadic and his buzzer-beater, Telekom Veszprem managed to prolong their winning streak to four games after a triumph over GOG in Denmark (31:30). GOG already proved to be a tough opponent for everyone and it certainly wasn't a walk in the park for Momir Ilic and his guys but they did it. Kentin Mahe finished the match with eight, Rasmus Lauge added five while Petar Nenadic and Andreas Nilsson scored four each. Four rounds into the group stage Hungarians are two points clear from PSG and Magdeburg on top of group A.
Group A: TELEKOM VESZPREM 6 (+13), Paris Saint Germain 6 (+18), Magdeburg 6 (+11), Wisla 4 (-2), Dinamo Bucuresti 3 (0), GOG 3 (-1), PPD Zagreb 2 (-17), Porto 0 (-22).
EHF European League
Nexe did it again! Just like last year, after suffering a six-goal defeat in the first leg of the last qualification round prior to the EHF European League group stage (last year against Silkeborg and now against Azoty Pulawy), they managed to turn things around completely in front of their fans securing a spot in the group stage of the competition they managed to reach EHF Finals 2022 tournament of last season. Fahrudin Melic delivered a splendid performance going 9/9 while Luka Moslavac scored eight and Marin Jelinic seven which led the team from Nasice to 35:27 win in the end. Well done ''Thunders''!