Veszprem win in Poland, Nexe dominant at home
04.11.2022.

•

SEHA - Gazprom League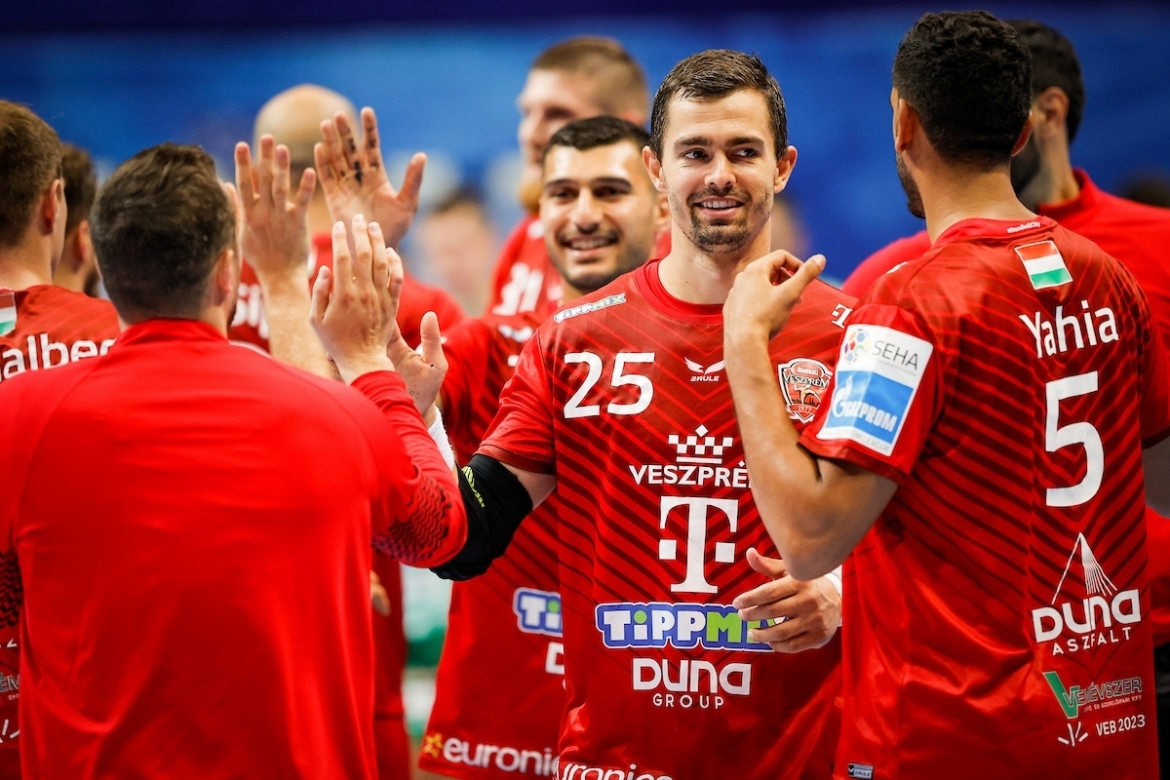 Another week of European club handball is behind us which means it is now time to take a quick glance at how things played out for our SEHA – Gazprom League representatives.

Maschineseeker EHF Champions League

Telekom Veszprem managed to reach two new points defeating Orlen Wisla Plock away from home 26:30. This one was all about our reigning SEHA – Gazprom League Final 4 MVP Rasmus Lauge Schmidt who finished the game with 11 goals. Petar Nenadic added five while Rodrigo Corrales grabbed 10 saves. Another win means Hungarians will stay on top of Group A with 11 points in six games.

PPD Zagreb came inches away from defeating Romanian Dinamo Bucuresti on Wednesday evening at home eventually, unfortunately for their fans, allowing the team led by Xavi Pascual to finish it off strong and take both points back home to Romania. It was good to see Zvonimir Srna back and dominating after recovering from an injury scoring eight goals. Timur Dibirov added just as much while Davor Cavar added four. With this loss, PPD Zagreb are now seventh with three points.
Group A: TELEKOM VESZPREM 11 (+17), Paris Saint Germain 10 (+27), Magdeburg 7 (+10), GOG 7 (+7), Dinamo Bucuresti 5 (-6), Orlen Wisla Plock 5 (-6), PPD ZAGREB 3 (-18), Porto 0 (-31).

EHF European League

Tatran Presov suffered a road loss against French Montpellier. In the end, it was 41:30 with Pavel Hernandez leading the Slovak champs in attack with seven goals. The loss against Montepellier puts Tatran in the fifth position in EHF European League Group A.
Group A: Frisch Auf Göppingen 4 (+20), Montpellier HB 4 (+13), Kadetten Schaffhausen 2 (+6), SL Benfica 2 (0), TATRAN PRESOV 0 (-15), Fejer B.A.L-Veszprem 0 (-24)

In Group C, Nexe extended their winning streak to two defeating Hungarian Balatonfuredi 37:23. Ivan Srsen, Tomislav Severec and Fahrudin Melic scored six each while Dominik Kuzmanovic and Mihailo Radovanovic combined for 22 saves. Nexe started their European season incredibly well and are first in Group C at the moment.

Group C: NEXE 4 (+15), Fraikin BM. Granollers 4 (+8), Skjern Handbold 2 (+4),Sporting GP 2 (-2), Alpla HC Hard 0 (-6), Balatonfuredi KSE 0 (-19)

Finally, in Group D, Eurofarm Pelister secured their premier win of the season coming out on top versus Aguas Santas Milaneza. In the end, it was 27:29 with Sebastian Henneberg leading the way offensively for Macedonians with seven goals. Zarko Peshevski added five. Two rounds into the season Eurofarm are fourth in Group D with two points.
Group D: Fuchse Berlin 4 (+16), Skanderborg-Aarhus 4 (+9), Bidasoa Irun 2 (+4), EUROFARM PELISTER 2 (-1), Aguas Santas Milaneza 0 (-11), Motor 0 (-17)