PPD Zagreb celebrate against Telekom Veszprem, Henneberg explodes for Eurofarm Pelister
02.12.2022.

•

SEHA - Gazprom League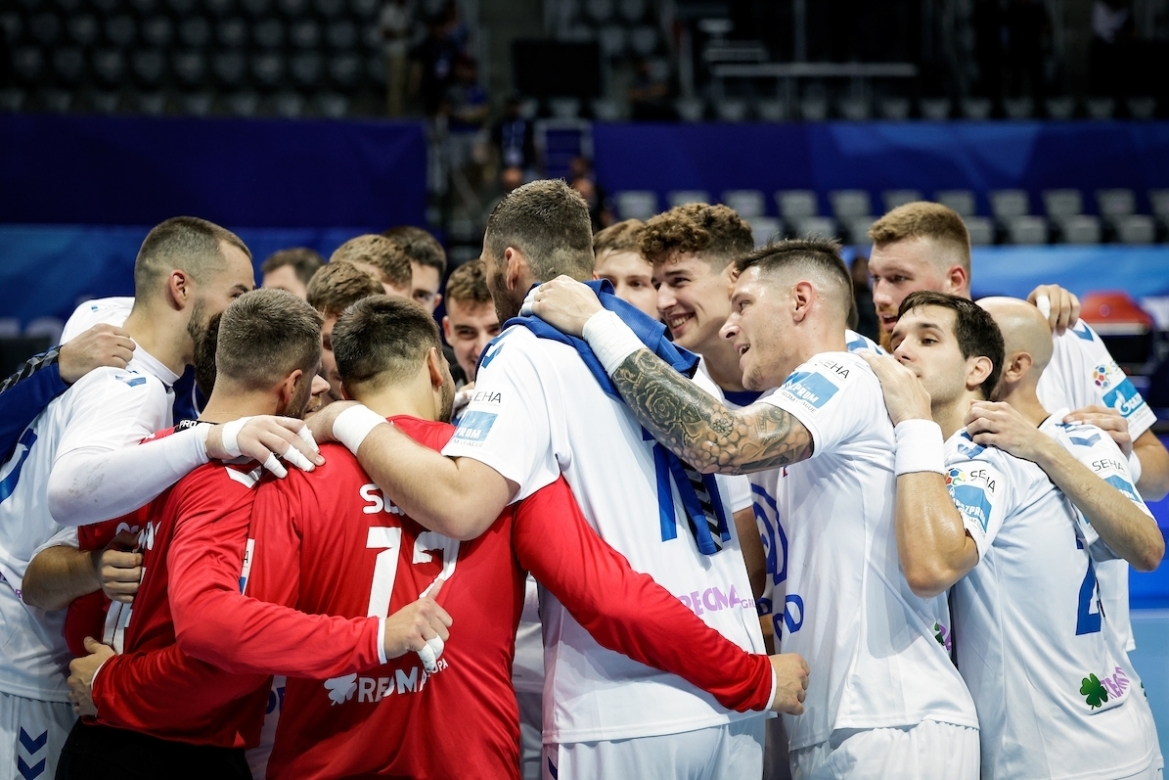 A successful week is behind our SEHA - Gazprom League representative in both Machineseeker EHF Champions League and EHF European League – PPD Zagreb managed to stun Telekom Veszprem in Croatia while both Eurofarm Pelister and Nexe celebrated on the road. It's time for our weekly recap!
Maschineseeker EHF Champions League

After losing to Telekom Veszprem in two consecutive SEHA - Gazprom League Final 4 finals as well as last week in Hungary, PPD Zagreb managed to defeat Hungarian giants at home in Slavko Goluza's homecoming match on PPD Zagreb's bench. Karpo Sirotic led the charge scoring six goals while Dino Slavic grabbed 13 saves in 29:26 win. Omar Yahia and Andreas Nilsson finished the match with seven each for Veszprem. Nine rounds into the group stage Telekom Veszprem are second in Group A with 13 points – one less than PSG while PPD Zagreb remain seventh with five points – same as sixth-placed Wisla Plock.

Group A: PSG 14 (+37), Telekom Veszprem 13 (+18), Magdeburg 10 (+15), Dinamo Bucuresti 9 (+1), GOG 7 (-3), Wisla Plock 5 (-13), PPD Zagreb 5 (-19), Porto 1 (-36).

EHF European League

In Group A, Tatran Presov suffered a 34:24 loss away from home against German Goppingen. Ivanovic finished the match with 11 goals while Davidovic added six for the Slovak side.

Group A: Montpellier 8 (+29), Goppingen 6 (+22), Kadetten Schaffhausen 6 (+13), Benfica 4 (+3), Tatran Presov 0 (-31), Veszpremi KKFT 0 (-36).

Another win for Nexe in Group C as Branko Tamse and his guys took a 35:24 win in Austria against Alpla Hard. In just another confirmation of how good Nexe are this season Marin Jelinic netter seven goals while Janko Kevic added four. Croatian runners-up remain first in Group C with a perfect 4/4 score so far this season.

Group C: Nexe 8 (+27), Granollers 6 (+15), Skjern Handbold 6 (+10), Sporting CP 4 (0), Balatonfuredi KSE 0 (-25), Alpla Hard 0 (-27).

In Group D, Eurofarm Pelister defeated Motor 33:30 on the road. Henneberg exploded for 14 goals for Eurofarm while captain Mirko Radovic added four. Four rounds into the group stage, Eurofarm Pelsiter are fourth with four points.

Group D: Fuchse Berlin 8 (+39), Skanderborg Aarhus 8 (+29), Bidasoa 4 (-3), Eurofarm Pelister 4 (-7), Motor 0 (-24), Aguas Santas 0 (-34).