Hungary secures the EHF EURO 2024 ticket; Serbia defeats Norway at home
13.03.2023.

•

SEHA - Gazprom League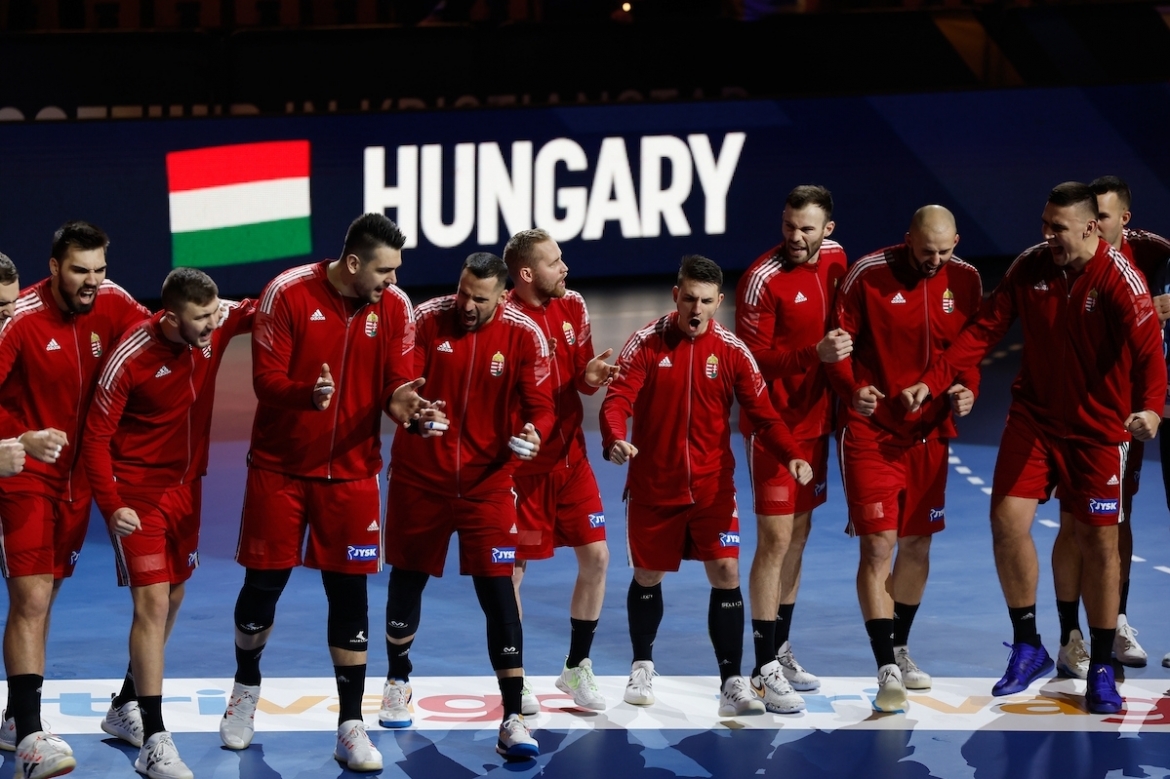 Another national team week is behind us, which means it is time for our recap. Five of our SEHA – Gazprom League participating nations were involved so without further ado – let's get right into it!

This time, the week was reserved for the home and away legs between the teams from the first two pots, as well as the last two pots, in each group. With rounds three and four now behind us, we've got only two more rounds left to play until the end of the Qualifiers. The first two teams from each of the eight qualification groups will advance through to the EHF EURO 2024, along with the four of the best third-placed teams joining there the hosts Germany, and the medalists from the last EHF EURO – Spain, Sweden, and Denmark.

In group 1, North Macedonia played a home and away match against Portugal in the end losing both of them. In Skopje, it was 23:29 in favor of the guests with Filip Kuzmanovski, and Martin Serafimov leading North Macedonia offensively scoring five each. A few days later on the road, we've seen North Macedonia deliver a much better offensive display, as Filip Kuzmanovski exploded for 10 goals, but unfortunately for their fans that was not enough to defeat Portugal in the end (32:27). With two rounds to go, Portugal is now leading the group with eight points, Macedonia is second with four, Turkiye third with just as many points and a loss to North Macedonia, and Luxembourg is fourth with zero.

In group 2, Serbia has managed to find a way to stun favored Norwegians in Novi Sad with 25:24. Bogdan Radivojevic provided a spark from the bench finishing the game with five goals, while Telekom Veszprem's Dragan Pechmalbec added just as much. Former Vardar's goalie Dejan Milosavljev was one of the key figures for his team in that one stopping just over 36% of shots heading his way (12 saves). Unfortunately, they did not manage to do the same a few days later on the road with Norway celebrating a comfortable 35:25 win on the wings of Sander Sagosen's splendid offensive outing (12 goals). Mijajlo Marsenic scored five for his team in that one.

Slovakia, on the other hand, lost the first game to Finland (30:27), only to win the second in a dominant manner (32:25). Martin Potisk (six goals), and Marian Zernovic (12 saves) were leading Slovakia in Finland, while Marek Hlinka, and Lukas Pechy scored five each in the home win. Four rounds into the Qualifiers, Norway is leading the group with the same number of points as Serbia, but due to a better goal difference in their two direct encounters. The situation is pretty much the same with Slovakia and Finland, as they have two points each, but Slovakia remains third going into the final two rounds.

In group 5, Croatia played two games against the Netherlands, losing the first one 32:27, while the second one ended with a draw 25:25. In Eindhoven, Igor Karacic, Manuel Strlek, and Tin Lucin were leading Croatia offensively, while Dominik Kuzmanovic grabbed eight saves. In Osijek Mateo Maras scored five, Tin Lucin, and Filip Glavas four each, while Dominik Kuzmanovic grabbed eight saves again. With two rounds to go, Greece is on top of the group with six points, the Netherlands second with five, and a better score in direct encounters against third-placed Croatia which also has five points. Belgium is yet to win a point in the Qualifiers.

Finally, in group 6, Hungary managed to secure two wins over Switzerland. Mate Lekai went off for 14 goals away from home in the 32:37 win, while Miklos Rosta finished the home win with 10 goals. Marton Szekely had 14 saves in Tatabanya. Hungary is leading the group with eight points being the only SEHA – Gazprom League nation to already secure a ticket for the EHF EURO 2024. Switzerland is second with four, Georgia third with two points, and Lithuania is at the bottom of the standings with zero points so far.

With two rounds to go in the EHF EURO 2024 Qualifiers - Austria, France, Hungary, Portugal, and Slovenia have managed to secure their tickets for the group stage meaning there is plenty left to play for in those final two qualification rounds that are scheduled for late April.
Photo credit: Jure Erzen / kolektiff