Gernat ahead of the first leg against Partizan: ''We're ready to deliver a quality outing!''
20.03.2023.

•

SEHA - Gazprom League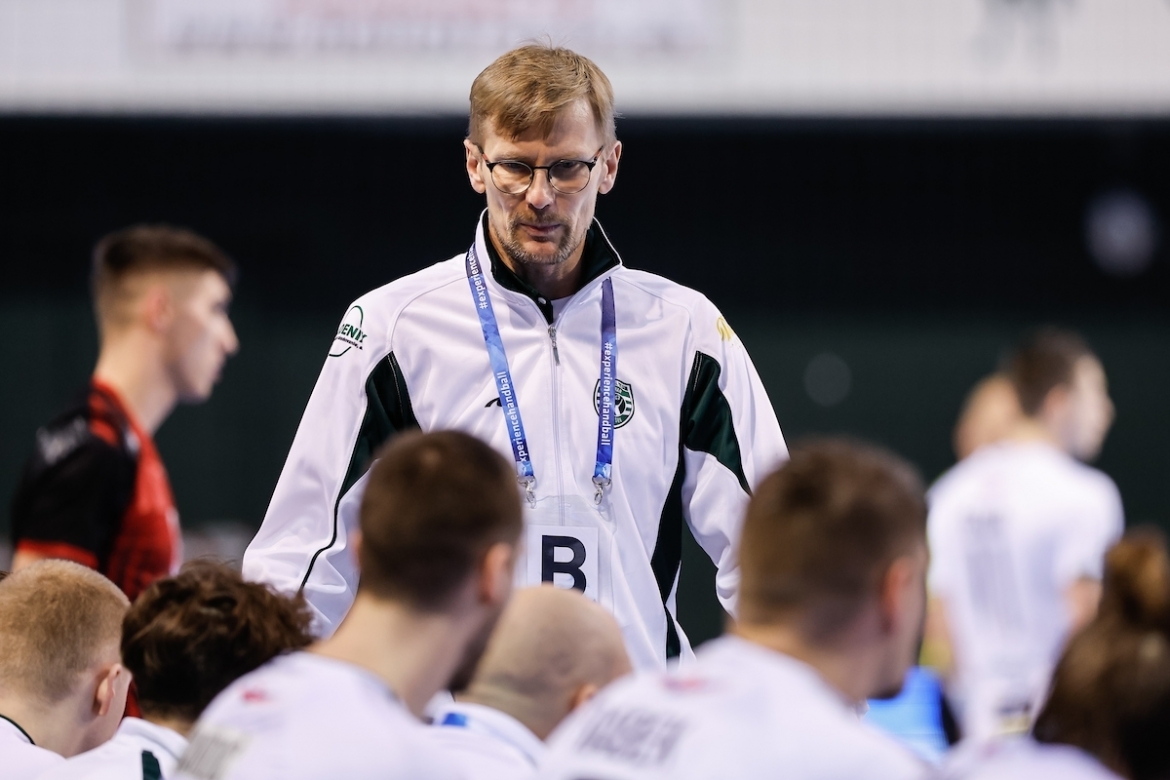 With the regular season already in the books in SEHA – Gazprom League group A, it is time for the final two encounters of the group stage in group B. The first one is scheduled for Tuesday (16.00 CET), with Tatran welcoming Partizan. The second leg will be played next Monday in the Serbian capital.
As for now, Vardar 1961 is leading the group with six points from four matches, while both Partizan and Tatran Presov have three with two matches in hand. That means the situation is still wide open, and in the next seven days we'll find out the final standings in group B. After their big six-goal home win over Vardar 20 days ago, Partizan has played three Serbian championship matches defeating Metaloplastika and Dubocica, but also falling four-goals short in the city derby against Crvena zvezda. Coach Krzelj and his guys will definitely look to completely forget about the home derby loss with a good outing and eventual win over Tatran Presov on the road. Only two days ago, Tatran has on the other hand managed to win the Slovak Cup title defeating Povaszka Bystrica 32:24 in the final which means they will be waiting for the guests from Serbia full of confidence and motivation. As said, the situation is still completely open in the group, and with two victories both Partizan and Tatran can take the top spot which would secure them an easier path towards the SEHA – Gazprom League Final 4 tournament this season. Just another reason for you to make sure to tune in, and see whether Partizan has what it takes to keep on building on the comfortable home win over Vardar in the last round, or will one of the founding clubs of the SEHA – Gazprom League find a way to slow them down and celebrate in front of their home fans!
Marek Gernat, Tatran Presov coach:
We won't have much time to prepare for this one, as we're dealing with a pretty busy schedule lately. I've watched Partizan's match against Vardar, and I'll definitely prepare a video for my guys. We've managed to deliver some quality performances against Vardar, and with this confidence booster after winning the Slovak Cup – I believe we're ready to deliver a quality outing against Partizan. I hope our fans will be there for us, as they are really our 'eighth player' out there.
Nikola Ivanovic, Tatran Presov player:
I've played for Partizan for 10 years. It's one of the best Serbian teams with players who know how to play good handball. They have a very good system and are coming here with no pressure on their shoulders. However, in case we start the match well, I believe we shouldn't have any problems.
Dario Krzelj, Partizan coach:
We have a tough week behind us, but the most important thing is that we've managed to get back on the winning tracks. We've regained confidence, and now I can comfortably say we're ready to face Tatran Presov. The match will be very interesting, I'm sure about that. In case we manage to deliver another quality performance, like we did against Vardar, we'll have a chance to win the match in Slovakia.
Stefan Petric, Partizan player:
A difficult task is ahead of us. We've seen all teams win at home in our group so far this season, and I assure you we'll do our best to change that 'tradition' tomorrow in Slovakia. Tatran plays well at home, they have experienced, quality players in every position. No matter what happens tomorrow, we'll have another chance to defeat them playing at home, in front of our fans.