BEST 7 | Round 4-6
30.03.2023.

•

SEHA - Gazprom League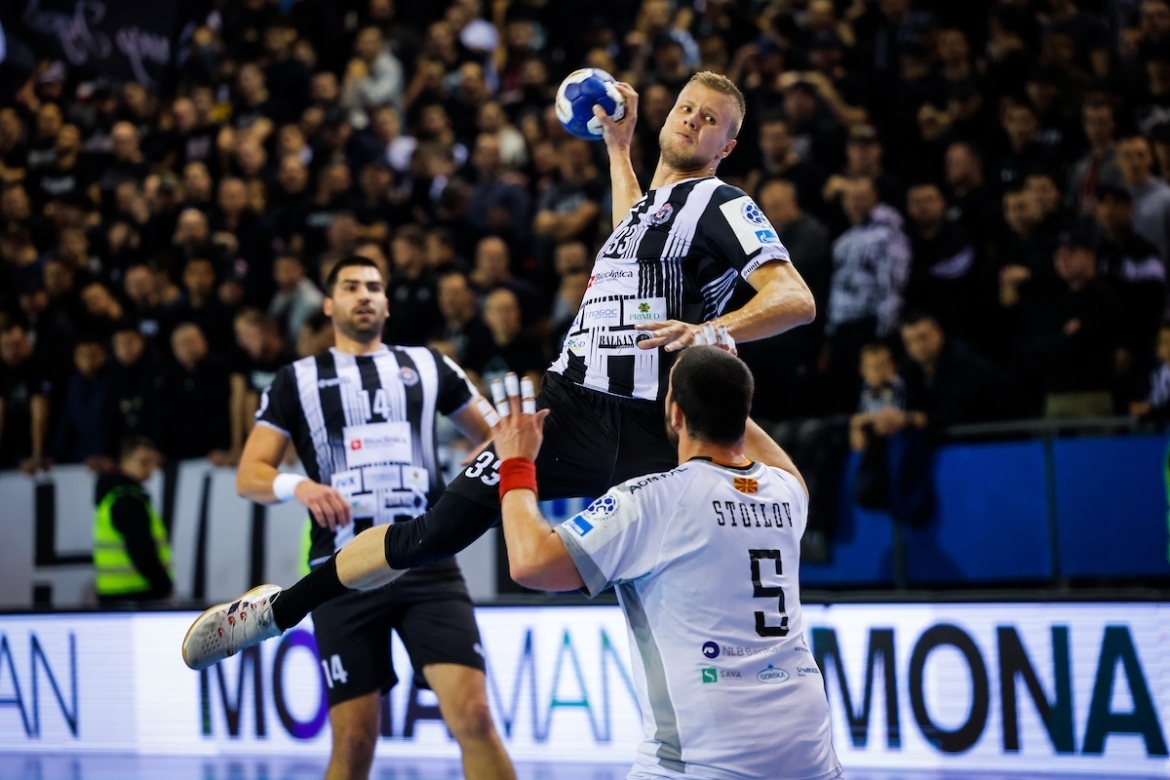 The group phase of the 12th SEHA season is officially over and now it's time to have a look at the Best 7 from rounds four, five and six. Let's get into it!

Left wing - Sergio Lopez
On the left wing this time we have Tatran's Sergio Lopez, who scored five goals, two assists, and had a 100 per cent effect from six meters and three times in fast counterattacks in the match with Partizan. In the second match he added five more goals.

Left back - Stefan Petric
Partizan's left wing Stefan Petric excelled in the match against Tatran Presov when he scored eleven goals, made seven out of 11 goals from 9 meters, two out of two goals from six meters and made three assists. Besides that 11 goals, in the other two matches, he netted 11 times.

Centre back - Lukas Gogola
Lukas Gogola, who dominated for the Slovakian team in the return match against Partizan, filled the position of centre back with fantastic play. He scored ten out of 12 shots, four out of four from 9 meters and five out of seven from 6 meters with six fantastic assists.

Right back - Uros Kojadinovic
Another young name from Partizan was on the list of our best seven. This time it was Uros Kojadinovic who scored four out of five goals, made three out of four shots from nine meters and took away the ball three times. In the last three rounds, Kojadinovic scored 13 times and had 12 assists.

Right wing - Erik Fenar
Erik Fenar proved himself on the right wing in the match between Tatran Presov and Partizan, leading the Slovak club to victory with seven out of eight goals, two out of three successfully realized seven meters and four quick counters. In the second match he netted three more times.

Line player - Denis Vasilev
Eurofarm's Denis Vasilev was on the list of the seven best in the position of line player, scoring six goals, five seven meters and one quick counter.

Goalkeeper - Andrej Trnavac
Andrej Trnavac did a great job in the second leg against Vardar stopping 20 out of 42 shots heading his way throughout the full course of the match. This earned him a valuation of even 19.5. In the last three matches, Trnavac collected 37 saves.