Tankoski ahead of Tatran: 'Our eight-goal advantage means nothing!'
09.04.2023.

•

SEHA - Gazprom League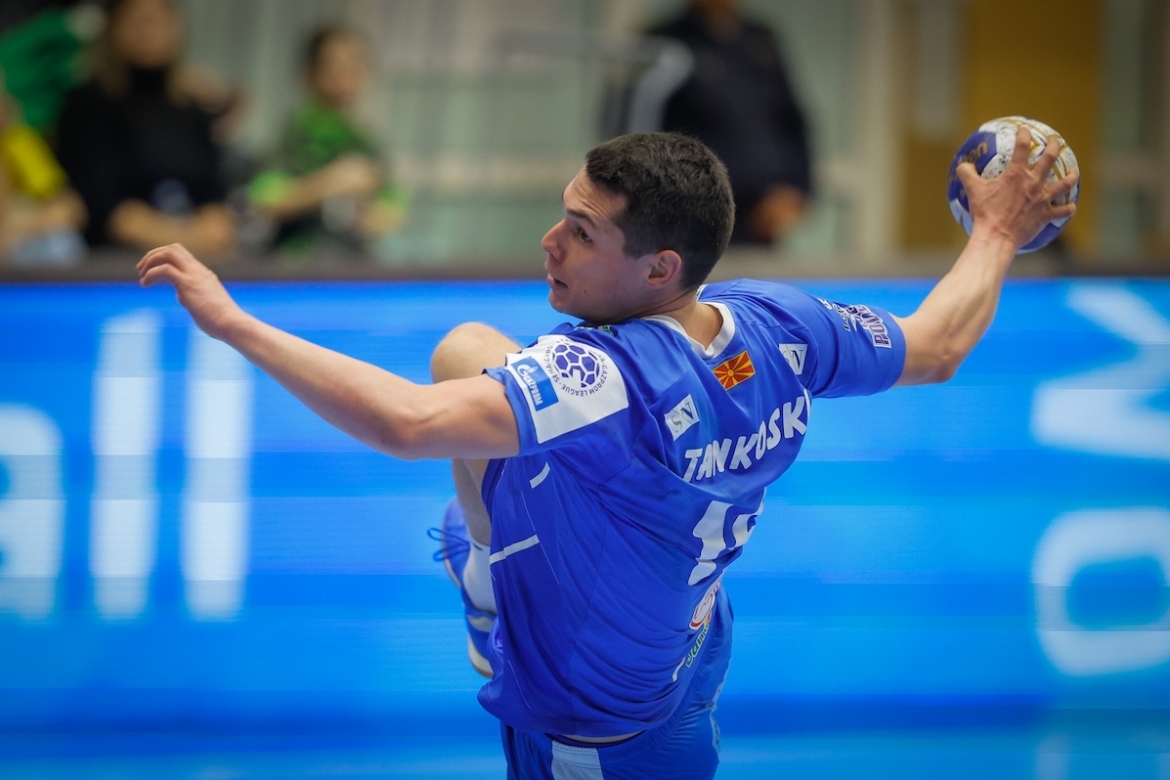 Presov, Slovakia will on Monday (16.00 CEST) host the second leg of the quarter-final duel between Tatran Presov and Eurofarm Pelister which means we'll on Monday evening find out the name of the first team to secure a spot on the SEHA – Gazprom League final tournament.
Eurofarm is coming to Slovakia with an eight-goal advantage from the match in Bitola, but also without some of their key players as the coach Aleksandar Jovic decided to give them some extra rest, and provide players who usually don't play as much with an opportunity to prove what they are capable of on the big stage, in the SEHA – Gazprom League quarter-finals!
Coach Marek Gernat and his guys will, on the other hand surely be motivated to take revenge for the loss in North Macedonia. The likely presence of Lukas Urban and Oliver Rabek, who were both sidelined for the match in North Macedonia, will surely boost their chances of reaching the victory in front of their home fans, with the ultimate goal of endangering Eurofarm's advantage, and securing the SEHA – Gazprom League final tournament ticket. They've already proved to be a much better when playing in Slovakia, as they are yet to lose a game at home in this SEHA – Gazprom League season.
Taking all this into consideration, and with as much as the SEHA – Gazprom League final tournament ticket on the line, this is definitely not the match you want to miss out on!
Marek Gernat, Tatran Presov coach:
We're still dealing with a lot of injury problems, and we still have to see who will end up being available for Monday. And while we're expecting Eurofarm to arrive with a mixed roster as well, we also have to be aware that they have a really good, wide roster with 2-3 quality players in each position. I don't think they'll experience too many problems replacing missing players, and I believe the result from the first leg say a lot about that as well.
Erik Fenar, Tatran Presov player:
We've played a really tough match in Bitola, as we really weren't able to rotate the roster much, and I believe we'll be much better, at least in that segment of the game, in this second leg. We have to focus much more on the defensive transition, as they are really running the court well. The goal is to minimize mistakes and turnovers, as we've had way too many of those in the first match. The advantage that they have is obviously really big, but I believe we can win the match in case we deliver a better performance than a week ago in North Macedonia.
Aleksandar Jovic, Eurofarm Pelister coach:
A difficult match awaits us. The decision we've made is to give some of our players some extra time to rest which means we'll give a shot to prove themselves to some of our younger players, as well as players who haven't had much playing time in the recent matches. Tatran is a great team full of experienced players, and I'm sure it will be a great match on Monday.
Mario Tankoski, Eurofarm Pelister player:
We have an eight-goal advantage going into this one, but that means nothing! Tatran will surely look much better this time with Rabek and Urban. Our goal however remains the same, and that is to book a spot on F4 tournament.