Well deserved victory for the team from Zagreb with their new name
06.09.2014.

•

SEHA GAZPROM LEAGUE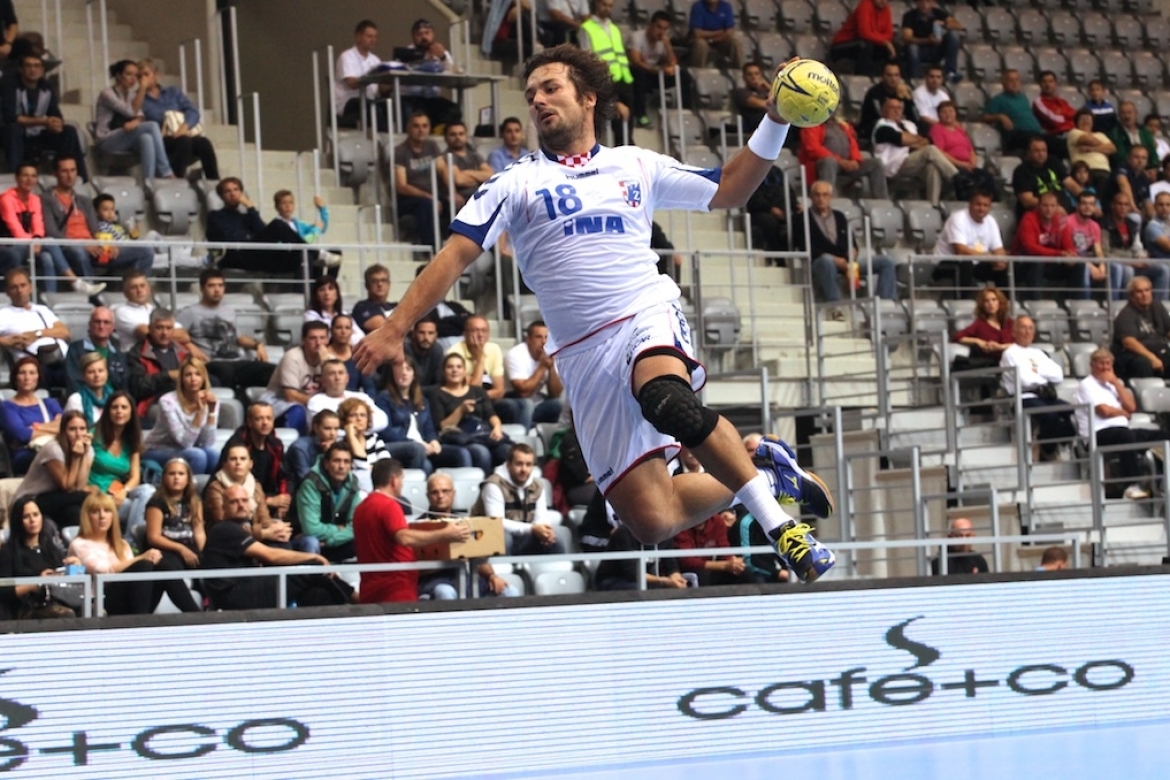 Croatian derby in Osijek is behind us. Speaking of the result, it was not a true derby this time. The team from Zagreb, which has played its first match with a brand new sponsor Prvo plinarsko društvo, has managed to win the match dominantly with +16 (19:35).
Guests have opened the match in a better way making three goal advantage in the first few minutes. Ten minutes after it, NEXE's coach Zdenko Kordi was forced to chaage the complete lineup. That was, as it was later visible, a good move. NEXE has soon after it managed to catch the first lead (8:7) with Can Celebi's first goal for the team from Slavonia. In the end of the first half PPD Zagreb was leading with +3.
Second half was a total black-out for NEXE. Home team has managed to score only 8 goals with Zagreb playing much better, especially in defense. NEXE's goalkeepers have on top of all that managed to stop only one Zagreb's shot and the goal gap was slowly growing. In the end big +16 for guests as well as a big lesson in the beginning of the season for the home team.
Zdenko Kordi, NEXE's coach:
- I can't explain my team's performance. We were equal with Zagreb only in some parts of the first half and that is obviously not enough for a better result against such a good team. We were not playing as a team but as a group of individuals. I'll do my best to change it as soon as possible. We have a lot of space to improve and we won't give up.
Marko Mrđenovic, NEXE's player:
- We were playing without our fighting spirit. We've approached this game with a completely wrong attitude. We have to work much. I don't think we can play any worse than this.
Boris Dvoršek, PPD Zagreb's coach:
- We were a bit static during the first half but I understand it because this was our first League match of the season. We were much better in the second half, especially in defense. We were prepared really good for this match and we have to it for each match ahead of us.
Teo Ćorić, PPD Zagreb player:
- Today we were playing excellent in defense especially during the second half. In the beginning we were careful, it was our first official match of the season. In the second half we've started to play in the way we know and can.