Meshkov for Final Four, Radnički eager to take the revenge
06.02.2015.

•

SEHA GAZPROM LEAGUE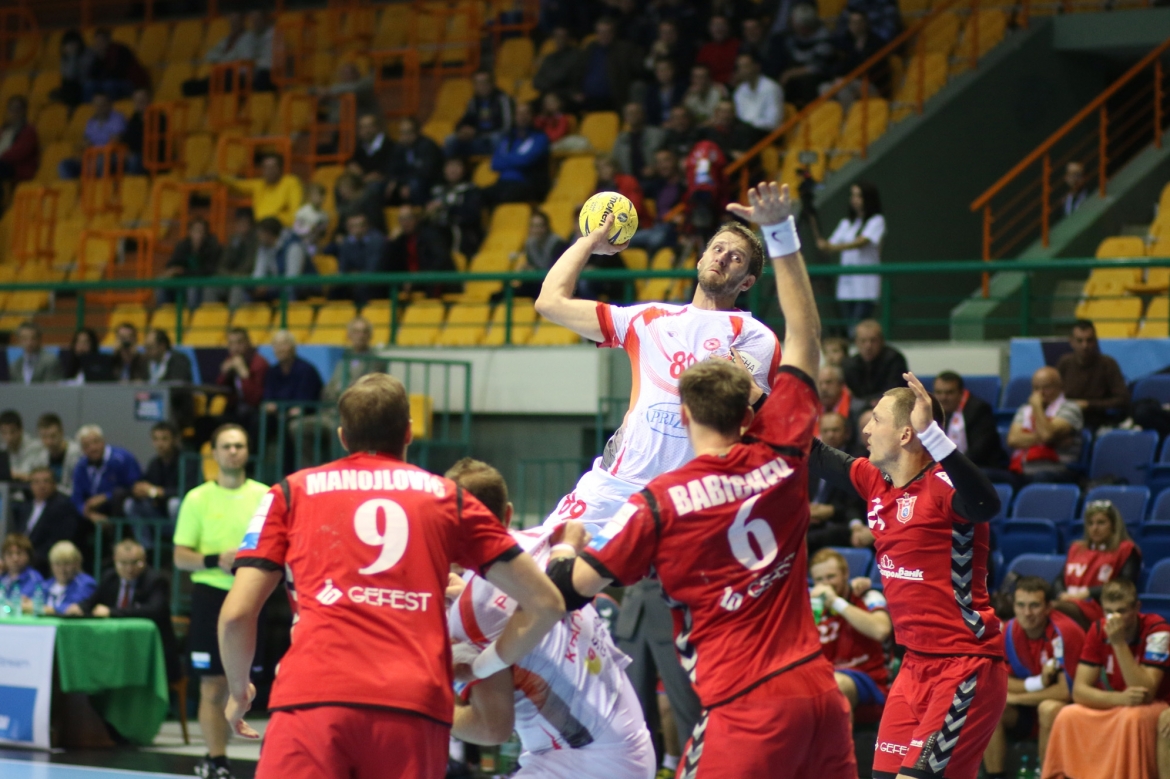 Serbian vice-champions Radnički from Kragujevac are waiting for antoher SEHA GSS clash, against Belarus Meshkov Brest which have managed to beat them in a narrow match in the first part of the season with 28:29. Eight-placed team of the regional League is looking for third win in front of their fans on Saturday 19.00 CET. Bojan Milentijević' team looks to reach a good result after tough loss against Veszprem (40:24). This will, on the other side, be an important match for Belarus side and their goals to reach TOP 4.
Dušan Petrović, Radnički' goalkeeper:
We still remember our first match against Meshkov this season. We were playing really well but lost in the end despite of the half-time lead. I believe we'll be in a big chance to reach new points in front of our fans in case we manage to repeat our performance from Belarus. However, we are aware they are clear favorites in this match but we'll try to use the fact that they might be tired after the long trip.
Željko Babić, Meshkov's coach:
We clearly are a better team than our rivals considering our rosters and I believe that in case we manage to play well in defence - we'll win. We have to take this match seriously and find motivation or it might be costly. Underestimating rivals might bring us an unpleasant surprise.
Simon Razgor, Meshkov's player:
We remember how difficult it was playing against Radnički in Brest. Because of that we'll have to take this match seriously. Ou goal is to reach Final Four and to do this we have to win matches like this. We currently have a lot of injuries but I hope our players will get better until Champions League.