Meshkov confident in Kragujevac
07.02.2015.

•

SEHA GAZPROM LEAGUE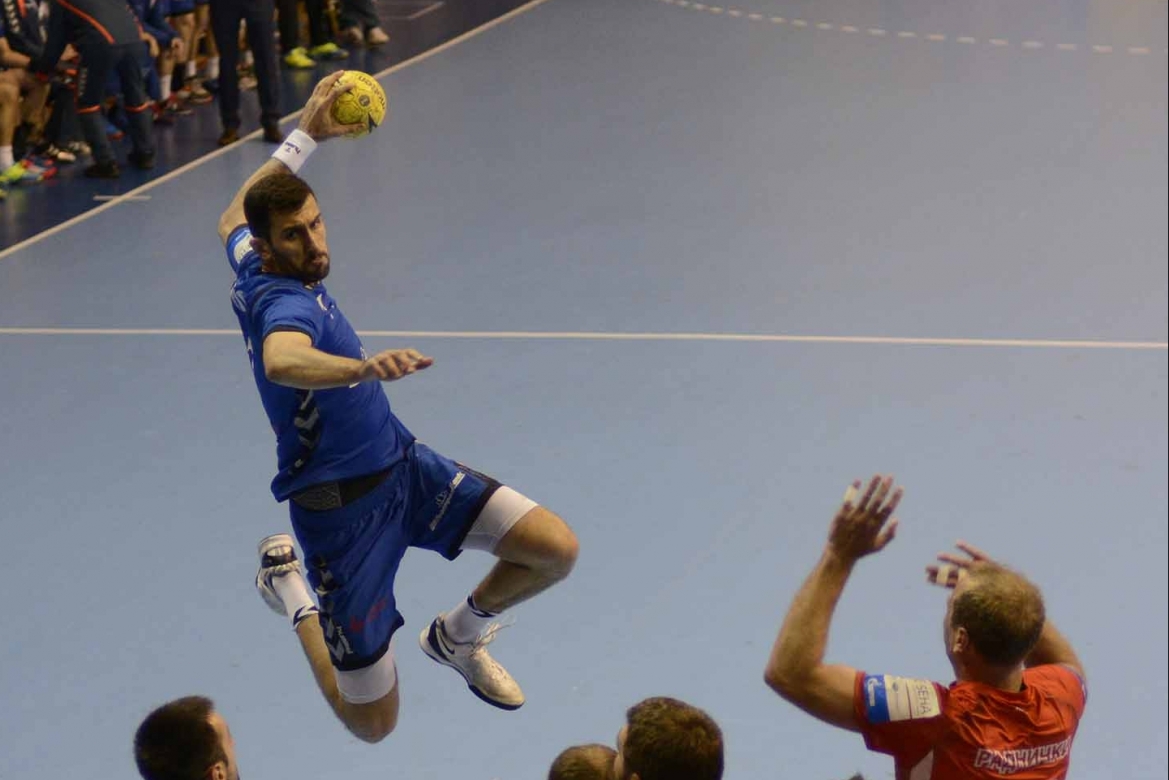 Belarus champions Meshkov Brest have celebrated a victory in Serbian city of Kragujevac against the home team Radnički 33:26 (19:15). In their second duel this season Babić' players were playing better winning confidently in front of many spectators in Kragujevac. Meshkov's MVP of the day was Ivan Pešić with remarkable 26 saves in total.
Hosts were doing everything to catch a team which plays in CL but Pešić was always there when his club needed him most keeping the advantage on their side. Radnički's last chance to come closer was on 21:23 but Nikulenkau and Vukić have created a series which has brought them a clear win in the end.
Dzianis Rutenka was top scorer in home team with 7 goals, Dejan Pralica netted five for Radnički.
Aleksandar Bosić, Radnički' player
I want to congratulate Meshkov on a victory. They are playing the best handball after Veszprem in my opinion and they deserved to win. We've tried to play against them, but received 9 goals in the first 10 minutes of the match, in situation that we didn't make two fouls on them. That gave them +4 on half-time break. We began second half badly and it was impossible to make a comeback against a team full of experienced national team players.
Ivan Pešić, Meshkov's goalkeeper
We've known it won't be easy. We were tired, but we gave our maximum. Without that, result wouldn't be positive. Despite of troubles in our defense, we didn't want to let the match have a narrow ending.
Željko Babić, Meshkov's coach
The match against Radnički in Brest was a sign that we have to be prepared well for this match. We've experienced some tactical problems in the middle of the match, but compensation was our offensive play. Radnički are team which is rising and they've once again showed they have great potential and a good coach. Difference at the end is higher than real difference in quality of two teams.
Bojan Milentijević, Radnički' coach
I congratulate Meshkov on a well deserved victory. We've had a lot of problems in defense. We didn't start match as we wanted. Our problem is also rotation and transition. I hope to see better performance of my players until the end of SEHA season as this was only the first match from four which we will play in front of our home fans.