Vardar closer to securing second place after a win in Kragujevac
26.02.2015.

•

SEHA GAZPROM LEAGUE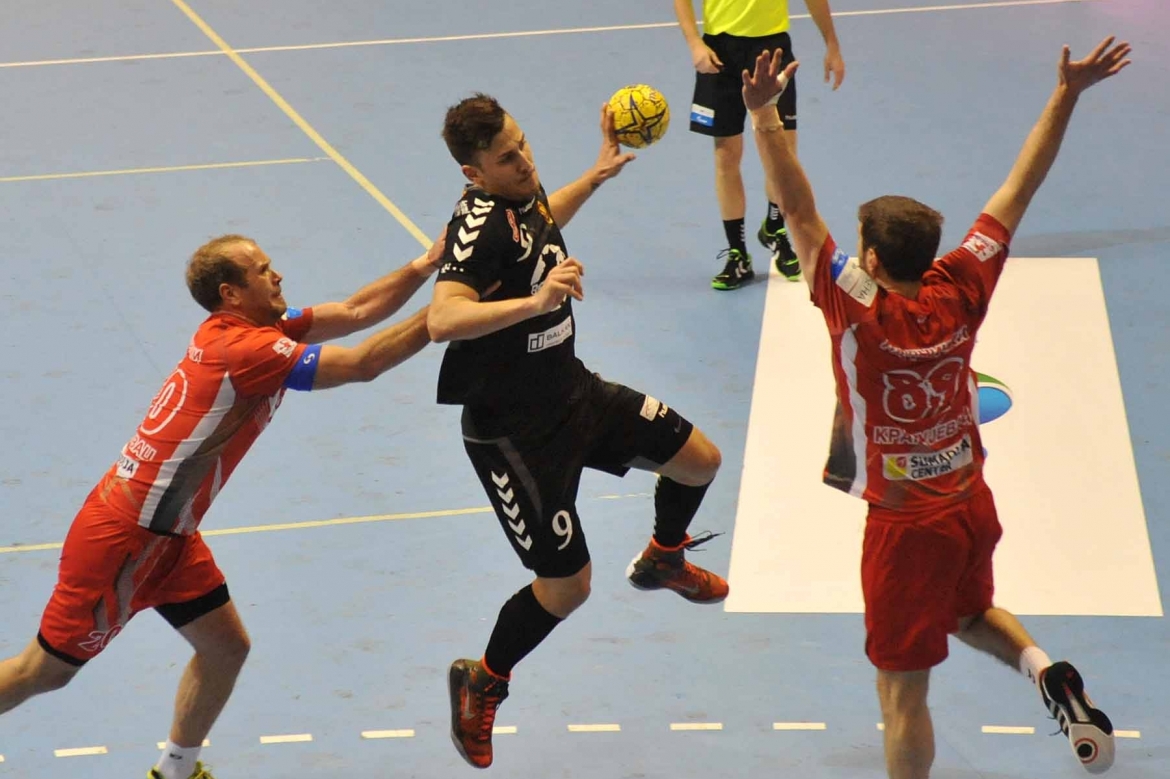 Vardar Skopje have made one big step towards securing second place in SEHA GSS League after the regular part of the season with a clear 38:29 victory in Kragujevac. From the beginning it was clear that Macedonians are going to take home points from Serbia making convincing advantage which they were able to maintain until the end. Home team were able to keep up for a little less than 20 minutes (12:8) after which guests have with series of goals reached 20:13 and decide the match.
Good attacks, not so good defences on both sides providing fans with an opportunity to see an exciting match full of great moves, goals and assists. Dobrivoje Marković scored 8 for Vardar, Veljko Davidović netted 7 for hosts.
Raul Gonzalez, Vardar's coach:
We have prepared for a tough game, we've had a few important matches and it was important for us to reach new victory. I am happy with our performance and win. We've showed how strong rotation we have.
Filip Lazarov, Vardar's player:
In only two days we have a crucial match versus Tatran, and we did not have too much time to prepare. Radnički have played a good match but we've managed to win even without some of our best players. We are playing much faster in transition, you can feel our coach's touch in that part of the game. I am satisfied with everything going really well for us.
Bojan Milentijević, Radnički' coach:
Congratulations to Vardar on the win. Well deserved. I am glad for this opportunity to play Vardar. Our offensive game has been good, but we know we have to work harder in order to ensure we increase our level of preparation for the upcoming matches. The result was fair, and not in the focus this evening, we will work further in development of our players and our gameplan.
Aleksandar Gugleta, Radnički' player:
I am disappointed with a loss but I have to say I've seen some good things in our performance too. On the other hand, we've conceded too many easy goals, and our transition and defence have to improve. Good preparation for our duel in Serbian Cup against Partizan.