PPD Zagreb with a routine win over Radnički
07.03.2015.

•

SEHA GAZPROM LEAGUE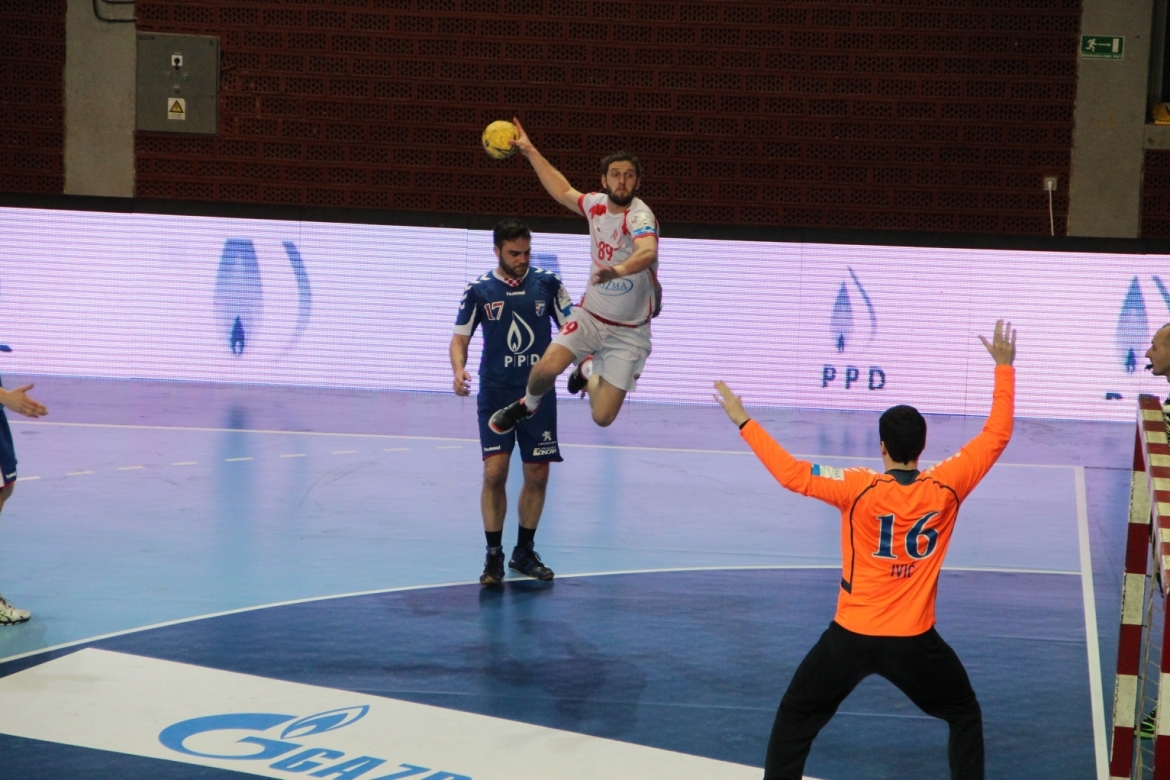 PPD Zagreb have in their last match of the regular part of the season managed to routinely beat Serbian vice-champions Radnički from Kragujevac with 29:45 keeping hopes for third place theoretically alive. However, it is hard to expect for Meshkov not to win in at least one of remaining two matches (versus Vojvodina and Metalurg) which means Zagreb will most certeainly finish fourth.
Match was decided fast, after less than 10 minutes with Zagreb catching +5 (4:9) mostly due to their good defence and fast transition today's host were not able to keep up with. After first 30 minutes it was already +11 (15:26), in the end +16 (29:45). Rajičević scored 8 goals for Radnički, Mandalinić 6 for PPD Zagreb. It is also important to mention Zagreb's goalkeepers which were in good mood today combining for 23 saves (Ivić 11, Stevanović 12).
Veselin Vujović, PPD Zagreb's coach:
I'd firstly like to repeat how grateful we are with Radnički deciding to come here to play this match. We're preparing for CL and Kolding and it was really nice from them. Speaking of the match, quality difference was visible today, at the moment Zagreb has much better and bigger roster than Radnički. We've used this match to prepare for CL and I can say I'm satisfied with my team's performance, with attack more than with defence to be clear.
Stipe Mandalinić, PPD Zagreb's player:
Speaking of our performance I can't add anything, it was from the beginning clear that we're much better at the moment. Now we have to prepare fully for CL's eight-finals and a match against Kolding.
Bojan Milentijević, Radnički's coach:
I'm not sure how much Zagreb were able to use this match to prepare for Kolding but... Zagreb's fast transition has decided the match, we were not able to keep up with their tempo. Our goal however remains the same, we hope we'll be here next season too, in SEHA GSS League, competing against the best.
Ivan Šmigić, Radnički's player:

Zagreb have played a remarkable match and I'd like to congratulate them on that and wish them all the best in CL. Considering us, coach already said, we were not able to keep up with their tempo and that's why they were able to enlarge the goal gap so much that early in the match.