SEHA Gazprom League's MKB MVM Veszprem - EHF CL F4' finalists!
30.05.2015.

•

SEHA GAZPROM LEAGUE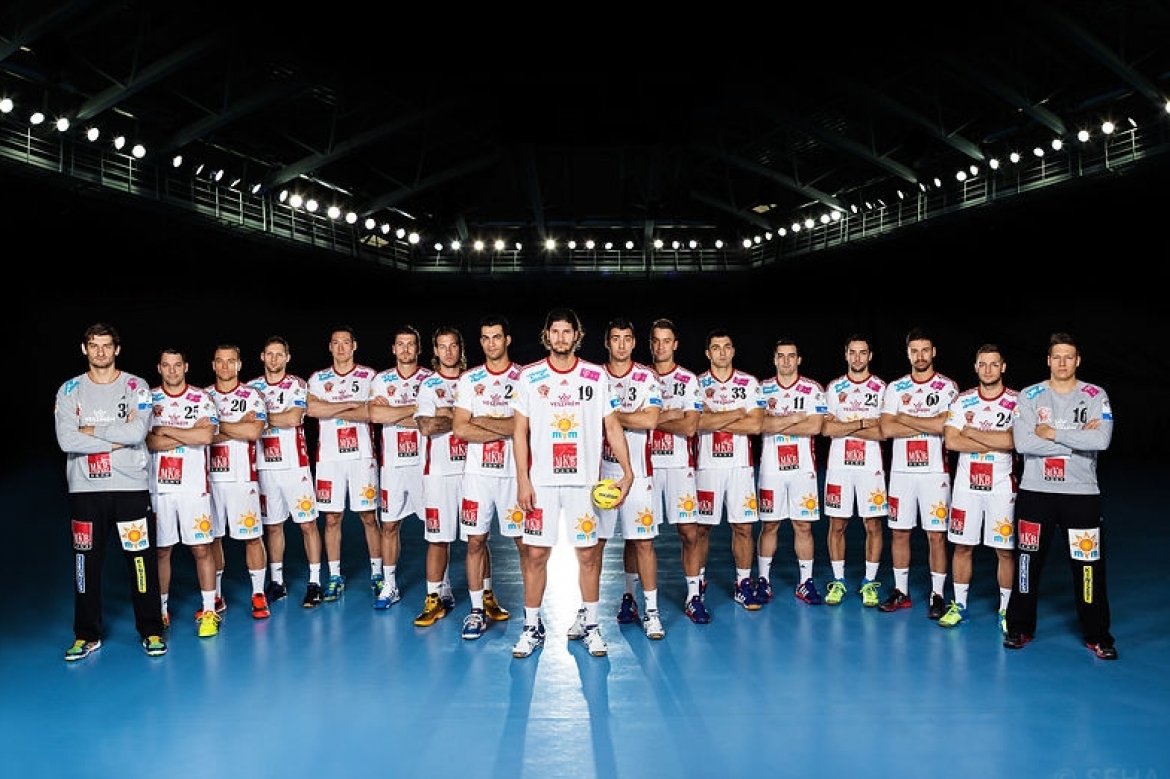 MKB MVM Veszprem have become SEHA Gazprom League's first participant to reach EHF Champions League's final on CL's Final Four in Cologne. In semi-final, Carlos Ortega's players were better than German THW Kiel with 31:27 (13:13).
It was from the beginning clear that it will be a tough, narrow match with both teams playing great in defence, especially in first half experiencing a lot of troubles to reach opponent's net. SEHA Gazprom League's champions have opened the second half better, playing great in defence providing its wingers, mostly Gergo Ivancsik, with a chance to score lots of easy goals and enlarge the gap until big +6 (27:21).
However, Veszprem have then slowed up a bit probably thinking that the winner has already been decided allowing Germans to come to -2 with less than a minute to play but that was simply most they could do today against outstanding Hungarians led by Momir Ilić with 9 goals, flying Gergo Ivancsik with 7 and outstanding Mirko Alilović with 13 saves mostly from the period in which Veszprem were enlarging the gap and, as it will later be visible, deciding the match. Interesting is also that Chema Rodriguez, SEHA Gazprom League F4' tournament's MVP has today played an oustanding match showing his talent and experience and although he did not score a single goal he was also decisive for Hungarians today. Mate Lekai has in the end scored 2 fast goals for final +4 (31:27) and a ticket for big finale where they will on Sunday (18:00 CET) meet FC Barcelona which has in first semi-final outplayed Polish KS Vive Tauron Kielce with 33:28 which means that Kiel will in third-place match on Sunday (15:15 CET) play Kielce.
SEHA Gazprom League has, by its participant MKB MVM Veszprem playing in semi-final, also had its referees in Cologne - Macedonians Slave Nikolov and Gjorgji Načevski in a match between Veszprem and Kiel.