Steaua to host Tatran in a SEHA - Gazprom League debut for Romanians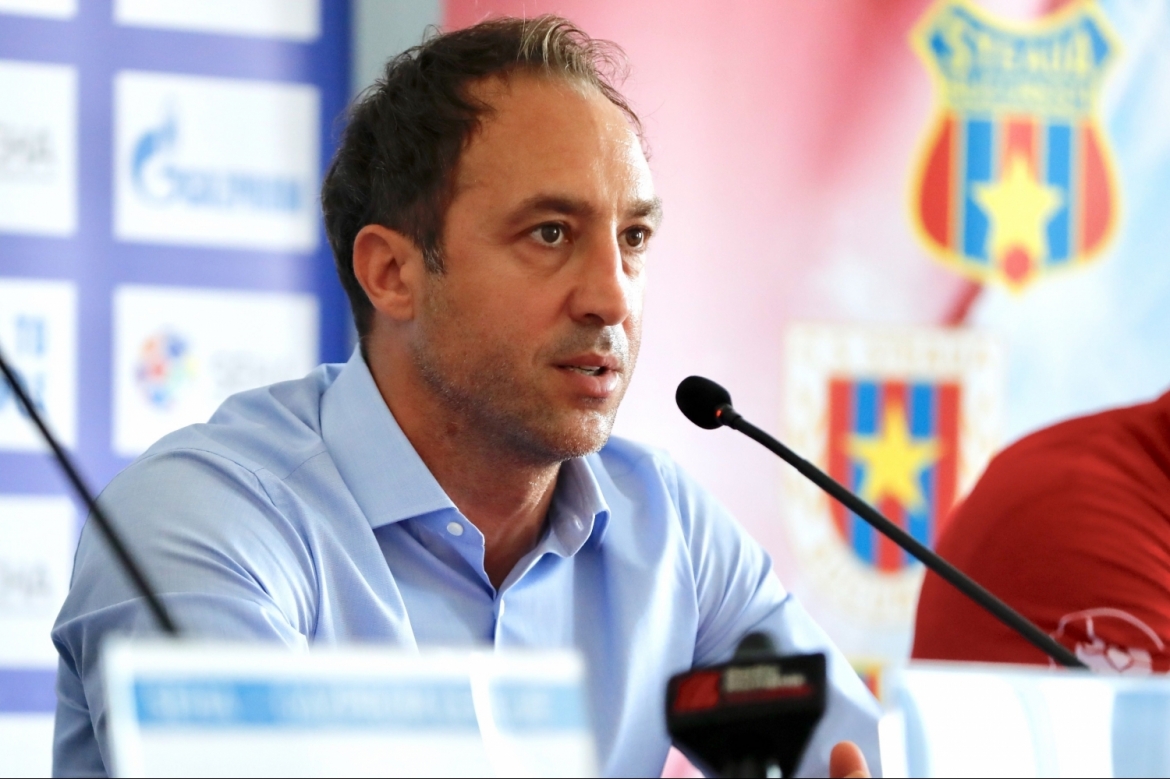 SEHA Gazprom League will for the first time, in its eighth season, welcome a Romanian representative – a legendary club from Bucharest, two-time Champions Cup (nowadays EHF Champions League) winners and a team which in its trophy room has 28 domestic titles – Steaua, who will on Wednesday (17.15 CET) in Polivalenta sports hall in their SEHA debut welcome Tatran Presov.
Ovidiu Mihalia and his players were really close to winning the domestic title last season for the first time after 2008 but they failed to beat their biggest rivals Dinamo Bucuresti in Play-Off final. Ambitions are however staying the same this season with Steaua closing the pre-season with a win (38:30) and a draw (36:36) against Suceava.
Slovakian team is on the other side coming to Bucharest in a good form after winning the prestigious Doboj tournament (where they also managed to beat Steaua 28:21) after which they also celebrated in Czechoslovakian Cup defeating Banik Karvina 41:27.
Slavko Goluza, Tatran coach:
Steaua are a completely different team playing away from home and in front of their fans. They definitely won't be the same on Tuesday as they were on the tournament in Doboj. We'll have to deliver a solid defensive performance and score as many easy goals as possible playing fully focused throughout the full course of the match.
Leon Vucko, Tatran player:
We are travelling to Romania right after Czechoslovak Cup matches. It surely won't be easy to play Steaua in Bucharest as this will be their debut and they'll surely look to start the season with a win. We've managed to defeat them in Doboj but this will be a completely different match. We have to be aggressive in defense and look to run the court as much as we possibly can.
Ovidiu Mihaila, Steaua coach:
Tuesday will mark the beginning of something completely new for our club and we hope that every one of our SEHA League matches will serve as a great propaganda for Romanian handball in general. What we'll have to learn is to find a way to take care of each and every one of our players in order for all of them to be able to perform on the highest possible level in all competitions bringing joy to the fans every time they step out there on the court. This is a fantastic team for everyone working in our handball club but also a huge responsibility. We'll try not to put too much pressure on our players in order for them to enjoy this competition and handball in general.
Tatran have a strong team and we've already played them in Doboj where I was satisfied with the way we performance. We played 90% of that match on a high level and in case we manage to add that 10% tomorrow I believe we'll have our chances.
Stefan Vujic, Steaua player:
I talked to my friends from other SEHA League teams and they are all excited that Steaua Bucharest entered the competition because they all know what a great club it is. I'm very excited and I believe we'll deliver a good performance tomorrow. This will overall be a great experience for us. We will be fully focused on winning every game but we'll mainly use the competition to progress and learn something new from every match.