Steaua looking to get back into the Final 4 race against Izvidjac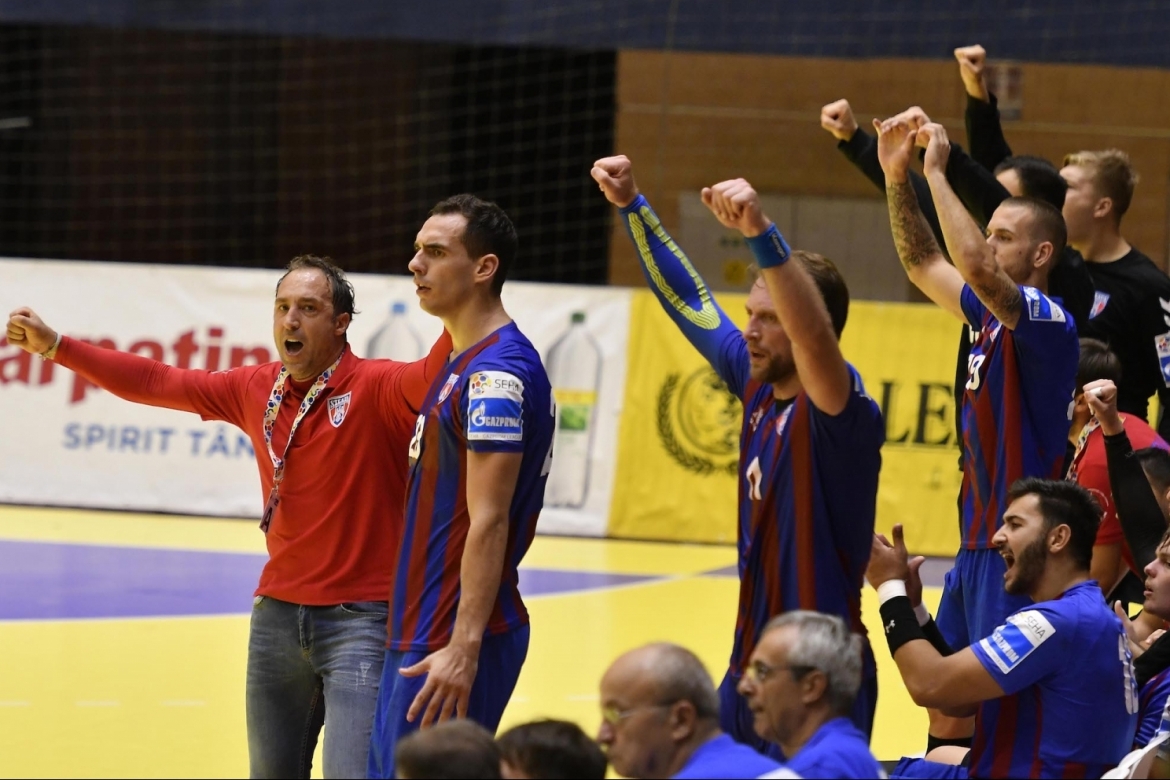 Steaua Bucharest will on Wednesday night try to get back on the winning track hosting Izvidjac Ljubuski. It is clear coach Ovidiu Mihaila and his players will most certainly be highly motivated as they need points in order to get back into the Final 4 race after they started their rookie SEHA season with three wins and just as much defeats. By that, they will surely also look to rest some players who have a tough national team week behind them and they also won't be able to count on Stefan Vujic who is dealing with a foot injury.
Champions of Bosnia and Herzegovina are on the other side still waiting for the first win having five defeats and a draw so far this season.
Ovidiu Mihaila, Steaua Bucharest coach:
We have a lot of injured players and I hope that number won't grow additionally on Wednesday. We're still waiting for some of our internationals to return but despite of everything we know how important this match is and we'll do everything to deliver a solid performance and reach three new points.
Marius Stavrositu, Steaua Bucharest player:
We've already played them once this year back in the pre-season in Doboj and we know they have a good, strong team. Despite of everything, as coach said, we'll play to win on Wednesday and I can say we're quite confident. I just hope there won't be no more injuries.
Mario Bjelis, Izvidjac Ljubuski coach:
We're expecting a tough match in Bucharest but bigger problem for us is the fact that we won't be able to count on two of our experienced players – right back Martino Kordic and line-player Dragan Soljic. Youngsters will most definitely spend more time on the court in this one than they usually do and hopefully we'll deliver a good outing.
Josip Kvesic, Izvidjac Ljubuski goalkeeper:
We never surrender and we definitely won't do it in Romania either. We've already played Steaua in Doboj back in the pre-season so we know we can play a competitive match against them. Goal is to give our best and see what it brings us.