Jovanovic and Lapajne battle in Novi Sad, Vojvodina and Tatran split points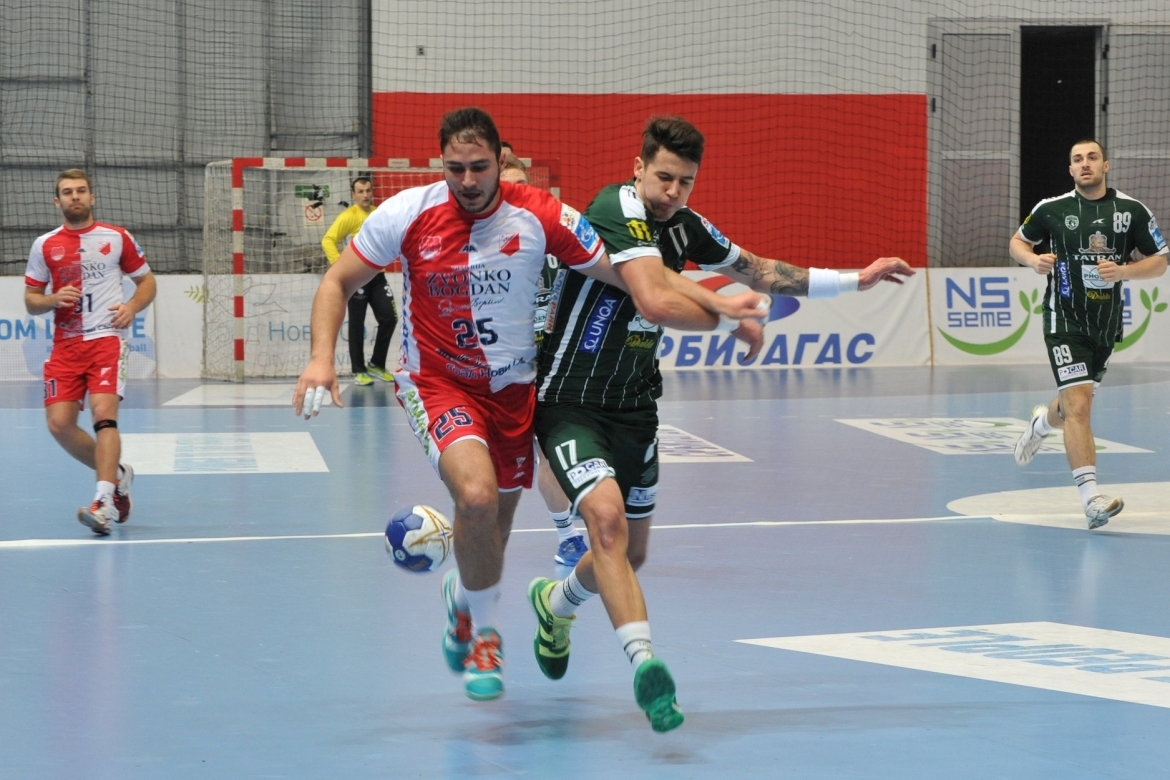 In an amazingly interesting and narrow match in Slana bara sports hall in Novi Sad, Vojvodina and Tatran Presov ended up sharing points with the scoreboard saying 23:23 after the final whistle. Serbian champs were closer to a win but Janus Lapajne's goal only four seconds before the final buzzer secured his team a point.
Fans in Novi Sad witnessed a great match between teams which were leveled throughout the bigger part of the clash, mostly due to strong defensive performances on both sides. As the match came down to a nail-biting ending, youngsters Milan Jovanovic on one and Janus Lapajne on the other side proved they are despite of their young age already capable of bringing the best they have to the court when the situation requires it the most. 20-year-old Jovanovic scored the last two goals for his team finishing the match with eight in total while on the other side 23-year-old Lapajne scored final three goals for Tatran ending the match with six.
In the next round Tatran will welcome Metalurg and Vojvodina will travel to Slovenia to meet Celje PL.