Miklavcic: ''We've got to prove ourselves a thing or two against Meshkov''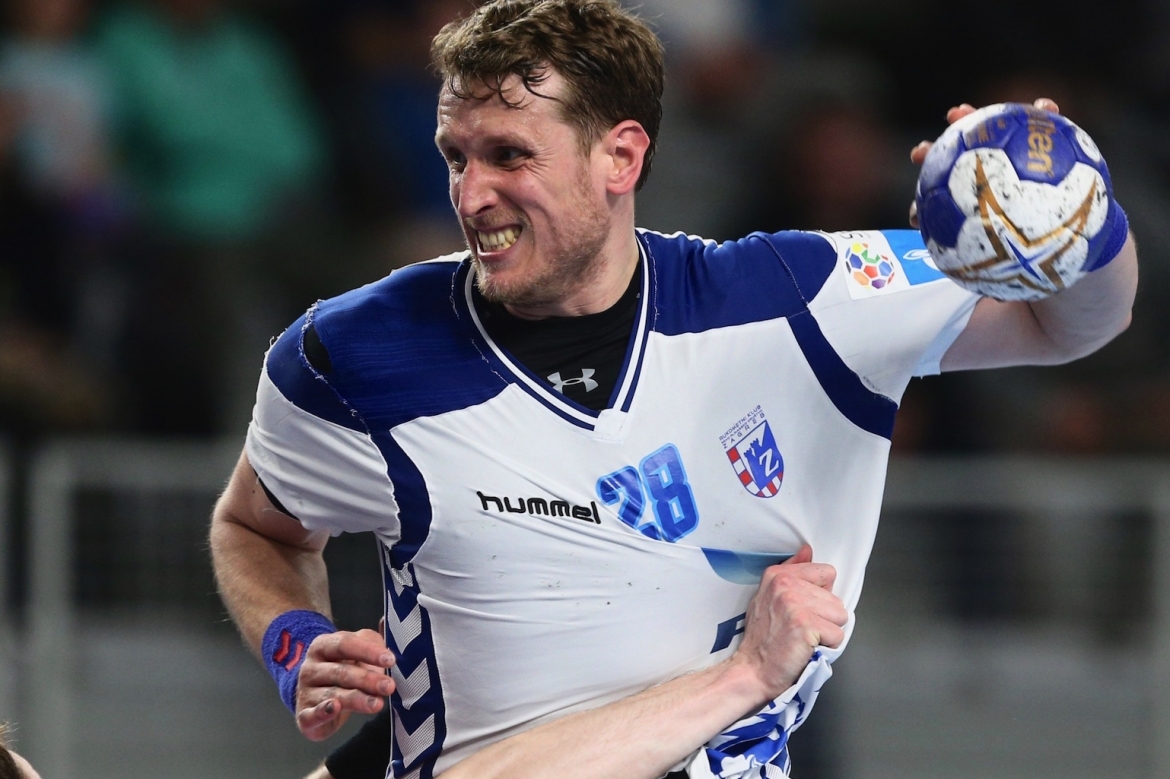 In final round of SEHA - Gazprom League's regular season we'll see two F4-bound teams face-off in Croatian capital with PPD Zagreb hosting Meshkov Brest. Match would have carried way more importance in case Meshkov didn't lose to Gorenje at home less than a week ago as the teams would in that case fight to avoid Vardar in F4 semis but due to that loss we already know Belarusians will, in case they want to lift their first ever SEHA trophy, have to defeat Vardar in semi-final and 'Lions' will on the other hand in semis face Celje Pivovarna Lasko in what will be premier SEHA F4 appearance for Slovenians. However, fans in Zagreb are surely up to a great one because Croatian champs will most definitely look to boost their self-confidence with a quality performance but also take revenge after suffering a narrow 24:23 loss in their premier encounter against Meshkov in Brest back in December.
Match is scheduled for Saturday (18.00 CET) and will be broadcasted on ehf TV and Arena Sport (Croatia).
Andrey Mochalov, Meshkov Brest assistant coach:
The outcome of this match won't affect the standings in any way but despite of that we'll use it to work on meeting our goals and objectives. Players who usually don't play that much will surely benefit from this match against a quality opponent. We are a professional club and that's why we must deliver high-quality, attractive performances no matter who lines up on the opposite side of the court. The idea is of course to win the match in Zagreb.
Andrei Yashchanka, Meshkov Brest player:
We've already booked a place for ourselves on SEHA F4 tournament but we're leaving for Zagreb with an idea to deliver a solid performance and win the match. We mustn't think of it any other way since we are all professionals. I'm sure thousands of our fans will tune in and watch the match so we must do our best not to upset them.
Zlatko Saracevic, PPD Zagreb coach:
This will be our final regular season match and it carries no special significance. We still don't know which players will they play here with but we'll prepare for everything since they rotated the squad a lot lately in SEHA League. We returned from Pancevo on Friday morning. Ravnic is questionable since he's dealing with a minor injury since after the match against Dinamo and we'll see and decide about everything else prior to the encounter. Goal is to make certain things function better, improve, simply use the match as an opportunity to prepare for what's coming. And of course, do everything we can to win the match in the end.
David Miklavcic, PPD Zagreb player:
As coach already said, we'll try to win the match. We don't know which players will be in their roster on Saturday but that's not important for us after all. We've got to give our best and play to win, simple as that. Goal is to make a step forward, improve our game because we know we're capable of doing that. We are going through some kind of a small crisis at the moment. I don't know the reason to be honest but on Saturday we've got to prove ourselves a thing or two, we've got to show we still know how to play on the highest level. I know we still are a high-quality team capable of winning against everyone.